Europa Conference League second legs:
Sligo Rovers v FH Hafnarfjordur (aggregate score 0-1), The Showgrounds, kick-off 6.00pm
Bohemian FC v Stjarnan (aggregate score 1-1), Aviva Stadium, kick-off 7.45pm
WHERE TO WATCH
Both games will be available to watch on the LOITV platform. Full details here.
SLIGO'S 400 CLUB
While 6,000 will get to watch Bohemians take on Stjarnan at the Aviva Stadium, only 400 spectators are being admitted to The Showgrounds for Sligo's second leg encounter against fellow Icelandic side FH Hafnarfjordur.
Liam Buckley's side are looking to overturn a narrow first-leg defeat, having lost 1-0 in the return fixture last week.
The Bit O'Red will not have to worry about the away goals rule for this fixture, and will be confident that they can turn this tie back in their own favour to progress to the next round of the competition.
Buckley's squad will be boosted by the return of young striking sensation Johnny Kenny as the home side will look to play with confidence to restore parity and then look to win the tie outright. Regan Donelon also returns to the squad for this vital encounter.
Rosenborg are waiting the winners in the next round and Sligo will be looking to complete that particular circle as the last European encounter at the Showgrounds was against the Norwegian side back in 2014.
Sligo do have some big gaps to fill in the side, however, as influential midfielder Greg Bolger is ruled out through suspension, having picked up a red card in the first leg.
New midfield signing Adam McDonnell may be charged with replacing Bolger just days after signing for the Bit O'Red.
The 24-year-old Dubliner describes himself as a "ball-playing midfielder who can play six or 10. If I play six I like to get on the ball and protect the defence, and if playing further up the pitch create chances or score goals".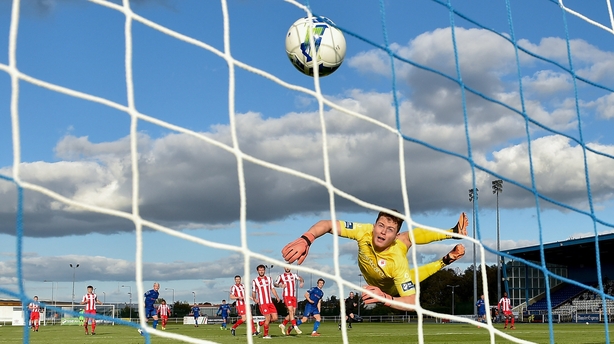 Perhaps a bigger concern for the home side is that they will, once again, have to plan without regular goalkeeper, Ed McGinty, who has been ruled out with a foot injury.
Luke McNicholas deputised for McGinty in the first leg and did not have a lot to do in a game where neither side created too many goalscoring opportunities.
Buckley's side more than matched the home side throughout the contest and will be confident of creating enough chances to win the game.
And with Kenny back in the starting XI, there is a good chance that they will be a bit more prolific in front of goal having missed a couple of goalscoring opportunities in the first leg.
BUCKLEY PREACHING PATIENCE AS THE WAY TO ADVANCE
Liam Buckley will emphasise the need for a patient approach in tonight's game and as a result, there will not be a gung-ho approach from the home side.
Getting hit on the counterattack early in the game could turn a manageable one-goal deficit into a very tough task, and the home side will ensure they have settled into the game before they really start to push for that first goal to restore parity.
"I knew it would be a close game last week and I think it will be tight again for the second leg. We have to be patient. We need to score, we need to win the game, so we approach [the game] with all of that in mind.
"We want to improve on our performance and if we do that it will give us a chance. The first goal is obviously going to be important but that said, we're ready for it and we're going to give it a right go.
"We'll pick a team knowing we need a goal but again there is just one goal in it. We don't want to have regrets, we have to give ourselves the opportunity to win the game and we'll only do that with the right performance."
BOHEMIANS TAKING A SOUTHSIDE SOJOURN
The Dublin 7 club are following in the footsteps of the Ireland international team by upping sticks from their Dalymount home to see if the grass is greener on the other side of the Liffey as they host Stjarnan at the Aviva Stadium.
However, for the Gypsies, this is a one-off encounter at the Dublin 4 venue and the change will allow a whopping 6,000 spectators watch the European encounter.
That's almost twice the capacity of Dalymount in its current guise, and that figure would have been much reduced had the game gone ahead in Phibsborough.
Bohemians would have been in an ideal situation under last season's rules having scored an away goal in last week's 1-1 result in the first leg.
But with that rule now scrapped, it is honours even going into this evening's tie with the winners progressing to meet Luxembourg's Dudelange in the next round.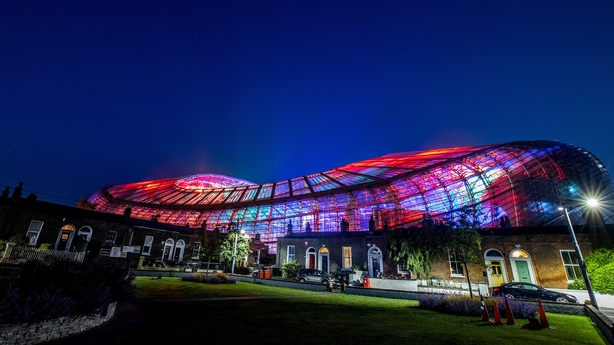 LONG'S GAME IS TO USE THE WIDTH
Bohemians manager Keith Long is expecting the Icelandic side to sit in and hope to hit the Gypsies on the counterattack.
As a result the Bohs boss is looking to exploit the wider pitch at Lansdowne Road and encourage wide play with his full-backs pushing forward throughout.
"They're a very experienced side, they've got some good technical players and they are very organised," said Long, speaking to RTE Sport. "I think we'll be better having played them last week, but so will they. The game is finely balanced.
"The Aviva pitch is two metres wider but five metres shorter. That gives us extra space in the wider area.
"We've got some good wingers and attacking full-backs but we've to be careful not to get done on the transition too.
And Long believes that his side will not be overawed by the venue, playing at the Aviva, and will just be focused on the job at hand.
"I think we're fairly focused on what we've to do. We've known for a long time that we're playing at the Aviva and we've known the 6,000 tickets were sold out.
"The only important thing for us is the performance, everything else is noise in the background. We won't let it interfere."