Seamus Coleman is already thinking of building a coaching career after he hangs up his boots but said he'd have to earn any opportunity he'd get at Everton or former club Sligo Rovers.
The 32-year-old Donegal man has started his coaching badges and makes no secret of his desire to stay in the game once he retires from playing. He has been at Goodison Park for over 12 years, joining from the Bit O'Red in 2009 for a bargain £60,000.
He's hugely well regarded at Everton and Sligo - who announced a strategic partnership at the start of the year - but Coleman fully expects to have to earn any opportunity he gets.
When asked if a role at the Toffees or a fairytale return to the Bit O'Red is something he's pondered, he replied: "I want to make it clear, I'm doing my coaching badges but I don't have a God-given right to just walk into a coach's job just because I've played a certain level of football.
"You've got to earn that like you did as a player. I feel it'd be quite arrogant of me to feel I could just go into Sligo Rovers as a coach or go into Everton as a coach considering there's been people working ten, 15 years [at those clubs] gaining experience.
"That's the aim, to be successful as a coach at some point in my life after football. I couldn't say where that will be and only time will tell if I'll be good enough to get to that level."
In April, Carlo Ancelotti said he was in no rush to hand Everton captain Coleman a new deal [his current one expires next summer] because the Irishman's contract with the club was "forever".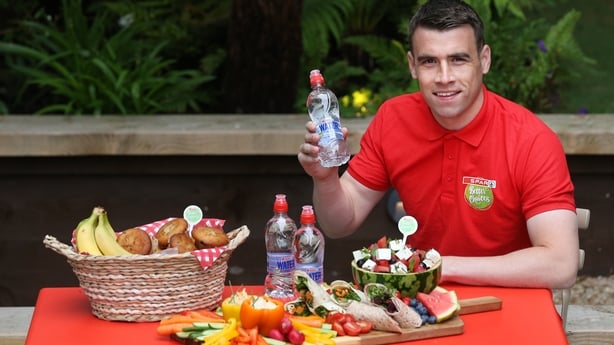 Ancelotti has since moved on to Real Madrid - controversially replaced by Rafael Benitez - and Coleman has yet to sign on the dotted line but he's calm about his future and pragmatic around the departure of a manager he had a strong relationship with.
"I learned a lot from him. I wish him the best... football moves on quickly. Everton is my concern now. Real Madrid is his concern. But I can only say that I learned a lot from him at his time at the club, we had a very good relationship and I'm thankful for that.
"I'm planning for the next stage of my life after football. I'm doing my coaching badges and I'll see where that brings me.
"Whether I'm good enough to have a coaching role at [Everton] in some capacity, time will tell. If not, I'll go elsewhere and trying my best to be a coach. I've still got a few years left as a player before that time ends, but I am definitely planning to stay in football after I stop playing."
Currently holidaying with his family in Donegal, Coleman has fully recovered from the hamstring problem that ruled him out of the Republic of Ireland's friendlies against Andorra and Hungary last month.
He flew out to the side's Spanish training camp to offer his support and came away from that period upbeat about Ireland's next generation. The challenge now is to ensure the Boys in Green are taking part in major tournaments and not watching them from their living rooms.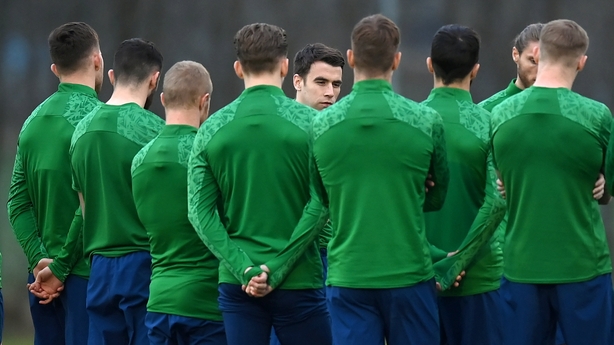 "I thought the young lads really played well," Coleman added. "They trained well and they understood what it meant to be an Ireland player as well which was important.
"We need to improve, of course we need to improve, and it will take time. We've got a kind of new group of players coming through, not all of them probably playing as much as they'd like at club level and things like that so we need to be realistic as well.
"You've got to be aiming for major tournaments. I can only talk about my experience when we went to France. It's the best feeling in the world when you're with your national team at a major tournament. Everyone will be eager for that again.
"I've been busy at home in Donegal with the kids, I've not watched every Euros game from minute one to 90. I've picked and chosen what games I've watched. But definitely I'm watching it wishing I was there rather than sitting here watching it."
One thing Coleman did catch from the Euros was Christian Eriksen's shocking on-field collapse against Finland.
The pair have had many battles in the Premier League and on the international stage, and Coleman admitted he was rattled by the incident.
"I was in the kitchen with the kids playing at the time, and I got a text from my brother saying 'something bad's after happening on the TV'. I went in and put it on, I probably shouldn't have put it on.
"It was frightening to see what was going on. We can only be thankful that he's safe and well. The medical team and the referee and players all handled themselves very well. The main concern then was waiting on the news to see would he be okay.
"It just brought back memories of [former Bolton player] Fabrice Muamba, watching that and I remembering being upset watching that. This was similar enough watching it.
"Thankfully now the main thing he is alright, he's alive and that's the biggest bonus. Whatever happens in the future, whether he plays or doesn't play, we all need to be thankful he's alive."
Seamus Coleman was speaking at the launch of SPAR's Better Choices summer 2021 campaign