Today marks the beginning of a new season of European club action and a crucial period for Irish sides in their bid to qualify for group stages of competitions.
There is a new landscape in club football with the Europa Conference League (ECL) becoming a third tier of competition.
Ireland's lowly rank in the European football pyramid means the Conference League will be home to at least three of the four Irish teams in action and it could be four in time.
As always, the best hope is the team which enters the Champions League. This year it is Shamrock Rovers, with one victory able to open up a host of opportunities.
Let's explain.
Champions League:
Structure
Shamrock Rovers are back in the top tier competition after their comprehensive league win in 2020. As we know, Dundalk reached the group stages of the Europa League last year after dropping into the qualifying stages when losing in the Champions League.
The ECL brings even more opportunities. The Hoops enter the first round of UCL qualifying. Defeat in that competition would move Stephen Bradley's side into the second round of ECL qualifying.
However, a Champions League win would mean three more European ties.
That would be
1) A second round Champions League qualifier
2) A third round Europa League qualifying round spot if defeat in the R2 of UCL. Victory in R3 of the EL would guarantee Europa Conference League group phase.
3) A play-off for the ECL if losing in R3 of the EL.
It means this Tuesday's draw is crucial. It should also be noted that Shamrock Rovers are on the Champions path of the competitions and as they drop down levels, they will avoid big guns of the likes of Tottenham Hotspur and Roma in the ECL.
Opposition
Next up is the draw for the UEFA Champions League 1st Qualifying round. Draw tomorrow at 11am.
Potential opponents for the Hoops listed pic.twitter.com/rWYQkCsG3G

— Shamrock Rovers FC ☘️ (@ShamrockRovers) June 14, 2021
The Hoops have 16 possible opponents. As an unseeded club, they know it will be a difficult game but there are varying level. The champions of Gibraltar, Estonia, Macedonia and Lithuania for example would be favourable draws. Dundalk beat a possible opponent, Sheriff Tiraspol, last year in Europa League qualifying.
However, there are some nightmare ties as well. Legia Warsaw, CFR Cluj, Ludogorets and Dinamo Zagreb are on the list to avoid.
As always with European football, the draw is crucial.
Shamrock Rovers possible opponents are:
Malmo (Sweden)
Ludogorets (Bulgaria)
CFR Cluj (Romania)
Legia Warsaw (Poland)
Dinamo Zagreb (Croatia)
Sheriff Tiraspol (Moldova)
Ferencvaros (Hungary)
Shkendija Tetovo (Macedonia)
Slovan Bratislava (Slovakia)
Dinamo Tbilisi (Georgia)
Zalgiris (Lithuania)
Alashkert (Armenia)
Flora Talinn (Estonia)
Buducnost Podgorica (Montenegro)
Kairat Almaty (Kazakhstan)
Lincoln Red Imps (Gibraltar)
Prize money
The change in format hasn't had a negative impact on prize money.
The Hoops are guaranteed €810,000 by being Ireland's Champions League representative. That would mean losing their Champions League and Europa Conference League ties.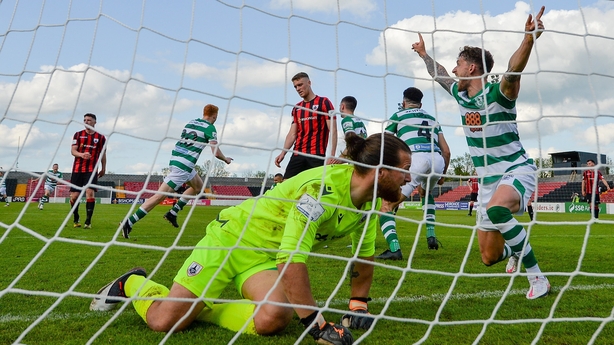 One win would increase the guaranteed haul to €1.41 million. That would mean the Tallaght side exiting at the ECL play-off stage after losing the Europa League tie in the middle. An exit bonus for champions of countries failing to make a group phase makes up a big portion of this cash.
Two Champions League wins would guarantee ECL group stage, a pot of close to €2.9m.
That can also be achieved by one Champions League win and a ECL play-off win.
You can start multiplying it for any group stages wins. In short, one win takes the prize money into seven figures, with two victories being the holy grail.
Europa Conference League
The other three Irish sides in Europe head to the Europa Conference League qualifying stages.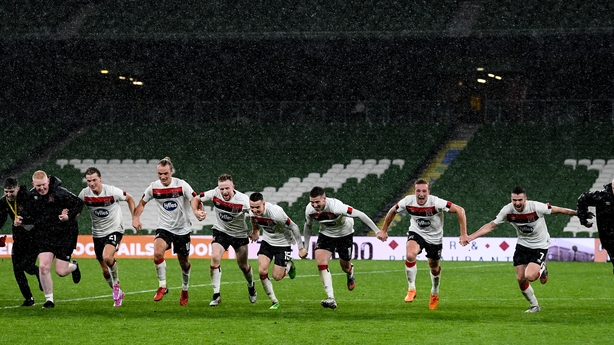 Dundalk, Bohemians and Sligo Rovers all enter at the first round stage. As Ireland is ranked 42nd out of 55 European countries by UEFA in club competition, the Europa League is no longer applicable for Irish sides as it now begins with a third round stage.
Nations such as North Macedonia, Lithuania and our conqueror in international football, Luxembourg, rank ahead of Ireland. Wales and Northern Ireland could soon be closing in.
Perhaps the Republic of Ireland losing to Luxembourg shouldn't be such a shock.
Structure
The ECL has the same qualifying format as the EL. Four rounds are needed to progress to the group stages, with teams dropping down from the other competitions at points.
Irish teams are very much up against it when it comes to this method. Negotiating through four rounds, especially when some huge clubs enter at the latter stages, gets harder and harder every season.
Opposition
Dundalk are the only Irish club with a seeding this season. They enter the first round of the ECL with the third best co-effecient at this stage thank to their exploits of previous years in Europe.
Should they progress, they will be seeded in the second and third rounds. The Lilywhites' domestic woes make them an attractive opposition in round one as the winner of the tie takes their seeding going forward.
If they can find form, a favourable draw could see Dundalk have a busy summer of games. Unseeded opposition includes some real minnows, but there's also difficult Swiss, Greek and Hungarian opposition early on as well. Once again, the luck of the draw will have a big say.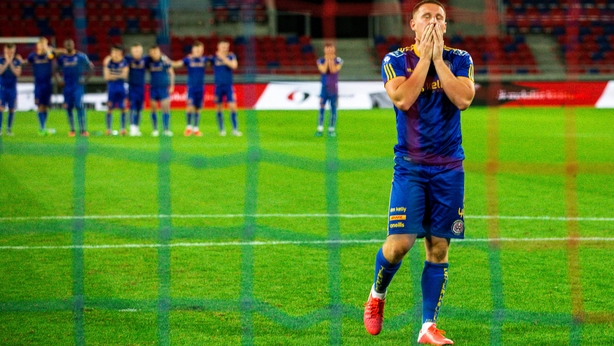 Bohs and Sligo are unseeded. The Dalymount Park side were so unfortunate to come up against Fehervar of Hungary last year in the Europa League, bringing a quality outfit all the way to penalties.
The Hungarian are the second highest rated side in the first round, with only Maribor of Slovenia ahead of them.
There are over 30 possible opponents for the Gypsies and the Bit O' Red at this stage. It will be narrowed down to just five in the next 24 hours and only then is it worth going into greater detail.
A geographically-friendly draw with Coleraine is possible, while there are also teams from San Marino, Andorra, Faroe Islands and Gibraltar which could also be appealing.
Prize money
The impact of the pandemic coinciding with the introduction of this third tier competition had brought some fears that the all-important European prize money was going to be cut. Such worries were ended last month with confirmation that there is even more on offer early on this season.
Starting with the basics, the three Irish clubs are guaranteed €250,000 for reaching this stage, which is a €10,000 increase on last year.
While that is a lip-licking fee, most LOI officials may think of Chris Tarrant on Who Wants to be a Millionaire saying "we don't want to give you that" and ripping away the cheque.
This year one victory will be worth an additional €300,000 in terms of qualification through the first round and a second round exit bonus. This is a €50,000 increase.
Reaching the third round brings even more riches. That figure is now a ring-fenced €850,000, more than €130,000 than the Europa equivalent.
Finally, an exit at the play-off stage would net €1.15m and qualifying for the group stages €2.9m.
The stakes are high.
---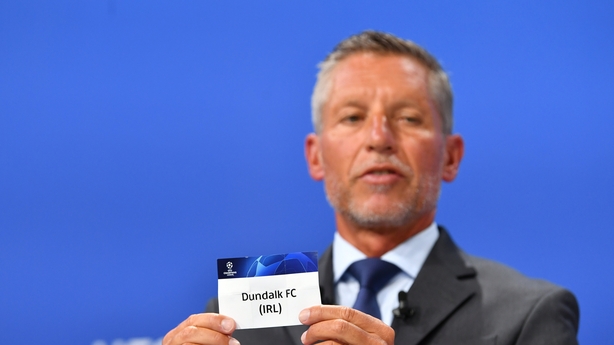 The first round draws take place on Tuesday at 11am (Champions League) and from noon for the Conference League.
Wednesday will bring the second round draws. Details of both draws will be published on our soccer section.
Listen to the RTÉ Soccer podcast on Apple Podcasts, SoundCloud, Spotify or wherever you get your podcasts.