Scotland's official anthem the last time they qualified for a major tournament, in 1998, was, infamously, Del Amitri's 'Don't Come Home Too Soon'.
As had been the case consistently since 1974, they went home as soon as possible.
Having gone home, they stayed home. For 23 years, it turned out.
But now - somewhat abruptly to those who weren't paying close attention - they're back, having squeezed into the tournament via the cat-flap of the Nations League.
Legendary Scottish football commentator Archie Macpherson spoke to RTÉ Sport on a grey afternoon from a golf clubhouse in the town of St Andrews (not the Old Course, he stresses).
"The feeling is almost hysterical compared to what it's been over the past few decades," Macpherson says.
"I must say, sometimes, because of my experience with Scottish football, especially international football, we might be being carried away a little too much. But nevertheless, I don't want to spoil anybody's enjoyment by being a little bit realistic.
"Yes, we're delighted. Everybody is delighted. I think, in a sense, we can scarcely believe we've qualified because there've been so many disappointments in the past."
If Del Amitri hadn't been so scarred by the fallout from their France 98 anthem, including being traumatised by a paralysing death stare from Andy Goram during the video recording, they might have penned a sequel to sum up the next 20 years of Scottish football - 'Don't Go Back Too Soon'.
We need your consent to load this YouTube contentWe use YouTube to manage extra content that can set cookies on your device and collect data about your activity. Please review their details and accept them to load the content.Manage Preferences
Over the next two decades, Scotland would fail to qualify for 11 consecutive tournaments, missing the majority of them by a wide berth.
Even play-off appearances were thin on the ground, with none since the much-derided Bertie 'MacVogts' saw his Scotland side trampled underfoot by Holland in the Euro 2004 preliminaries.
As it happens, their attempt to qualify for Euro 2020 via the traditional route wasn't any more distinguished than any of its predecessors.
Alex McLeish's team was humiliated 3-0 in Kazakhstan in March 2019, a result which was perceived, among stiff competition in recent decades, as one of the most embarrassing in their history.
McLeish was soon fired and Kilmarnock manager Steve Clarke was next in line, the seventh permanent manager to attempt to get Scotland to a major tournament since Craig Brown stepped down in 2001.
He presided over four successive defeats, including two 4-0 losses to Russia and Belgium. Only 25,000 were persuaded to troop out to Hampden to see the Scots host the mighty Belgians. This dipped below 20,000 by the time Scotland played Kazakhstan in their final group game. All told, the calendar year of 2019 is due no credit for getting Scotland where they are.
Their salvation came in the insalubrious surrounds of the Nations League Path C.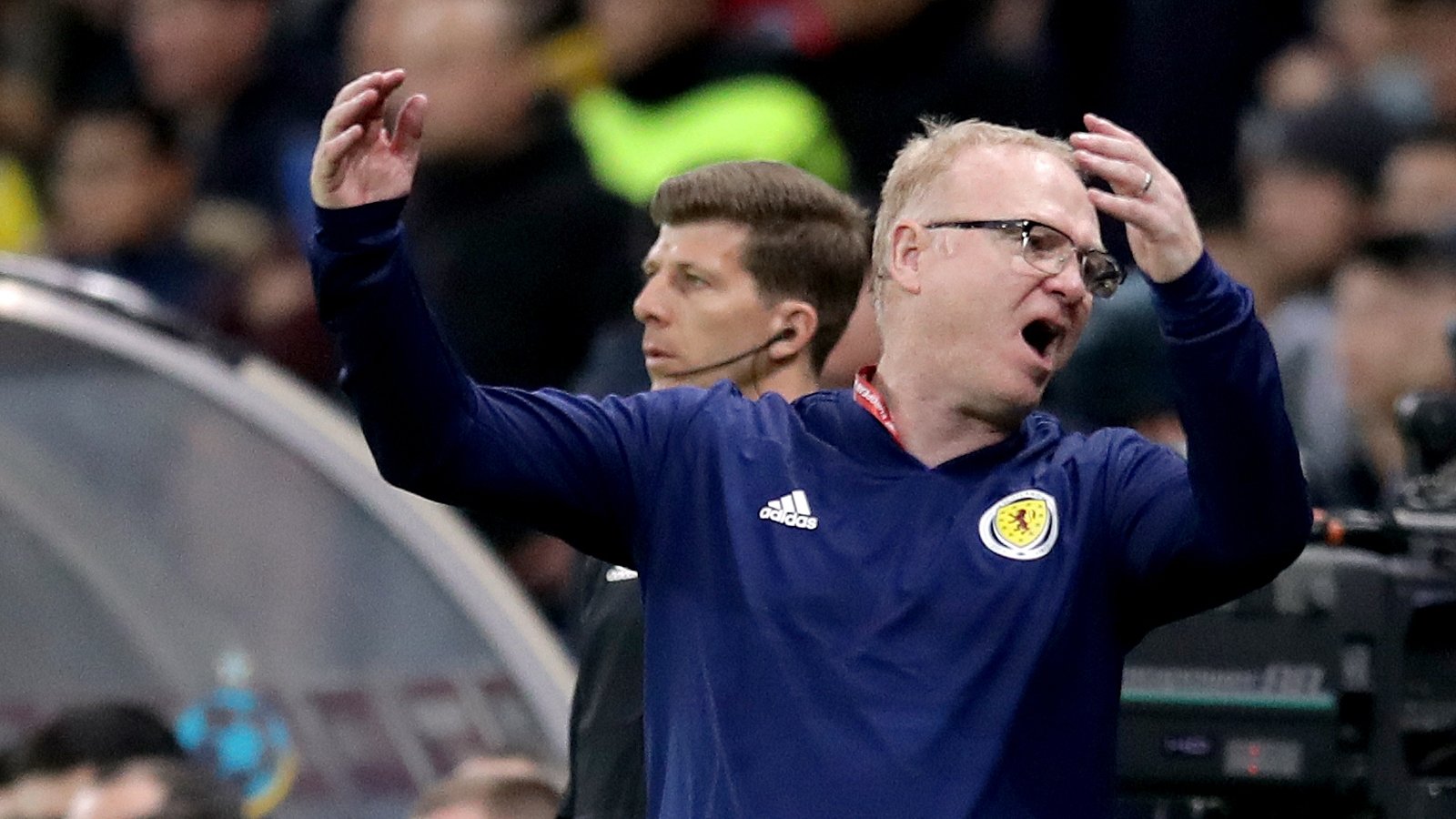 In Ireland, the inaugural Nations League generated hitherto unforeseen levels of apathy around the national team, not helped, obviously, by the dismal results and the fact that we got drawn with Denmark again. Even the permutation eggheads had lost the will to wrap their heads around the new format.
But Scotland - wearied by years of third and, occasionally, fourth place finishes in the standard qualifiers and plonked in the more forgiving terrain of League C - spied an opportunity.
Under McLeish, they topped a not especially intimidating group containing Albania and Israel in autumn 2018, Celtic's James Forrest scoring a hat-trick in a critical 3-2 win against the Israelis in Hampden Park.
League C had been dismissed as the soft route. (Indeed, Ireland had made strenuous efforts to get relegated into it but, alas, UEFA changed the format for 2020-21.)
But there wasn't much soft about the pivotal game. Clarke's team still had to travel to Belgrade and earn a result, a feat which proved beyond Ireland in March.
With a host of exciting young players coming of age, Scotland played with brio and assurance, Celtic's Ryan Christie - who delivered a tearful post-match interview - scoring a superb goal early in the second half.
A deserved victory in normal time was snatched away when Luca Jovic was left free at a corner, his downward header bouncing to the roof of the net.
Amid groans of 'deary me, here we go again', extra-time was a trial. But they survived as far as the penalty shootout. Nine penalties out of nine were scored, a couple of them reaching the net by way of the goalkeepers' fingertips.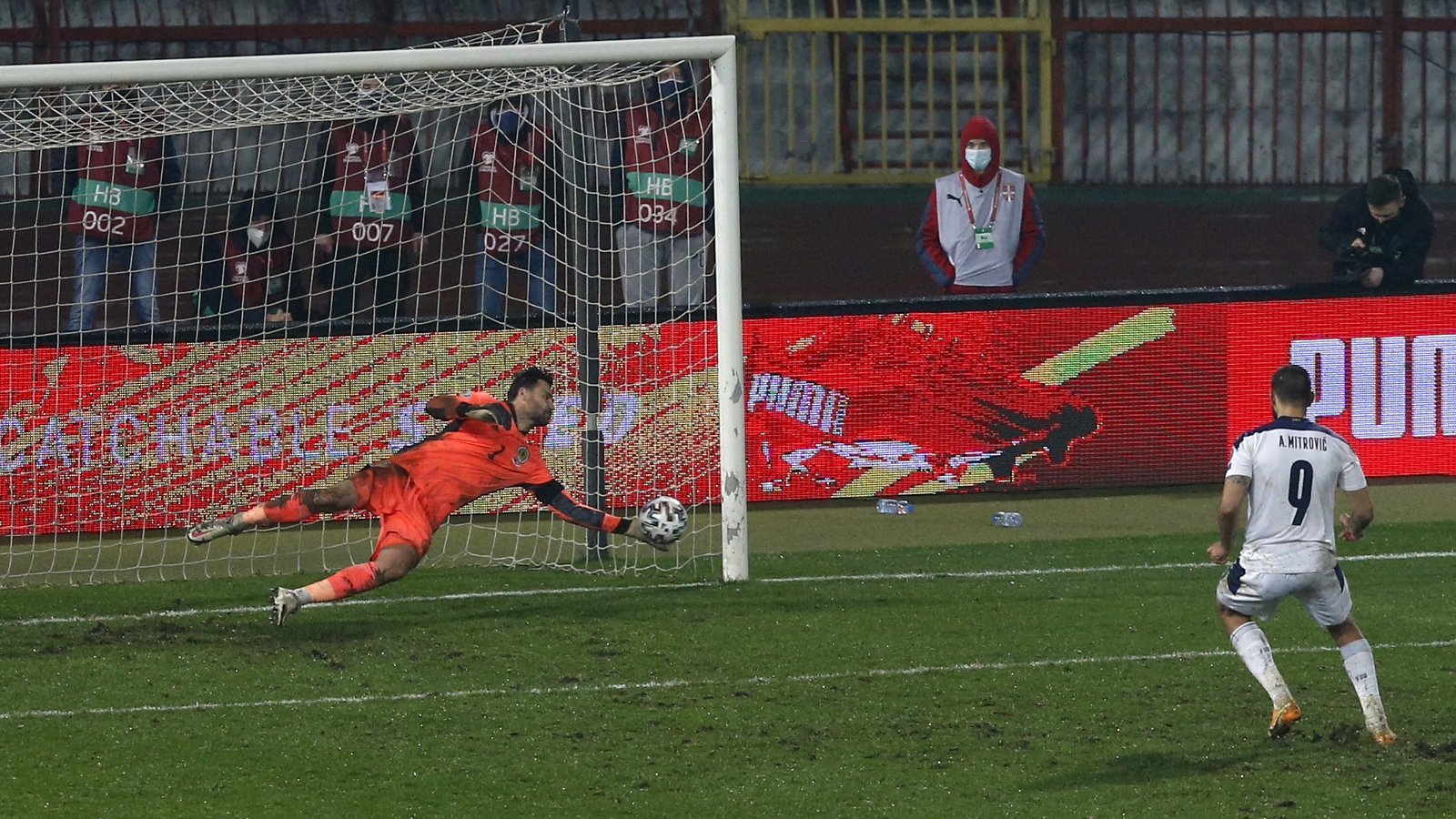 On the 10th, Aleksander Mitrovic side-footed to his right, Derby County's David Marshall leapt across to palm it away, sprang to his feet and paused, in pleading child's pose, awaiting confirmation his dive was legal. Within a split second of this arriving, his teammates had already mobbed him.
Though it was subsequently clarified that the goalkeepers had been told to await the verdict of the technology, Marshall's initial hesitancy about celebrating seemed to encapsulate the Scottish disbelief that they'd actually made it after so many crushing disappointments.
Now, they're back, Scotland is coursing with confidence. Their 2020-21 Nations League campaign in the autumn was reasonably impressive, including home and away wins over Czech Republic - their opponents on Monday.
In an era when players from other nations we won't mention (again) are disappearing from the upper echelons of the English Premier League, Scottish footballers are returning.
"I think there's a degree of confidence stemming from the fact that we have some quality players for the first time in a long while," says Macpherson.
"When you consider that six of the players in the squad are playing at what you might say is the highest level of European football, by playing in the English Premiership.
"We've Andy Robertson with Liverpool, Kieran Tierney with Arsenal, Scott McTominay at Manchester United, John McGinn at Aston Villa, Che Adams at Southampton and Billy Gilmour occasionally plays for Chelsea. They're all in the squad. We haven't had that for a long time."
Scotland's two-decade long tournament drought felt so long because it came hot on the heels of a quarter-century when qualification was almost a routine business.
Not that they ever got much credit for this, least of all in Scotland.
Between 1974 and 1998, they qualified for six of the seven World Cups played, missing only what the Brits are wont to call 'the American one'.
Not that they ever got much credit for this, least of all in Scotland.
Viewed from Ireland, another small country which fell agonisingly short of reaching major tournaments through the 70s and early 80s, it seems odd that the Scottish World Cup story is less one of pride in consistently reaching so many major finals and more one of self-deprecation and recrimination at the failure to get beyond the group phase.
"Well, girning at ourselves is part of our national psyche," Macpherson points out. "So, we got used to it.
"But I think you're right. We're far too self-critical. For a nation of five million people, we qualified for these six World Cups, and that was an astonishing feat in itself.
"But we believe we should win the World Cup, end of argument."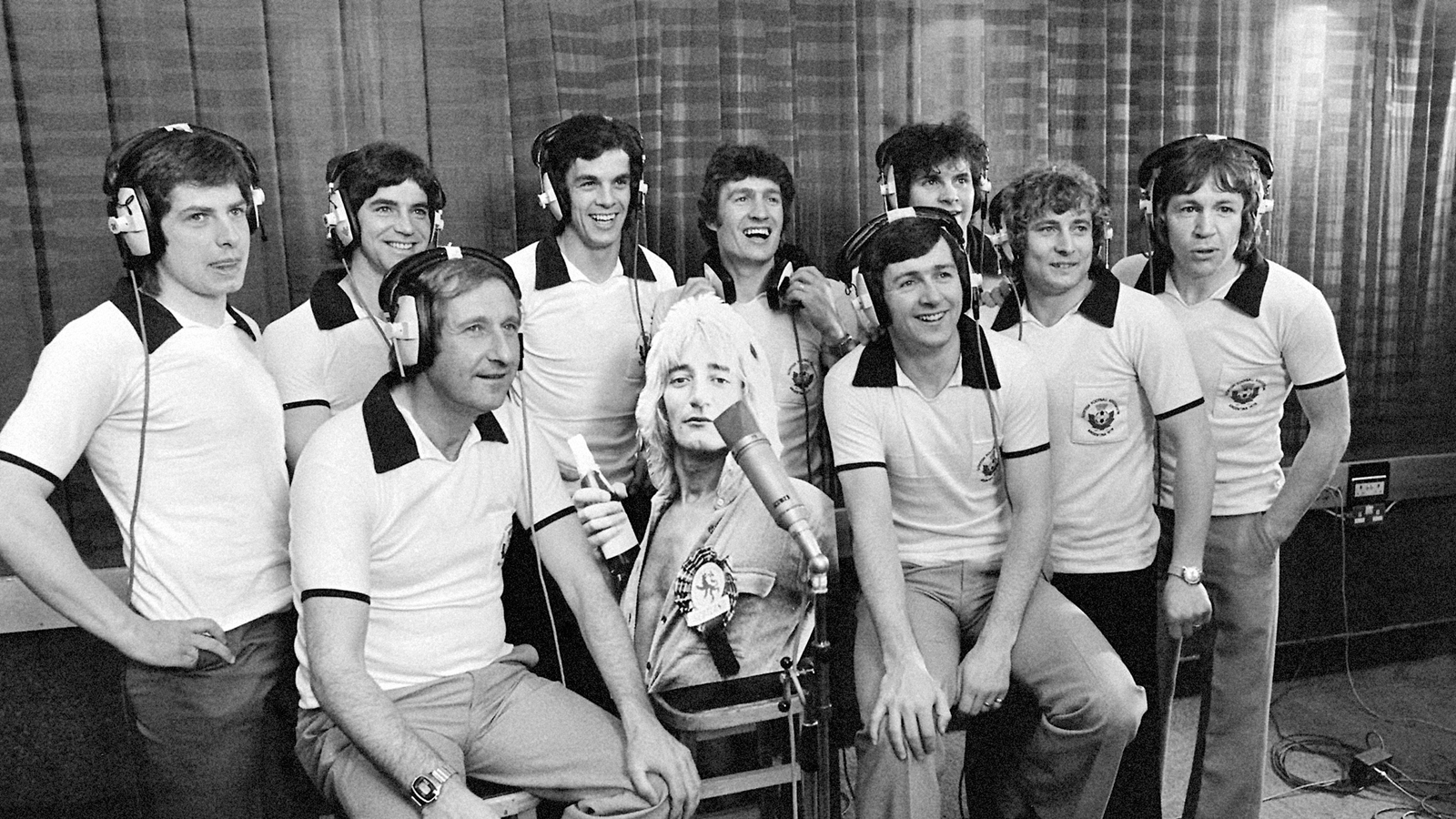 Altogether, Scotland endured eight group phase exits between '74 and '98, some abject, some unlucky.
The most psychologically scarring of them all arrived in the aftermath of the giddiest build-up, when the comically optimistic Ally MacLeod successfully convinced the nation that World Cup glory was at hand in Argentina in 1978.
"I think a medal of some sort will come and I hope and pray it's the gold one," MacLeod told interviewers in advance of the competition. "The space is in the wardrobe for it."
Quite how absurd this claim was is open to debate. The Scottish squad contained tremendous players like Kenny Dalglish, Graeme Souness, Archie Gemmil and John Robertson.
"Of Scotland's talent, there was no doubt. They had more outstanding players, certainly, than any of the other British teams," wrote Brian Glanville of the '78 crop.
With their World Cup prospects barely on life support, they gave a tantalising glimpse of their capability with a 3-2 win over eventual finalists Netherlands in the last group match - a game which is best remembered for Gemmill's third goal, now immortalised for younger audiences in the X-rated Trainspotting scene.
But that was only after their tournament had descended into shambles, marred by wretched performances against Peru and Iran (MacLeod's bullishness apparently precluded the need to do any research on the opposition), a positive drug test for winger Willie Johnston (unwitting, by all accounts), and a hotel and training facility that the FAI of the day would have regarded as too low rent.
The 3-1 loss to Peru was a shock but the reaction following the desperate draw with Iran was another level of poison.
For Macpherson, in commentary, the game was like watching "a nightmarish film" in which the Scottish team were "like zombies".
In the BBC Scotland documentary '78 A Love Story', released on the tournament's 40th anniversary, the World Cup letdown was even suggested as one of the causes of the rejection of the devolution referendum the following year (there's a severe bang of Highland Regiment off the particularly fierce gentleman at 44:01 - "MacLeod ought to be ashamed of himself. It was an absolute shambles, a disgrace to Scottish football!")
"For me, as a commentator and a Scottish supporter as well, that's the lowest point I can think of," admits Macpherson.
The great Jock Stein assumed the reins and sought to serve as an antidote to MacLeod's bombastic naivety.
He had a notion that the personality of Scottish football was too fiery and impulsive. He wanted to create a more clinical and cool-headed mentality.
"Jock Stein took over from Ally MacLeod and it was his intention - and I wrote a book about Stein so I knew him particularly well - to dampen the enthusiasm and to make Scotland play more clinically," explains Macpherson.
"We have a metaphor, the fiery torch. In the past, it wasn't a metaphor, it was how the clans connected with each other, the fiery torch brought out the passion and the unity of people.
"Well, he likened our Scottish supporters on the terracing to 'lighting the fiery torch' and he wanted to take that out of our game.
"Too much, in my view. Far too much. He wasn't the same man as he was with Celtic. But I think he took a little bit of the passion out of the game itself. He was too cautious.
"And yet, it was one of the most ridiculous, pantomimical incidents between Willie Miller and Alan Hansen, who buggered up a loose ball, collided with each other and the Russian went on and scored. And that put us out of the World Cup again (in 1982)."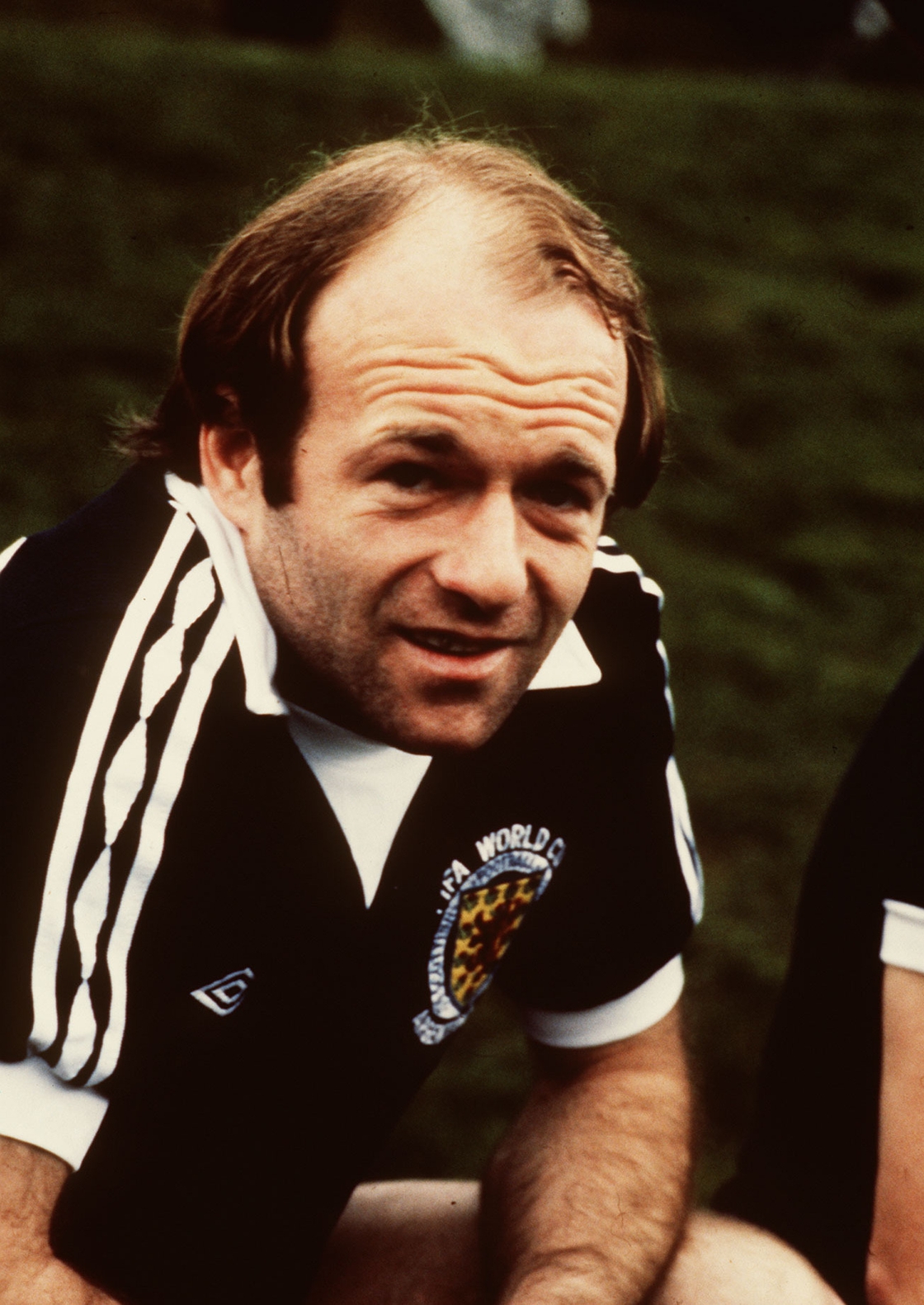 Further tournament misfortune followed as Scotland were foiled by an assortment of forces, Uruguyan gougers, Costa Rican party-poopers, peroxide blonde dentist chair habitues - even spoon-bending charlatans sought to undermine them.
Their run of tournament appearances ended in the final major competition of the 20th century, when their 'Dad's Army' team - eight of the starting XI who faced Brazil were over 30 - took the field at France '98.
"In France, I did the last commentary on the World Cup in St Etienne (against Morocco)," recalls Macpherson.
"And never did I believe, never did I believe I would be sitting here not yet having seen Scotland in the World Cup again. Incredible."
By the 1990s, there was already a sense that Scotland was not producing the same calibre of player as it had before. Craig Brown has been - retrospectively, at any rate - bestowed with a fair degree of credit for qualifying for both Euro 96 and France 98 at a time when the national team was becoming considerably less star-studded.
The player production machine had begun to grind to a halt. This process accelerated in the noughties.
For Macpherson, it's attributable to that familiar story of kids no longer playing football on the street but, perhaps more crucially in a Scottish context, the failure to put in place an alternative infrastructure to cater for the changing world.
"It's not as if I haven't been asked that question before! I think a lot of it has to do with social conditions, the changing morees of the time. And a different culture for young people growing up.
"Let me give you a kind of example of what I mean. In the centre of Glasgow, there was a place called Glasgow Green. Now, it was never green, it was ash! And it had about 20 pitches in it. Every night in summer and every weekend during the winter, these pitches were covered with young players playing away.
"That doesn't exist any longer. It just doesn't. People just don't play that kind of football any longer. Boys don't play football on the streets, with a tanner ba', as we used to call it in Scotland, learning their skills.
Football is very organised but the same numbers are not coming through. And in that sense, by the law of averages, you're not going to get the same kind of player we got in the past
"Football is very organised but the same numbers are not coming through. And in that sense, by the law of averages, you're not going to get the same kind of player we got in the past. Youngsters are picking up their phones, they're playing computer games, that apparatus dominates their lives. This is not a particularly Scottish problem.
"But if you ally that to the fact that I don't think we've had an overall developmental plan... for example, we've only a bit three indoor stadiums in the entire country where you could play a reasonable game. And that's incredible given the climate that Scotland has.
"The natural social improvements that we've had, where we don't have the kind of working class areas we did have, the mining villages, the great industrial areas, where you could pluck a footballer off a tree, that no longer exists - added to the fact that we didn't have an overall structural strategy to cope with the decline."
In theory, Scotland should have been better able to ride out the globalisation of the English game, given the existence of an indigenous football industry within the country.
But then the intensity of their domestic league has perhaps created its own issues. Here, one rubs up against what Macpherson calls "the prioritisation of Scottish football".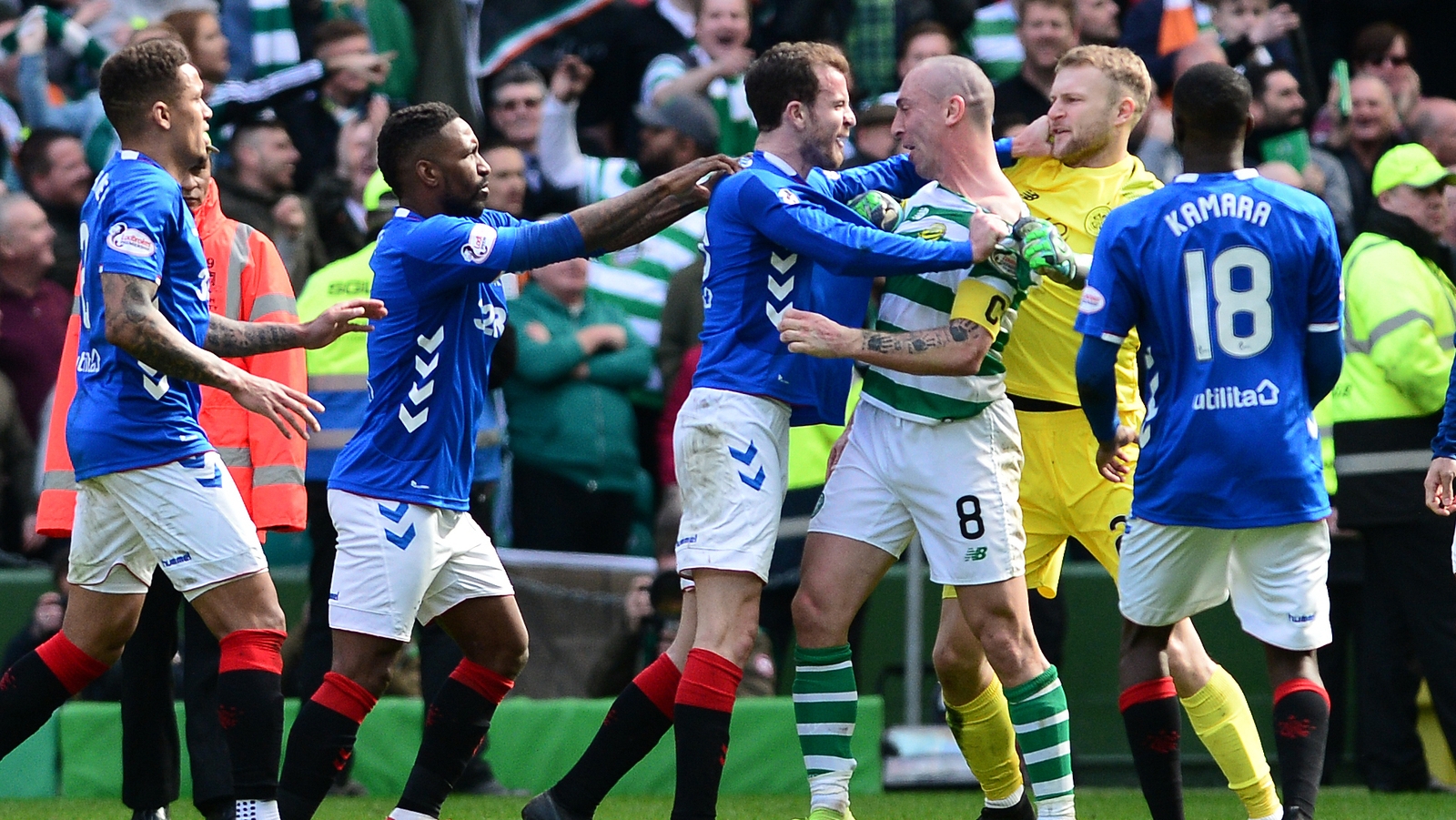 Six years ago, in a Dublin city centre pub, in the beery aftermath of Ireland's 1-1 draw with Scotland (a result which we thought had wrecked Ireland's qualifying chances but hadn't) an Aberdeen supporter adamantly insisted to a few of us that fans of the Old Firm clubs no longer bothered with the Scottish national team.
It did hint at the question - had the bitterness and centrality of the Old Firm dispute proven detrimental to the Scottish cause? After all, one sees plenty of flags at Glasgow derbies but few enough Scotland ones.
We were inclined to wonder whether the Aberdeen fan's open contempt for both sides of the Old Firm may have informed his thinking but, in any event, Macpherson largely backs up the assertion.
"What happened was that the Old Firm support lost interest in Scotland to a great extent. Why? Because Celtic went to Lisbon and won the European Cup, Rangers won the Cup Winners Cup and they became much more interested in European club football than the international side.
"The Aberdeen supporter is quite right in that respect. Rangers and Celtic together want to dominate. They want not only to have the political success but commercially survive and to do that, they've got to do well in Europe. So, the idea of following Scotland has diminished.
"So, you're quite right, the support from Scotland comes from mainly all the different parts of Scotland (outside the big cities) who stream into Hampden Park for each individual game.
"And the great urban support that used to exist for Scotland no longer exists. Yes, some obviously go, of course. But the preponderance of them come from the erts and perts of Scotland, as we would say."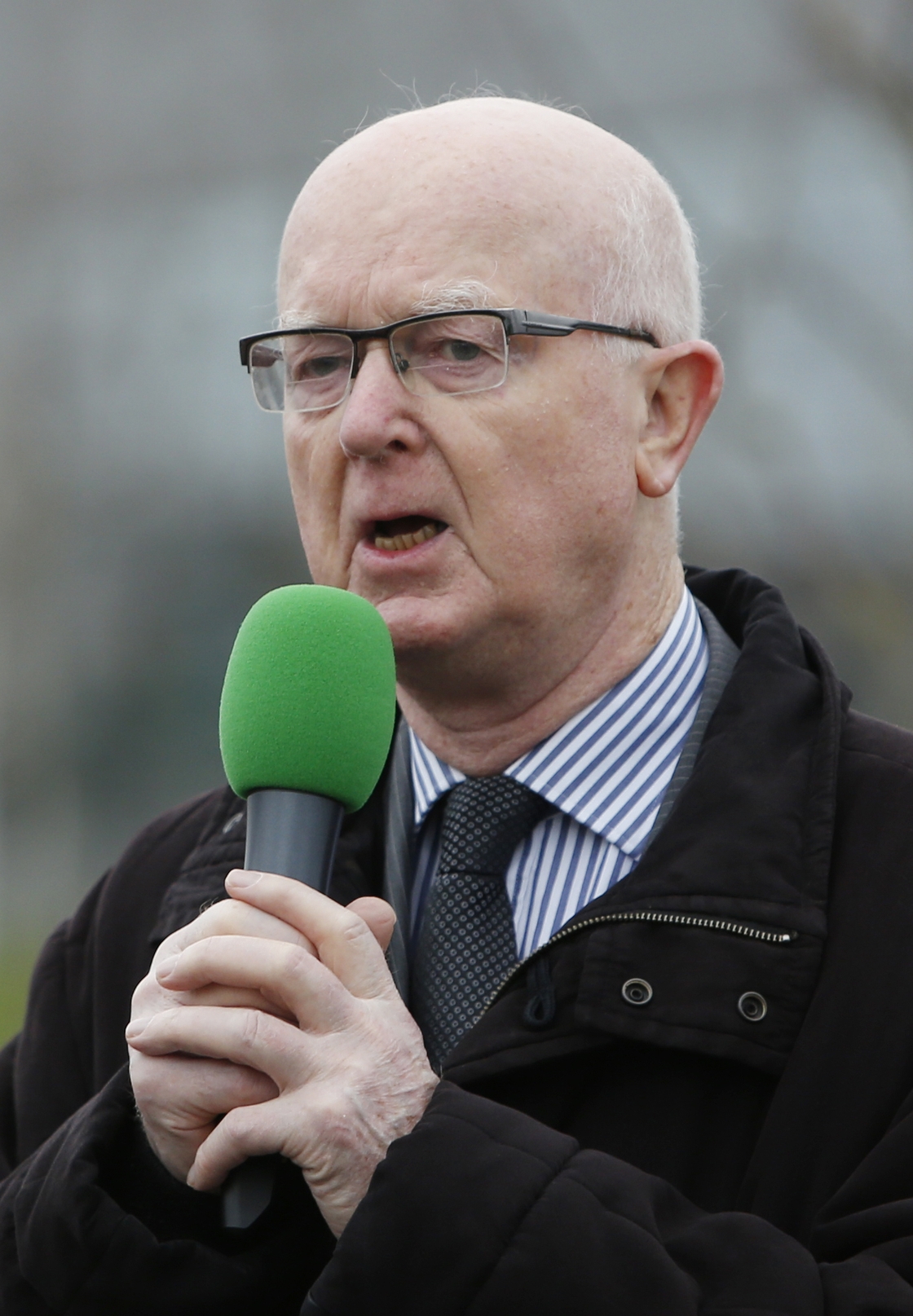 Rangers was his life-blood. And you'll get many in Scotland like that. They're either Celtic or Rangers first, foremost and last
The primacy of the Old Firm was made especially plain in 2007, at a time when Walter Smith, alongside assistant Ally McCoist, appeared to be getting a tune out of Scotland.
Landed in a frightful group alongside the recent World Cup finalists, Italy and France, Scotland had risen to match their surroundings, sensationally beating France 1-0 at Hampden in October 2006, leaving themselves in with a great chance of qualifying.
Then a panicked call arrived from Ibrox. Smith decided, mid-campaign, a campaign in which Scotland were performing well, to leave the national post and return to Rangers, a club he'd already managed for almost a decade and who were then in rag order.
The SFA announced their intention to pursue legal action against Smith for breach of contract and to sue Rangers for inducing him to breach his contract.
"Rangers was his life-blood. And you'll get many in Scotland like that," says Macpherson. "They're either Celtic or Rangers first, foremost and last.
"And that's why he went to Rangers, who were obviously in decline at that time as well, and he wanted to lead them out of it.
"And yes, you're quite right, it did reflect on the prioritisation of Scottish football and the domination of Rangers and Celtic."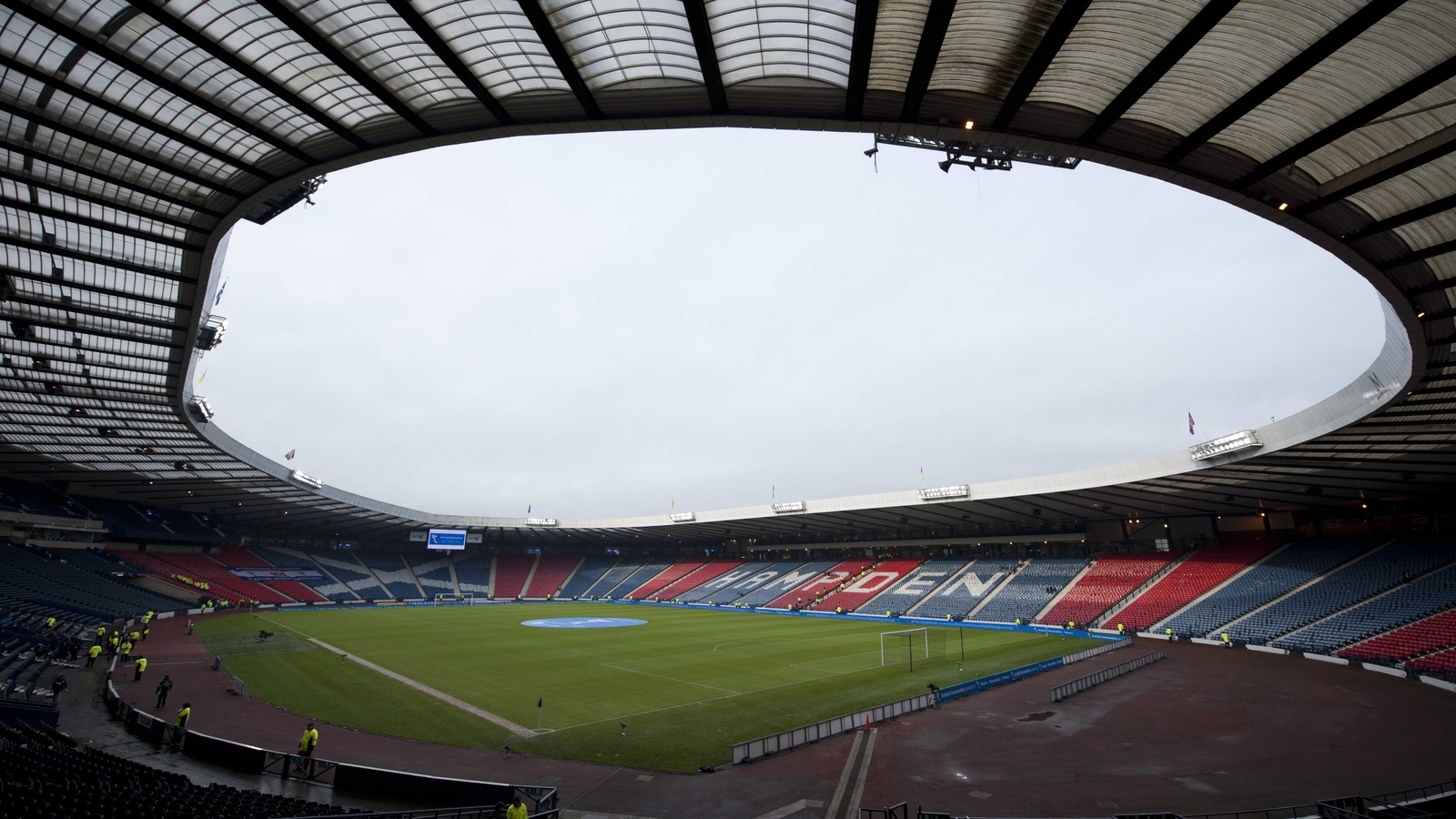 Amid the recrimination over the state of the national team, there was, as in Ireland, much preoccupation with perceived administrative errors.
Hard-headed folk wondered what was the sense of re-building Hampden Park, when the money could have been better used elsewhere.
"£64 million of public money went into Glasgow's No. 3 stadium," an incredulous Fergus McCann, Celtic's famously parsimonious but now revered former CEO, told Setanta Sports in 2005. "Think of what that money could have done for Scottish football."
But as Macpherson points out, economics wasn't at the forefront of people's thinking. Here again, Old Firm-related anxieties may have led to poor decision-making.
"You have to understand, this has nothing to do with bricks and mortar. It's got something important to do with psychology. And that is - Hampden is neutral.
"It's not a patch on Celtic Park or Ibrox. But Hampden is entirely neutral. That in a sense has saved it."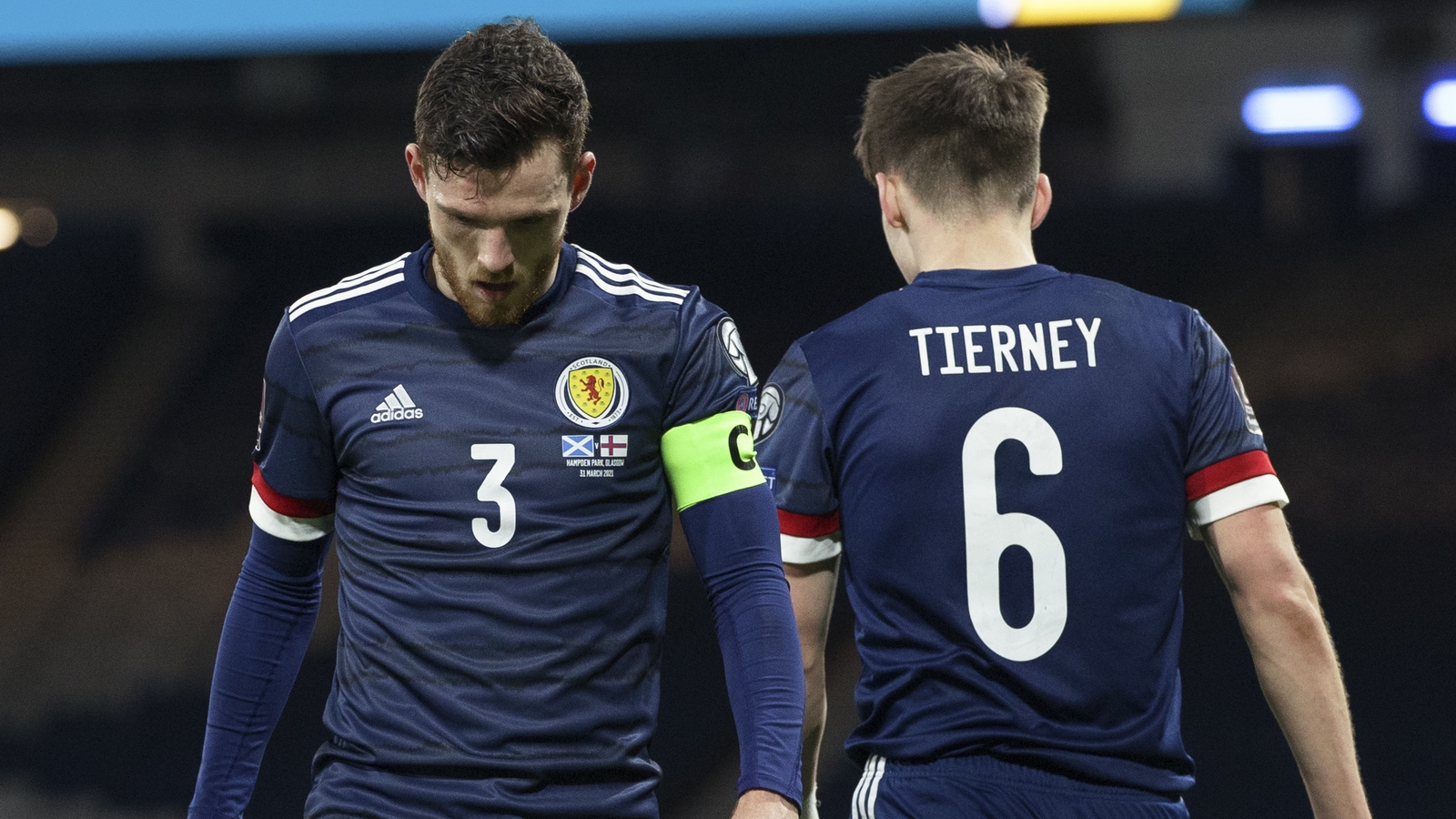 As Scotland lumbered from one demoralising campaign to another over the course of the past decade - the Craig Levein 4-6-0 campaign probably standing as the most depressing - many fans soothed themselves by claiming international football no longer mattered.
As Irish fans will recall, Gordon Strachan seemed to generate a bit of uplift in the first half of the Euro 2016 qualifiers but this fizzled out in familiar fashion, a 1-0 defeat in Tblisi in September 2015 allowing Ireland back in the frame.
'What a kick in the b*****s' was the unsubtle back page headline in the Daily Record on the morning after Ireland shocked Germany 1-0 in Dublin, a result which eliminated the Scots from contention.
All the pain and anguish and, in some places, feigned indifference, evaporated on that ecstatic night last November, as Scotland-based Irish journalist Tom English recounted on Newstalk's Off the Ball in the aftermath.

"People have been ground down in Scotland over the last 20 years about the national team. And people, I think, inoculated themselves against this by saying international football didn't matter. They convinced themselves it didn't matter because Scotland constantly let them down.

"But on Thursday night, when Scotland won and they qualified, all that emotion came rising to the top. And we could see, of course it mattered. It mattered hugely."
The performance of the Scottish clubs in Europe had continued to decline, as did their purchasing power. Celtic have increasingly made a habit of exiting the Champions League every August, usually at the hands of some unpronouncable Eastern European entity.
Yet it is that supposedly gloomy development which may have sparked the revival of the national team.
The leading Scottish clubs have had to fall back on developing their own players, Arsenal's brilliant full-back Kieran Tierney, a Celtic player until last year, a prime example of the phenomenon. Other players like Ryan Christie and Callum McGregor, superb in Belgrade, have flourished at Celtic Park.
But then that hardly explains Andy Robertson establishing himself at Liverpool or Scott McTominay battling his way through the grades to nail down a first-team place at Manchester United.
For Macpherson, it remains something of a mystery, this sudden arrival of players.
"I don't think anything particularly changed. It's not as if we devised some social method for producing the boys we used to produce in the past. We're still not producing them as we did. And I think this is an exceptional era.
"I think it just came through persistence and clubs bringing through younger players through the lack of money, enabling them to chance their arms with younger players. If you take the likes of the Old Firm, Celtic and Rangers, they would barely give young players a chance of playing for them regularly because there was too much at stake in European football for them.
"But now and again, Celtic in particular, have brought on some younger players and now we're seeing the fruit of that. The likes of Kieran Tierney, at Arsenal, who's probably at this stage one of the best full-backs in the entire continent.
"It's difficult to put my finger on the precise reason why this has developed at this time. But it's just come about and we're accepting it!"
Watch every game of Euro 2020 live and watch nightly highlights on RTÉ2 or RTÉ Player | 11 June to 11 July