Stephen Kenny believes Matt Doherty has performed well for the Republic of Ireland during his tenure but feels the Tottenham right-back was "knocked for six" after he got Covid-19 last November.
The attack-minded defender did not quite match his exploits from his Wolves spell after joining Spurs last summer and some of his Ireland showings have come under scrutiny given his proven ability.
But Ireland manager Kenny believes Doherty has served him well and expects him to continue to impress now that injury and other setbacks are behind him.
"He was unfortunate in the last camp that he had a little bit of a hamstring issue and obviously it went in the Luxembourg game," he said ahead of Tuesday's friendly against Hungary.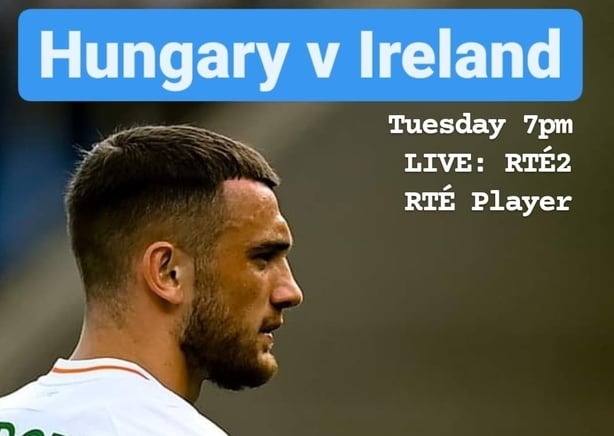 "I think Matt's played quite well in the games that he's been available for overall and he combined well with Jason Knight in the second half (in Andorra) the other night, I felt.
"I wouldn't have any problem with Matt's performances at all. He's really been good this week with the whole group and had a really good input."
But Kenny acknowledged that the wing-back had been detrimentally affected for a time after testing positive for Covid-19 last November.
"I think what hurt Matt during the year was getting Covid at that time because he had played against Slovakia and played really well and played in centre-back when all the players were ruled out on the morning of the match against Wales and we had to change the whole team. He ended up playing centre-half against Wales and was terrific," he said.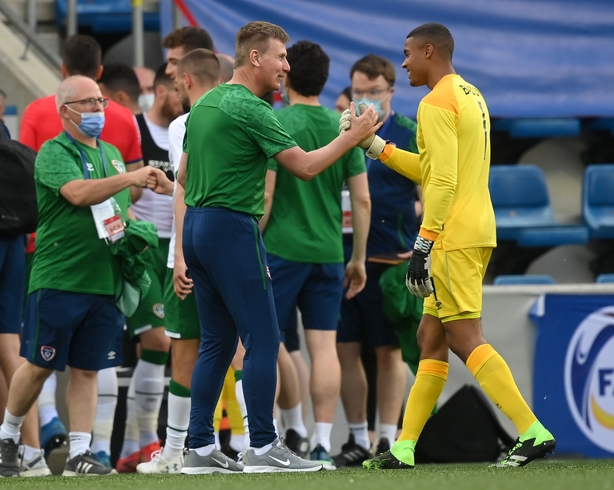 "He played in Finland and did fine. So I think overall he was just unfortunate then to get Covid in the next camp which really knocked him for six because for the virus affected him in a negative way and it took him a month to get back to where he was and he lost his place at club level because of it. So that was rather unfortunate but overall I think he's performed well for Ireland."
With Hungary taking on Ireland's 2022 World Cup qualifying group opponents Portugal in their Euro 2020 Group F opener next Tuesday, that head-to-head will be of significant viewing from an Irish perspective.
But should a particular Hungarian tactic work positively against a side deemed one of the tournament favourites, Kenny said replicating elements of the template would not be something he is contemplating for the 1 September match against the Portuguese.
"Hungary have decided on a system - 3-5-2 - they play two strikers, three in midfield and play three centre-backs and they've stuck to that system and that's worked well for them," he said.
"I don't think we should rigidly copy anyone but they have done really well and credit to them."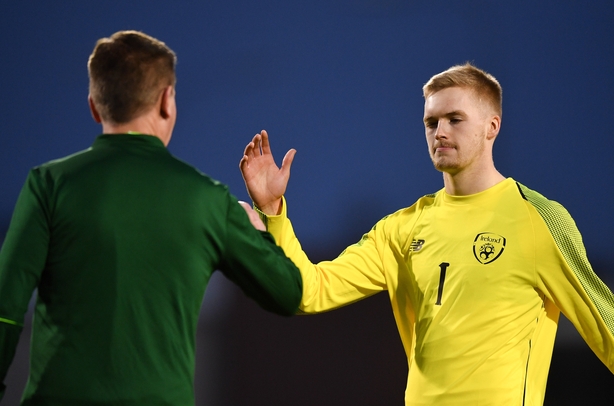 With Gavin Bazunu having emerged as the main option in goal during Darren Randolph's recent absence, Kenny also remains cognisant of giving Liverpool youngster Caoimhin Kelleher the opportunity to win a first senior international cap.
"I'm Caoimhin's biggest fan. He played for the Under-21 teams 10 times. Had he have been fit in March, he would have started, I think it's fair to say, for the qualifiers," he said, before indicating that he is likely to stick with Bazunu for the start of the game in Budapest.
"Gavin Bazunu has come in and has just been absolutely excellent and sometimes you take your chance. But I am cognisant of (giving Kelleher an opportunity) but I would like Gavin to get some time in front of a crowd, a passionate crowd, before the game against Portugal away which is the next one, because he's not played in front of a crowd all year at club level. So I would like him to experience that as well.
"But Caoimhin as well, I would like Caoimhin to get some game time and I'm anxious to do that as well."
Follow Hungary v the Republic of Ireland with our live blog on RTÉ.ie/spport and the RTÉ News app or watch live on RTÉ2 and the RTÉ Player on Tuesday from 7pm