RTÉ soccer analysts Richie Sadlier and Damien Duff believe England should go far in Euro 2020 - provided they navigate a potentially treacherous last-16 tie.
Gareth Southgate can call upon one of the most exciting batches of England players in decades, with no fewer than seven of his 33-man provisional squad starting the Champions League final in Porto last weekend.
Speaking at RTÉ Sport's 'Create the Future' launch of a summer of packed sport coverage, Sadlier said the England squad is bursting with youthful talent but pointed out that they may run into the sharks in the opening step of the knockout phase.
The winners of England's Group - Group D - will collide with the second-placed side from the ferocious Group F, where the reigning World Champions France, the reigning European champions Portugal and the traditional powerhouse Germany all lie in wait.
"If they win their group, which is achievable, and is within their expectations, they will face the runner-up of Group F," Sadlier said.
"Which in my view, is probably going to be either France or Portugal. It could be Germany but it's probably France or Portugal - both teams who are going to the tournament with expectations of winning it.
"So, we're going to get a massive team falling out in the last-16 round.
"The youth and talent that England have, players, so many of whom finished the season playing in European finals. They have Wembley Stadium to play a lot of their games in.
"So, it's a massive opportunity for England to go really, really big in the competition and do really well - if they navigate the last-16 game."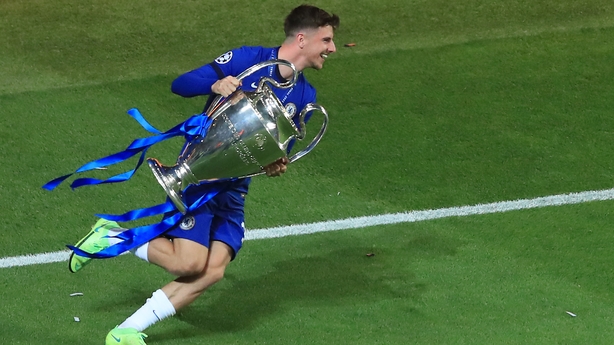 While he ultimately believes that England should - and will - go far in Euro 2020, Duff cautions that have to overcome tricky opposition in the group phase, in which they have to face Croatia - their conquerors in Moscow three summers ago - and a resilient and rapidly improving Scotland side.
"They play Croatia first. Croatia could do them. And Scotland - close to my heart - Scotland could put England out in the second game. They've a good solid squad. They've a lot of Celtic players who are really well coached, top players.
"The Scots are not going to go and take the game to teams, they're going to sit back and frustrate. They'll do that with England. Maybe, I'm a dreamer but the second game, England could be out and Scotland could go through."
While Southgate's team enter the tournament as real contenders, both Sadlier and Duff fancy the world champions to replicate what they achieved in the wake of Euro 2000, and add the Henri Delaunay trophy to the World Cup.
"All jokes aside, the two finalists in the Champions League this year were two English teams. Top young talent, the likes of Foden and Mount, so you'd imagine England will go far.
"But I don't think I can look beyond the world champions, France. My favourite player in the tournament is Mbappe. I think their starting XI is possibly the strongest in the whole tournament.
"It'd be great if they did meet England in the knockout stages. But if I was to hang my hat on someone, I'd say France."
"I think in addition to France having probably the strongest starting XI, they're probably the deepest squad as well. Look at the players they can bring in. They've just got quality players everywhere. All elite players at the top of their game at the moment."