Lisa Fallon believes Stephen Kenny has the "patience and resilience" required to oversee a positive change in the way the Republic of Ireland play football.
As results go, it has not been a positive start for Kenny, with no wins from 11 competitive games as Ireland boss. A chance to put that right comes against Andorra in Thursday's friendly before a stiffer examination against Hungary awaits on Tuesday next. Two friendly internationals, a chance for Kenny to further put his stamp on changing a culture that he believes has to happen.
A win against the minnows Andorra won't go down as a defining moment of the Kenny reign, but, according to Lisa Fallon "it will stop the narrative of no wins in 11". Speaking on RTÉ Radio's Game On, the Galway United first-team coach spoke about the difficulties in trying to formulate a plan for each international game, but thinks that Ireland have players that can adapt to a given situation.
"In international football it's difficult to have a set way of playing. You will have principles in how you play but you will have to adapt your structure in how you tackle each game based on the team you are playing against. International football is not like a club where you have your style of play and you make little adjustments. You plan for each game as it comes but the biggest challenge for international managers is who is available?
"You cannot build your team around one player. You might lose a player and not know that you've lost the player until a few days before you play. You build your team around structure and players knowing the roles within the systems and in those structures - in possession and without possession. For Ireland, we do have players that are adaptable and can play in different positions.
Fallon highlighted two such players. Alan Browne can play in the more advanced midfield position and from deeper in midfield. That's the type of diversity you need in your squad. It's rare in international football to get your exact preferred XI out.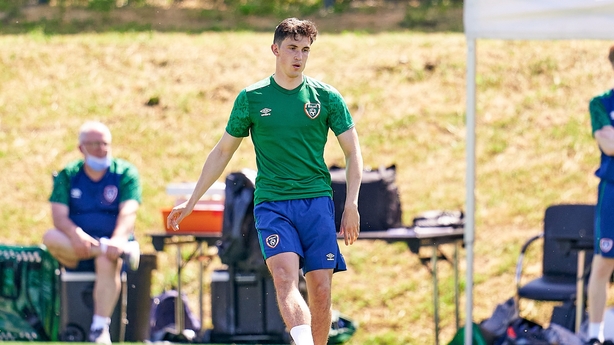 "Jamie McGrath has had a brilliant season at St Mirren. I remember seeing him at Pat's years ago. He was coming through their 19s. He was such an exciting player; he loved that No 10 role. He's an intelligent player, can link the play, has great vision and can execute the passes he can see. He scored 17 goals from midfield for St Mirren last season. Ireland need players who can score goals from midfield because we haven't got a prolific striker.
How then does McGrath fit in and how does he adjust to international football? If he gets to feature against Hungary, we'll get to see what he can offer.
Making the likes of McGrath a success at international level will come down to the manager's nurturing, all part of wider canvass that Kenny will hope to shape going forward. Patience will be required, says Fallon.
"International football is a project. There is no magic wand. If you are going to change a culture or playing style, it doesn't take weeks or months, it actually takes years!
"That is the challenge that Stephen has taken on. He understands it takes time and it does take time. There are no quick fixes when you are working with younger players and players who haven't experienced international football. I liked his quote where he talked about that at the end of this campaign 'we are going to have a team of young players going into the next campaign with 10 or 15 caps potentially under their belt'.
"That changes the dynamic; two years of international football.
"Stephen, to be fair to him, is learning as well. He is laying down a philosophy and getting belief and confidence in the players. He has the patience and resilience to stick with it."
Listen to the RTÉ Soccer podcast on Apple Podcasts, SoundCloud, Spotify or wherever you get your podcasts.