Josh Cullen had a nomadic existence before moving to Anderlecht last October, but the 25-year-old believes a season under the tutelage of Vincent Kompany has equipped him to nail down a place in the Republic of Ireland midfield.
Cullen came through the ranks at West Ham, making his Premier League debut as a substitute against Liverpool at Anfield in the Hammers' 3-0 win back in 2015.
Though well regarded at the club, he failed to consistently break into the first team and had loan spells at Bolton Wanderers, Bradford City and Charlton before Kompany came calling.
Cullen hasn't looked back.
The Belgian giants may have had a relatively disappointing season, finishing bottom of the group in the play-offs and being beaten by Genk in the semi-finals of the cup, but the Irish midfielder has flourished.
In January Kompany described him as being "the most popular in the squad... tough as iron".
While there's no question the ex-Manchester City skipper certainly values Cullen's often underrated qualities, the player himself is quick to direct the praise elsewhere.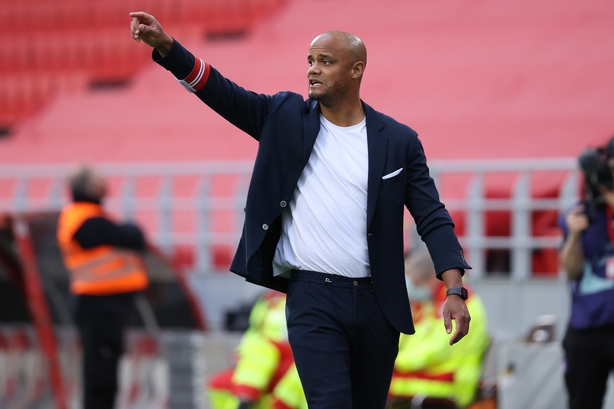 "I've loved the season with Anderlecht," said Cullen ahead of Ireland's friendly against Andorra on Thursday.
"I found it easy to adapt and I have to say thank you to the people at the club and all the people I've come across in Belgium. They've helped me settle in and I've enjoyed my time on the pitch. It's been brilliant for me. It's something I'd definitely advise other players to look at if they got that sort of opportunity.
"A lot of it goes down to working under the manager there and his staff. I've learned a lot about not only my game personally, but about the game in general with the way he works and how in-depth and precise he is with us as a team and as individuals within the system.
"The manager been brilliant to work with every day. The amount of depth he goes into with preparation, not only for games but training sessions, and how clear he is with us about the roles he wants us to take up, it's fantastic.
"He's a great guy as well away from the pitch. I've enjoyed every minute of the past season I've spent with him."
Cullen is reaping the rewards for broadening his horizons. It's something Ireland boss Stephen Kenny has spoken about before too, the benefit of going to pastures new to experience a different way of life and, most importantly, regular football.
"In England and Ireland people sort of think of European football as being tippy-tappy, quite slow paced, but it's definitely not that," Cullen added.
"You come up against teams that play all styles of football as you would do in the English leagues. It's quite similar in that sense.
"I know that the manager and the staff [with Ireland] analyse every player, analyse every game we're playing.
"When I signed for Anderlecht in October I met up with the Ireland squad I think the day after. [Kenny] reassured me that just because I was playing in Belgium and not the UK [didn't mean he wouldn't] be keeping an eye on me, just as he does all the players. He said it wasn't going to affect me in any way at all.
"Leaving West Ham and then making the move to Anderlecht, part of that was to play regularly, to get into a good rhythm and show the manager here [with Ireland] what I can do and also improve my game further.
"My aim now is to become a mainstay in the Irish midfield."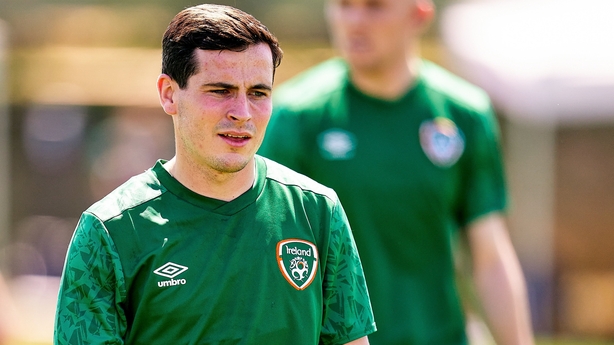 Cullen's immediate focus is on Andorra and then Tuesday's clash with Hungary. Having had a rare opportunity to visit his family before linking up with the Ireland panel in Girona, he's now targeting two wins to cap a positive week.
"I'd not been back home since I signed for Anderlecht. The start of this week, before I met up with the squad, was my first time home so I've definitely grown up off the pitch. I believe that stands you in good stead to perform well and become a leader as well because you learn to be more independent away from your family and friends.
"I want to feature in the two games, play as many minutes as I can and impress the manager. Of course as a team we want to come away with two victories. That's what we're desperate for as a group and as a nation.
"We know the results we've picked up the last year or so haven't been good enough, but I think we can take encouragement from some of the performances we've put in.
"I don't think we've been far away in a few games from getting the wins we need and want as a group.
"The best teams around the world, they know how to win ugly as well... but I think it's important for us, at the stage we are, to analyse what we can do better because we know there's things we can do better as a group and as individuals. Take the positives and keep them."
Listen to the RTÉ Soccer podcast on Apple Podcasts, SoundCloud, Spotify or wherever you get your podcasts.