Jamie McGrath says he will be "forever thankful" to Liam Buckley as he stands on the cusp of completing his journey from fledgling League of Ireland talent to full Republic of Ireland international.
McGrath was called into Stephen Kenny's panel for the upcoming friendlies against Andorra and Hungary on the back a brilliant season with St Mirren.
The Meath man has really kicked on in Scotland having come to prominence when playing for Kenny at Dundalk, but his first taste of men's football came under the watchful eye of Buckley at St Patrick's Athletic.
"I was fortunate enough to experience the League of Ireland," said McGrath, speaking to the media from Ireland's Spanish training camp.
"I got my chance there at a young age under Liam Buckley. I'm forever thankful to him because I was playing men's football from 17, 18 years of age.
"A lot of people my age at that time might have been playing academy football or under 23 football. I think that is very, very important. I can't stress how thankful I am to Liam for giving me the opportunity back then. You get to learn things off experience that you might not in academies."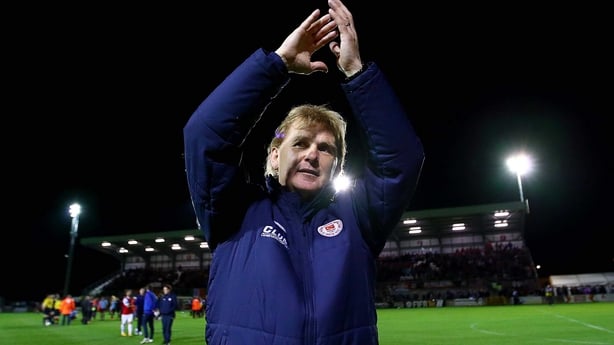 McGrath moved to Dundalk from the Saints at the start of 2017 and won a league title with Kenny. They know each other well, with the midfielder admitting his old club boss leaned on him hard to smooth out the rougher edges of his game.
"He was probably hard on my case because he thought I was playing things safe and not showing my true expression, not playing with freedom," said McGrath.
"I remember my first year especially, he was constantly on my case, coming in at half-time and it was, 'stop passing the ball back, stop passing sideways, I want you to give the ball away, I want you to try things'.
"So yes, I'm very thankful for the way he managed me, that first year especially. I probably did take a season to bed in.
"I was coming into a changing room full of winners, big physical men, so I had to adjust to that side of it. After my first season I took off from there, we had a fantastic 2018. But I really enjoyed working under him."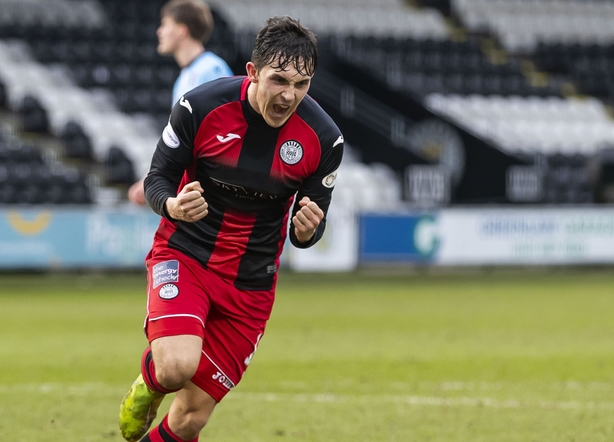 McGrath left the Lilywhites for St Mirren in January 2020 to link up with another Irishman, Jim Goodwin. It was a move that Kenny supported, with the pair getting the chance to chat about it when they bumped into each other at Dane Massey's wedding.
He's blossomed, scoring 17 goals from midfield and consistently catching the eye.
"I was coming out of a contract with Dundalk. I wanted to try something new.
"There were a few teams down south and from speaking to the managers. I wasn't getting a good vibe off any of them, to be honest. I wasn't sure if I'd play regularly.
"If was as if they were kind of taking a chance on me as I was free. Speaking with the gaffer at St Mirren [Goodwin], he really sold it to me. He really wanted me there.
"He basically told me, 'I hope you are only here for a few months or a season or two and use it as a stepping stone'. Thankfully it has worked out for me so far. I'm really enjoying it."
Several clubs are now keen to lure him away from the Buddies but right now McGrath is focused on taking his opportunity to earn a full Ireland cap.
"It's not been on my mind. I'm just delighted to finish the season injury free and still be in a bit of form as well. I was just focused on taking a break and then I got word I was coming in here, which was absolutely brilliant news. Whatever happens after this happens but for the minute my sole focus is here."