"Shocked" to get the call but "honoured" by the recognition, Chiedozie Ogbene is still trying to take stock of his rise to the Republic of Ireland senior ranks.
Stephen Kenny has been a fan of the powerful wide man since he first broke out at Cork City as a raw teenager in 2015.
Now plying his trade at Rotherham United, Ogbene is one of the fresh faces currently trying to impress at Ireland's Spanish training camp ahead of friendlies against Andorra and Hungary.
It's a daunting step up, but a League of Ireland old boys club including Daryl Horgan, Jamie McGrath and Ronan Curtis made Ogbene feel at home in Girona, where he's desperate to make a positive impression.
"International football is something I've dreamed about and to be here with the Republic of Ireland is truly a blessing," said the 24-year-old, who suffered the drop from the Championship with the Millers this season having missed a large chunk of the campaign due to a bad knee injury.
"It's been a tough season, so to be here, especially with the players at the manager's disposal, it's an honour for me and my family and I'm going to relish the occasion.
"There's a great a bunch of lads here. I know most of them from living in Cork and coming up against them in the League of Ireland and the Championship. They're very friendly.
"Obviously to get this opportunity is a big thing for me. You get all nervous and you want to impress but if just be who you are people accept you for who you are."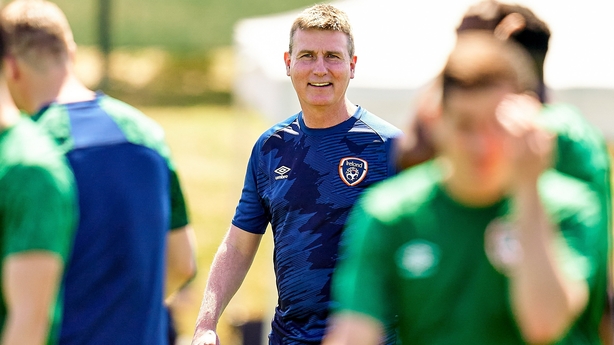 Kenny admitted on Saturday that he'd been frustrated by a drawn-out process to secure Ogbene's eligibility to play for Ireland. He was born in Nigeria but moved to Cork when he was seven.
Recent changes to FIFA rules around eligibility meant Ogbene had to root out school records to prove he fitted the criteria to pull on the green shirt but he has no lingering frustration over the delay and no regrets about choosing Ireland.
"I was born in Nigeria. Playing League of Ireland, I grew up in Cork... growing up I said that if I could get a Republic of Ireland opportunity I'd definitely take it.
"My father is Nigerian but to be recognised by the Republic of Ireland, a big nation with so many talented players, to be considered and called up, I'm honoured to be here.
"I'm sure there are many players who grew up in Ireland and were born somewhere else and are obviously having trouble with their decision. I want to create a pathway for them to show that if you live there, you get these opportunities.
"[Kenny] made contact with me a few times. I said to him to get this opportunity to represent Ireland was something I'm not going to miss. We had to do some documents. I was quite shocked wen he called me saying that he was looking to take me on board because the documents took longer than we expected.
"He was in contact with me but I just thought that it was for future reference. To call me so soon… it's a blessing."
Ogbene is not the only Rotherham player representing Ireland this week.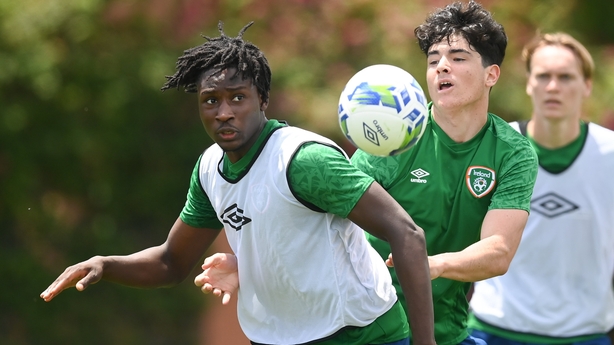 Striker Josh Kayode [above left] is with Jim Crawford's Under-21s who play Switzerland in a friendly on Sunday [live on RTÉ Player, 11am].
Kayode spent this season on loan with League Two Carlisle United, getting valuable minutes under his belt. Last month Rotherham tied the 20-year-old down on a new three-year contract.
"He's enjoying himself - like he should be!" Ogbene said. "He's a good player. I have full belief in him.
"I encouraged him to go out on loan and get some football. That's what I did when I was that age. You need to be around men to become physically stronger and to learn the game. It's a lot faster.
"I'm so happy for him. He went to Carlisle and did well... scored goals. He's learning different positions and how to play to his strengths moving forward."
When he was a boy, Ogbene tried to model his game on Cristiano Ronaldo, then a rising superstar at Manchester United.
Now, he's hoping to be something of an inspiration himself, highlighting his deep connection to the domestic game here where his potential first became evident .
"I want to inspire loads of young Irishmen and any player in the League of Ireland because it's quite hard to believe that one day you be where I am," he said.
"It's clear that we have talent in that league. I played for Cork City and Limerick. They're all rooting for me and supporting me. I'm so happy to be here and to do them proud."