I would expect a caginess, certainly from Chelsea because they know what they are up against. They have beaten Manchester City twice in recent times, but against that they know how dangerous City can be.
Chelsea, rebuilding under Thomas Tuchel, you could describe as a work in progress. They have depended on a well-resourced defence and hitting teams on the counter, so a relative caginess then from Chelsea but nonetheless deploying a high press.
Manchester City, with Kevin De Bruyne in the side have the man with the killer pass, and in Riyad Mahrez have the man in form. The scales would tilt slightly towards City, who also, of course, have the hottest talent in English football - Phil Foden - who turns 21 today. What a birthday present it would be for him if they could win.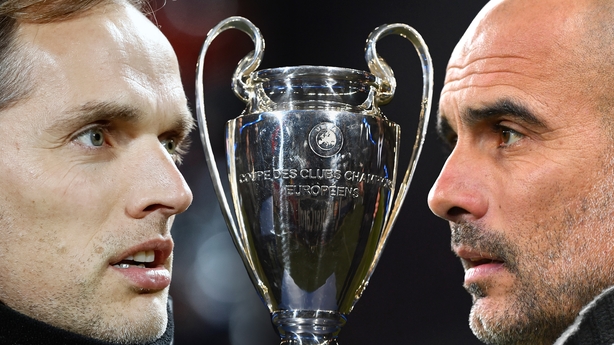 Previous performances don't necessarily mean anything. If football was decided on the past Chelsea wouldn't have a hope, given the way their season has ended and the defeat in the FA Cup final. It's all on the night.
You saw against PSG how Manchester City began cagily until they saw they had the beating of them and then they cut loose. I think it will be something the same in this final. The only thing that City need to guard against is Pep Guardiola's tendency to overthink matches.
Chelsea have won the Champions League more recently than Pep Guardiola. They won in 2012 against Bayern Munich, while Barcelona last won it with a defining performance at Wembley the previous year against Manchester United. That is Guardiola's most recent Champions League success and that might be playing on his mind a little bit.
There is the little opening that Thomas Tuchel and Chelsea can exploit. It's ten years since Guardiola has won it and maybe, maybe, maybe that's the way for Chelsea.
George Hamilton was speaking on RTÉ Radio's Morning Ireland.