Manchester United manager Ole Gunnar Solskjaer admitted that a penalty shoot-out defeat in the Europa League final means that this season could not be regarded as a successful one for his side.
United were heavy favourites going into the final against Villarreal but ended up on the losing side after and mammoth 11-10 penalty shoot-out.
Villarreal survived a tough second half to secure a 1-1 draw after extra time before going on to edge a tense shootout.
The Spanish side took the lead against the run of play when Gerard Moreno stretched to reach Dani Parejo's free kick and steered the ball past David. De Gea to open the scoring in the 29th minute.
United levelled when Edinson Cavani poked the ball home after collecting Marcus Rashford's deflected shot on 55 minutes but they failed to build on that equaliser despite dominating possession throughout.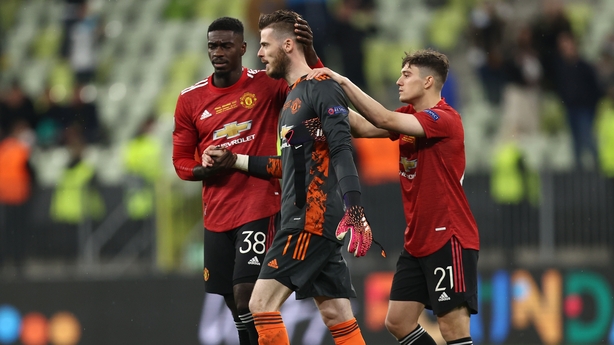 After no goals were scored in extra-time, all outfield players scored their penalties and Villarreal goalkeeper Geronimo Rulli coolly beat De Gea before saving the United keeper's spotkick.
Afterwards, Solskjaer was honest in his assessment and when asked to sum up the feeling in the dressing room, Solskjaer told BT Sport: "It's quiet, of course, it's a disappointed dressing room.
"That's football for you. Sometimes it's decided on one kick, that's the difference between winning and losing sometimes.
"We've got to learn from that one, got to not savour this feeling, but taste this feeling and make sure you don't get it again."
Asked if his team was ready to win trophies next season, Solskjaer added: "We're getting closer and closer and better. We were one kick away today from having a trophy and a good night, but we've got to have the desire to come back next year and make sure we improve, get better.
"The only way to get the margins on your side is to work harder and better."
But asked further if the current campaign could be regarded as successful, he said simply: "No."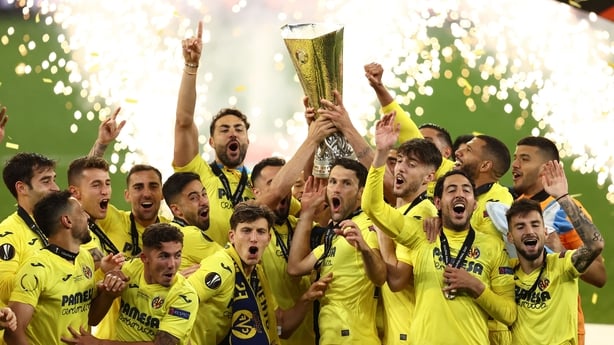 Rashford promised United will bounce back strongly from the disappointment next season.
The United forward said: "The feeling inside is difficult to explain because we came here to win. We have been working so hard all season and this was the opportunity to win a trophy and it didn't happen for whatever reason.
"We have to get rid of the disappointment and after that we need to look back at the game and see what we've done wrong and where we can improve.
"All I can say is the team will not give up, there is no chance this team gives up. The manager will not give up, he will not allow us to give up. We will come next season with a bigger desire.
"People say a lot about Manchester United, they are going downhill, blah blah blah. But, for me, the desire, the hunger, the talent, the ability of the squad - we have everything to compete at the highest level. We just have to show it to the world and show it to ourselves."
RTĖ Sport · RTÉ Soccer Podcast: Sligo hit summit as Hoops finally falter
Listen to the RTÉ Soccer podcast on Apple Podcasts, SoundCloud, Spotify or wherever you get your podcasts.