Chris Forrester had the look of a man wanting to make a quick getaway from Richmond Park last Friday night.
Hood up and head down, the St Patrick's Athletic talisman emerged from the home dressing room hoping he might be able to go unnoticed.
No chance.
Not this season, and not after his sublime two-goal display against Longford Town which kept the Saints top of the table ahead of Shamrock Rovers.
"I haven't scored a nice goal like that in a while so it was pleasing," Forrester smiled, adding with more than a hint of understatement.
"I do have a bit of an eye for goals sometimes."
The champions come to Inchicore on Saturday but, before that, a trip to third-placed Sligo Rovers offers the latest challenge for Stephen O'Donnell's emerging side.
Just Chris Forrester doing Chris Forrester things. The Saints man score a brace of goals and really turned on the style as his side eased to a 3-0 victory over Longford. #rtesoccer pic.twitter.com/0qjVyuQyH5

— Soccer Republic (@SoccRepublic) April 30, 2021
It's also the next step on Forrester's road of rediscovery.
The mercurial Dubliner is still only 28 but has been through enough in the last few years that it wouldn't be uncommon for observers to think he was passed his sell by date.
"I am just really happy that I am playing, to be honest with you, because it wasn't too long ago that I wasn't getting a game anywhere," Forrester added.
"[It was] massively down to my mental state. I wasn't putting myself in positions where I was going to be the best player on the pitch, I couldn't get myself out of the thought frame that I was in. But it's been a journey for me to get to where I am now, it's not something you can change overnight, it's a work in progress, always will be a work in progress and you have to try and stay on top of it, but I wasn't putting myself in the position to be the best player I could have been
"A lot of work has gone into that, working on myself but little things, winning little battles with myself every day.
"I don't want to make it about depression or anything, but it has been a journey, I am here now and ready to kick on.
"I went through a bad phase, I suppose. I was struggling with my own inner beliefs, stuff like that.
"Winning little battles every day, that might sound mundane but stuff around the house, taking up hobbies, reading, meditating, whatever it may be, focusing on yourself and not the things that you can't affect, which I found myself doing a lot of.
"Focusing on myself, my work rate and what I can bring to the team, trying to be a good person all-round."
Forrester's mental health issues came to the fore when he left St Pat's for Peterborough six years ago. The pitch was his sanctuary, though, and while his performances earned rave reviews, most notably a performance against Chelsea at Stamford Bridge in the FA Cup, off it he was suffering.
He made the longlist for one of the Republic of Ireland squads soon afterwards and while he didn't make the final cut, it looked as if his career was only going one way.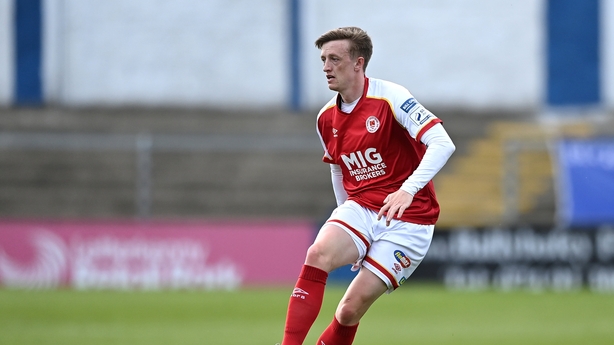 And then the descent began.
Slowly his influence at Peterborough petered out as his struggles overcame him. A move to Aberdeen in Scotland was unsuccessful and his contract was terminated by mutual consent six months into a three-year deal in January 2019.
Forrester needed to return home and St Pat's offered solace.
"I love the game so much. When I wasn't playing well I could say I hated it, but I didn't," Forrester continued.
"It was the only thing that I ever really had that was a solid thing that could get me out of it. There was a lot of help from other people as well. But through football it's a wonderful sport and it can do magical things for you.
"I just never gave up on the belief that I'm going to be the best footballer I can be. You know, I'm on the way to getting there. But, no, I'd never give up on football."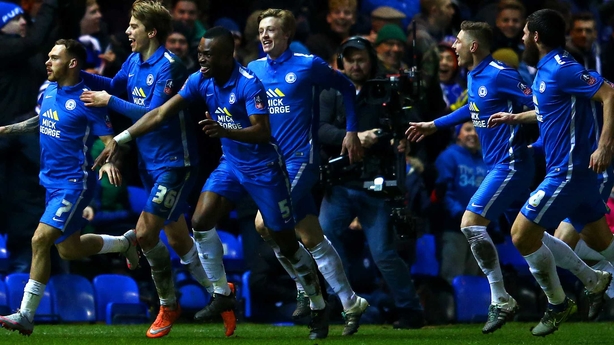 The arrival of head coach O'Donnell, along with coaches Patrick Cregg and Sean O'Connor, as well as team manager Alan Matthews, has proved a turning point.
"It's the drive. It's been instilled in me since the boys came in," Forrester explained. "It's down to them. They are the ones who get me fit. Everyone is working in unison at the club.
"There are a lot of people around here who have a lot of love for me which helps. A lot of people have stuck by me over the past three years. I came back and I wasn't near the player I wanted to be.
"But I was working towards getting to where I was at before I left thanks to a lot of people who stood by me. This is payback for them."
His early season form is even bringing up the prospect of possible Ireland recognition.
"Ah, Jesus, I'm not even thinking that far ahead," he laughed.
"I'm thinking about Sligo. I'm still trying to get back to where I was at. It's a work in progress."