Grandiose plans for a European Super League, not fully thought out you would have to say, first started hitting the news wires exactly a week ago. The pushback, particularly from fans in England and from key commentators, was fierce.
It was no surprise then that this rebellion of sorts made a swift retreat. Late into the evening of Tuesday, 20 April, all six Premier League clubs involved had ended their participation.
In total, 12 clubs were involved in this proposed franchise, the brainchild of Real Madrid president Florentino Perez. And Perez feels that the project isn't dead yet.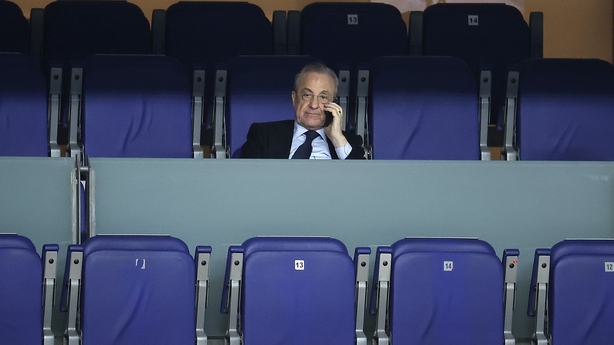 "I don't need to explain what a binding contract is but effectively, the clubs cannot leave," the Real chief told Spanish newspaper AS on Saturday.
"Some of them, due to pressure, have said they're leaving. But this project, or one very similar, will move forward and I hope very soon."
And that's it, there is view that something akin to a Super League will happen soon - though not straight away - with UEFA's Executive Committee voting unanimously on Monday last to expand its Champions League from 32 to 36 teams in a new format set to begin in the 2024-25 season
The system would feature 10 group-stage matches for each team before the 16-team knockout stage, an increase from the six group matches played in the current format.
If this settle down and this inflated Champions League comes to pass, then any grand designs for another go at European Super League won't happen until 2027 at the earliest.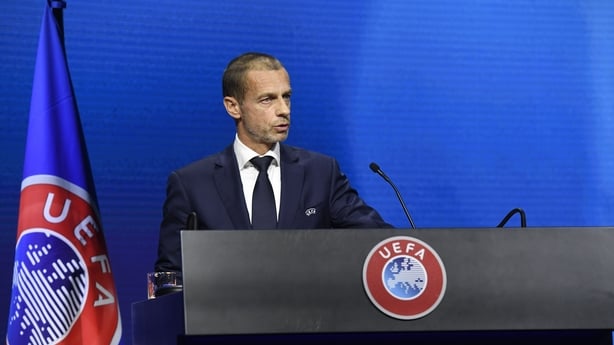 I say settle down, but UEFA chief Aleksander Ceferin is still very cross at the carry on of the '12' and is even threatening a Champions League ban for those involved. If Ceferin alone was to act as judge and jury, different sentences would be handed down.
The Slovenian told The Mail On Sunday: "Everyone has to take consequences for what they did and we cannot pretend nothing happened.
"You cannot do something like that and just say, 'I've been punished because everybody hates me'.
"They don't have problems because of anyone else but themselves. It's not OK what they did and we will see in next few days what we have to do.
"But for me it's a clear difference between the English clubs and the other six. They pulled out first, they admitted they made a mistake. You have to have some greatness to say, 'I was wrong'."
Ceferin continued: "For me there are three groups of this 12 - the English six, who went out first, then the other three [Atletico Madrid, AC Milan, Inter] after them and then the ones [Real Madrid, Barcelona, Juventus} who feel that Earth is flat and they think the Super League still exists."
We will wait to what sanctions await, but you suspect it will be financial, rather than points deduction or expulsion from competitions. UEFA may not want re-runs of the Manchester City appeal against their Champions League expulsion, though their resolve may have hardened now.
"As the whole project curdled and died, Graeme Souness used his Sky Sports pulpit to announce that Britain was 'a proper country', unlike the piddling superpower over the Atlantic." - @ConorNeville on the curious ironies of the Super League https://t.co/PMkVYrWwh9 #RTEsoccer

— RTÉ Soccer (@RTEsoccer) April 25, 2021
The Premier League can also impose sanctions such as a points reduction or expulsion. Would they be so bold given that clubs have to comply with with the rules and regulations of FIFA, UEFA, the FA and the league?
Also, the sanction of excluding players from international duty, as UEFA were keen on last week, may also be hard to impose.
Speaking on RTÉ Sunday's Sport, former Republic of Ireland international Stephen Elliott, pondered whether there is a way "to punish the owners without affecting the team".
He added: "The fans are the ones that shouted they didn't want the Super League in the first place. They need to think carefully."
Prior to last week, supporters of Liverpool were, in the main, thankful of the job done by John W Henry and the FSG Group in reviving the club's fortunes, with the follow on of Premier League and Champions League success.
That may have changed now, but ultimately people like Henry, the Glazers and other owners are there to increase global revenue streams, to find new markets where their club can thrive. It's sport, but it's also showbiz.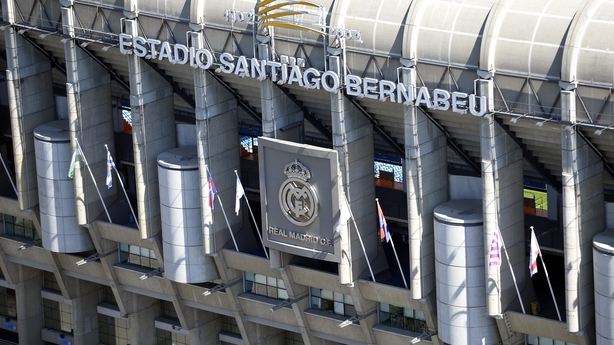 A club like Real Madrid, who are owned by its supporters and not any outside backers, are also in business of trying to make an imprint on some new corner of the earth.
Also speaking on Sunday Sport, Irish Times football correspondent Emmet Malone said of the Spanish giants: "Real Madrid, in spite of the pandemic, are projecting that they will turn over revenues €616million this year. Most years they make a loss and have a terrible financial issues in terms of the redevelopment of their stadium.
"They pay huge sums to players and have to compete with Premier League clubs who have money coming in from the Middle East, Russia and America.
"Economics of the game are all over the place. Real Madrid believes it still has to expand endlessly - a giant Ponzi scheme in Africa, Asia and South America to generate new fans, now commercial deals and new shirt sales.
"Football at the top end is eating itself and is eating itself in countries like Ireland. There is no sense of solidarity within the game, of being one sport. It's a multi-million business.
"Smaller associations like the FAI will want some sort of push back against these big clubs but they have very few cards to play because these clubs will feel they can generate more income for themselves."
This last week signaled the intent of a view. As for now that intent has been beaten back. The 'Premier League Six' will still face the prospect of having to go to Stoke on some wet Tuesday night.