Do you believe in curses? Sport has been a consistent propagator of many such theories. Have Mayo really been cursed not to win an All-Ireland football title since 1951? Did trading Babe Ruth condemn the Boston Red Sox to 86 years of World Series hurt? Are first-time winners of the Snooker World Championship pre-ordained to fail to retain their title at the first attempt?
Most rational people would not believe in such curses. The League of Ireland has often operated outside of rational thinking and league title success has recently all-too-often been followed by spectacular failures. This may be the cyclical nature of competition in a league with small numbers or does a price have to be paid down the line in order to achieve the ultimate goal?
This may be of particular relevance currently due to the plight of Dundalk. Having lost their league title last year, they are struggling towards the bottom of the early season table. The question is how low can they go? Is their run just a slow start which may be solved by managerial change? Or could they be headed for a long, hard season?
Dundalk have already lost three games, more than they lost in their 2015 title season and equal to when they took the 2014 and 2018 titles. Their three draws are more than the full 2016 season.
They have no clean sheets in six. The last time they had a longer run was in Stephen Kenny's first month in charge. This is clearly not shaping up to be a vintage year.
Looking back at recent league winners, none have avoided some pain in the years following their success. Rather than remaining as title contenders or in consistent European qualification, many teams have suffered dramatic collapses.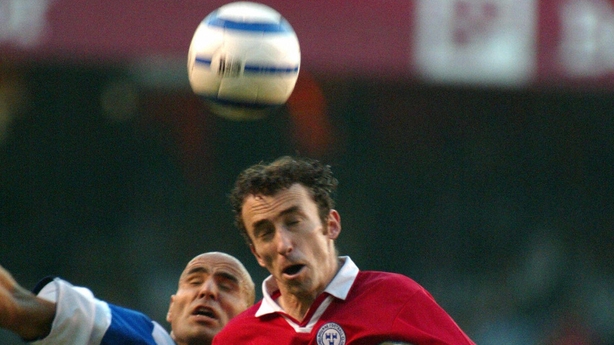 Shelbourne were the dominant force in the early 00s. They won five titles in eight years and did not finish outside of the top three. While it was financial reasons that led to their relegation in 2006, they struggled on the pitch afterwards spending five years attempting to return to the top-flight. When they did, it was for just two years prior to a longer spell back in the First Division. This year, they begin spell number three.
The first team to break their hold on summer league titles was Cork City in 2005. After missing out on Europe entirely in 2008, Cork were relegated for financial issues the following year resulting in the club going out of business. They had to start from scratch and needed two years to get back up.
Drogheda United enjoyed steady improvement through the decade culminating in a 2007 league title. But they very quickly had to face the music and ended their title defence in eighth place, needed a play-off to keep Premier status in 2009 and were only spared from relegation by the demise of Sporting Fingal a year later. Once since winning it all have they finished higher than eighth position.
Bohemians became the dominant power in 2008 and 2009. Their 2.58 points per game in 2008 is still the most of any season with more than 22 games played. Again, financial issues hit and after 2010 they would spend the next eight years away from European qualification. Five of those years were in the bottom half of the table with the low point being 2013 when they avoided a relegation play-off by two points.
Shamrock Rovers gladly took their rivals' league title in 2010 in year two at their new Tallaght home on the way to back-to-back league titles for the first time since their Milltown heyday in the 1980s. Their fall afterwards was not as harrowing as other examples mentioned. But their position in 2011 was so high. After reaching Europa League group stages, its financial windfall meant they were expected to not just be successful but to dominate Irish football for years to come. They did not qualify for Europe in either of the next two years or put up a realistic title fight until winning it in 2020.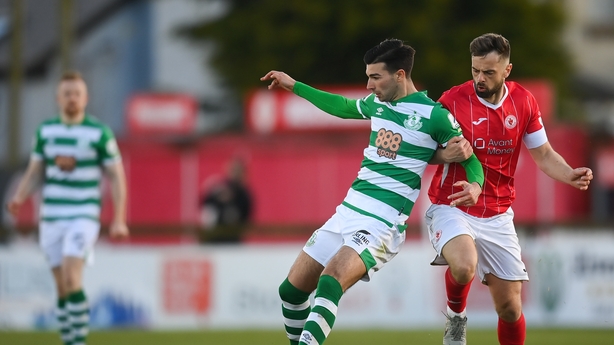 Two years of being cup kings led to a league title in 2012 for Sligo Rovers. They maintained a good level with more cup success in the two subsequent years, but they had to take their medicine in 2015. They went through three managers during the season, with a fourth hired after the season concluded. Relegation was avoided by two points with three consecutive years from 2017 to 2019 spent in the bottom half of the table.
St Pat's were another one-off winner in 2013. No shocking lows have been experienced but after 2014, they were never serious title contenders. 2016 and 2017 were spent in the bottom half, Europe was only achieved due to Waterford's ineligibility in 2018 and a relegation play-off was only escaped by two points just last year.
Finally, Cork City return to the list with possibly the hastiest demise after working their way back up to become champions in 2017. Two years later, they were one place above the drop zone and that was followed by demotion as they fell from the top of the tree to the very bottom in just over three years.
An interesting comparison is the Northern Irish league which should share many similarities. There, Linfield, Glentoran, Cliftonville and Crusaders have been champions in the last 20 years. All four have only briefly missed out on European qualification and have stayed consistently in the top half of the table after losing their crown.
So, what of Dundalk? Could they recover the situation and find their way back to Europe and rebuild? Let's looks at what the numbers show so far.
They are yet to win any of their six games played in 2021 with just three points earned. Twenty-seven teams in the summer era have had that many or fewer at this stage with 12 of those being relegated. Of those, Cork City (6th) in 2012 and Sligo Rovers (5th) in 2016 finished higher than eighth, making a top half finish rare.
Expanding to more games does not help the situation. Below are points earned since last year's March lockdown. No team in the division both years have performed worse. Their points per game is 0.89, 11 of the last 12 teams to be at or below that mark for a full season have been relegated.
| | |
| --- | --- |
| Shamrock Rovers | 47 |
| Sligo Rovers | 39 |
| Bohemians | 35 |
| St. Pat's | 29 |
| Finn Harps | 27 |
| Waterford | 21 |
| Derry City | 18 |
| Dundalk | 17 |
Their current nine-game winless run is their worst since going 17 without a win in 2012 as they finished last. They will hope that this is largely down to emphasising the Europa League and FAI Cup in the latter part of 2020.
Dundalk are a long way from looking like a team in danger of relegation yet with 30 games to go. Newly promoted teams often struggle, Drogheda United and Longford town will still have to prove their mettle at this level. Derry City are also yet to win a game while Waterford have lost five from six.
A derby win this weekend against Drogheda and a change in management could spark a run back towards the part of the table where a set of players of this quality belong.