Back in March, Cambridge United manager Mark Bonner said he'd concocted of "a really good formula" to extract the best from his 38-year-old playmaker Wes Hoolahan.
The Us have been at the right end of the table all season long thanks in no small part to the sparkling form of the Dubliner and Bonner - three years Hoolahan's junior - recognised that if they were to gain promotion from League Two, he'd need to protect the ageing legs of his key man.
Midweek matches were off the menu. Hoolahan required more recovery time to get through a gruelling 46-game league campaign so he was allowed to rest up in between Saturday assignments.
There was a glaring problem however: every time Cambridge left out Wes, they malfunctioned.
"We're a different team without him," Bonner admitted.
So he found a compromise. Hoolahan featured in for more midweek clashes as the season came to the boil, with Bonner taking some calculated risks as he weighed up where his key man's talents would be required most.
Hoolahan set up the winner last Saturday as Cambridge came away from Newport with a gutsy 1-0 win but he was then left out completely for Wednesday's 4-2 victory at Leyton Orient.
That means he'll be fresh for Saturday's huge game against Stevenage at Abbey Stadium, where a win would seal promotion. It'd be another feather in the cap of one of the game's great golden oldies.
"We've got more out of him than anyone would expect probably, and he's been outstanding for us," added Bonner. "We're going to need him to be outstanding for us as many times as possible. To do that, we have to use him the best way that we can."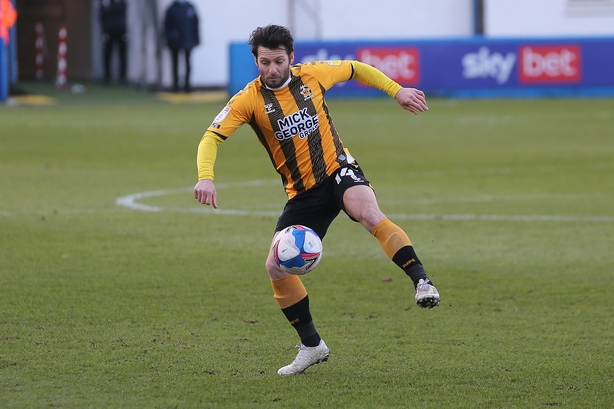 Hoolahan's impish creativity has charmed fans for years now. He's been blessed with a similar longevity to the likes of Peter Beardsley and John Giles, two crafty midfielders who seemed to get smarter as their legs got heavier.
Hoolahan has always been a player of contradictions: adored by supporters, not always wholly trusted by managers; hyped as a great talent since he was a teenager and yet somehow eternally underrated.
He won 39 of his 40 caps for the Republic of Ireland after he turned 30, was named Norwich City's player of the season aged 34, and has already etched himself into Cambridge folklore having arrived at the club last July.
Last week sports broadcaster and lifelong Cambridge fan Max Rushden said: "I have never seen a central midfielder like Wes ever. I'm trying to think of a player who was that good on the ball and made such a difference. He keeps the ball but is always moving forward.
"I've seen brilliant centre forwards - Dion Dublin, John Taylor and Steve Claridge - and we have had players go on and play in the Premier League, but I think Wes is the best centre-midfielder we've ever had."
The earthy environs of League Two are a far cry from the elite level Premier League but it somehow feels fitting that Hoolahan has decorated England's fourth tier with his talents at the tail end of his career. It's in keeping with his status as a real cult hero.
He could have made the move in 2019 having spent four weeks on trial at the club before heading instead to Australia to play for Newcastle Jets.
Twelve months later, he walked away from sunny New South Wales to throw his lot in with Bonner's side.
"I'm looking forward to the number of games you have to play in League Two," he said at the time of his unveiling. "There's a good amount of Saturday, Tuesday turnarounds, it will be a challenge but I really want to play as many games as I can. I want to play my role in pushing Cambridge United up the league."
And what a role he's played. Five goals, six assists, and a constant desire to see the pass no one else sees. With Hoolahan on the pitch, broken threads of play are knitted into polished attacks.
Stevenage are 16th and playing for nothing but pride. They'll be stubborn but this should be the day Cambridge get back to League One for the first time in 19 years.
"I used to play in Liberty House in a place called the Monto, five-a-sides, and everybody used to get smashed and kicked but there was no lying around crying, you get back up and you get on with it," Hoolahan told the Cambridge Independent earlier this week.
"It definitely toughens you up."
This would be another sweet vindication for a player who rarely moves in the direction most expect.