It's still April but we've already seen a mayfly limp out of professional football's murky waters, flap its wings uncertainly and then plummet back into the swamp to die.
In the end, the ill-fated European Super League project barely lasted 48 hours, the Premier League clubs' withdrawal late on Monday night sealing its fate.
After leaving their manager Jurgen Klopp and his players to face protesting supporters and a media grilling over plans they hadn't been told about, Liverpool owners Fenway Sports Group finally got around to speaking for themselves today.
Principal shareholder John Henry released a video in which, dressed in the style of a bachelor farmer, he solemnly apologised for "the disruption I caused over the last 48 hours" and said "the project put forward was never going to stand without the support of the fans".
"Over these 48 hours you were very clear that it would not stand. We heard you. I heard you. In this endeavour I've let you down and I'm sorry… It's something I won't forget and shows the power the fans have today and will rightfully continue to have."
Apologies mean little from repeat offenders. This is becoming a pattern for Liverpool, who in the last 12 months alone have been forced into embarrassing reversals on both taking UK government money to furlough staff during the Covid-19 pandemic and the 'Project Big Picture' initiative with their fellow US owners at Manchester United, which would have given the bigger clubs more voting rights than their Premier League counterparts. Either these wealthy individuals are very bad at judging their customer-supporters' priorities or they don't care what they think as long as it doesn't start to damage earning potential.
John W Henry's message to Liverpool supporters. pic.twitter.com/pHW3RbOcKu

— Liverpool FC (@LFC) April 21, 2021
Over the last 30 years, Premier League clubs have hiked ticket prices to many multiples of inflation, but the proportion of match-day income to total revenue has fallen by almost two thirds so fans are increasingly only needed in stadiums as background extras for the coverage. During the pandemic, their audio avatars have sufficed.
The truth is, the only power supporters had left in this situation was their capacity to make the Super League a toxic brand before it even started, which is ultimately what happened.
JP Morgan weren't going to hand out €3.5 billion to the clubs because they're sound – that money was an advance on TV rights and commercial income. With almost universal condemnation of the plans in the clubs' home countries and the real threat of damaging boycotts, subscription broadcasters lined up to distance themselves yesterday.
They might have gotten away with it too if it hadn't been for pesky details like having US franchise-style permanent 'founder' members.
The 12 clubs underestimated how much their own fans, never mind the rest of the football world, saw dumping the historic principles of qualifying by merit and the chance for minnows to make it to the big show – however slim – as crossing the line. Even Pep Guardiola, who has had no qualms about overseeing Manchester City's oil-money fuelled ascent observed that "it is not a sport where success is already guaranteed".
United co-chairman Joel Glazer admitted as much on Wednesday evening, saying that "we failed to show enough respect for its deep-rooted traditions – promotion, relegation, the pyramid – and for that we are sorry" but he was still spinning the nonsense that their motivation was to make European football "more sustainable".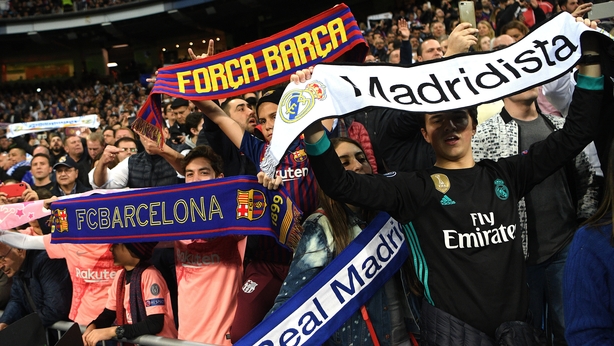 The clubs had slightly different reasons for wanting in. The frugal American owners at Liverpool and United likely saw the chance to multiply any potential sale price. Arsenal (ninth in the Premier League) and Tottenham (seventh) would be on the same wavelength and they were also getting an invitation to a party they definitely weren't cool enough to be at, mostly because they have big modern stadiums in London. Based on historical or recent achievement it could just as easily have been Everton or Leicester instead.
Real Madrid and Barcelona have spent themselves to the point of insolvency. Atletico are €1bn in debt after building a new ground they now need to fill. Until this year, Juventus' dominance has made Serie A as competitive as the Leinster football championship but the Milan clubs are still big names based on their past. Chelsea and Manchester City's free-spending owners were less concerned about losses but didn't want to be left out.
Exactly how dividing an increased pot that would allow them to outspend domestic competitors even more than they already do would make the game 'more sustainable' was never articulated. Nobody believes that the basic motivation was anything other than increasing their own income, at a time when it has been threatened by Covid-19, while TV rights money – irritatingly evenly distributed - plateaus and costs spiral upwards.
So where do we go from here?
Salary caps have been suggested as means of reducing spending. That would be very difficult unless every major league signed up, otherwise they would just leak star players to those without a cap. Even if all the European leagues did, who's to say there wouldn't be a mass exodus to somewhere new like China? Football is a global sport and without a worldwide rule, players would have far more choices than their equivalents in the NBA or NFL.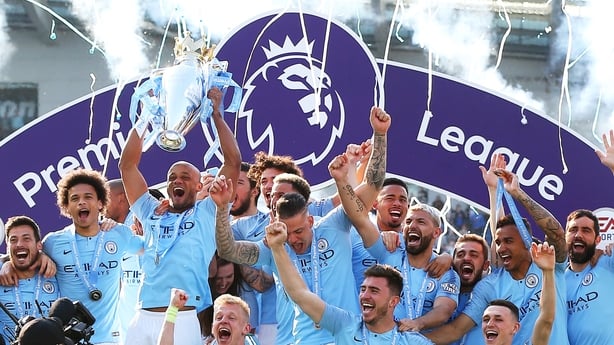 Strictly enforcing the Financial Fair Play rules on turnover would be a better start. Manchester City escaped a European ban because Uefa's club financial control body was deemed to have waited too long to take action over questionable sponsorships. Another urgent priority is limiting agents' fees to a set percentage of transfers. Premier League clubs paid over €300m to agents last season.
The 'Dirty Dozen' were right about one thing, the Champions League group stages are bloated and boring.
Though that's the case even when the big teams play each other, as it rarely affects their ability to make the knockout stages. The plan to have them play each other more often before half of the teams made a play-off stage anyway would have been a dubious improvement, and if they were kicked out of their domestic competitions that could have been vastly increased.
The changes to the Champions League from 2024 that UEFA announced on Monday went under the radar a little in the furore but are a halfway house of sorts – an expanded 36 teams playing matches against 10 different opponents. A sop to the bigger teams also provides places for two of them that miss out on qualifying through historical results – for example Liverpool and Chelsea if they finished outside the English top four this season.
The greater variety of opponents might shake things up a little but would still have too many mere mortals for the likes of Real Madrid president and would-be Super League chairman Florentino Perez, who believes football is not dramatic enough to keep the youth's attention – it is unclear whether he gauged young people's willingness to fork out for expensive subscriptions.
It would not be a huge surprise therefore to see the competition slimmed back to 20 or 24 teams instead and the knock-out qualifying rounds expanded. Not so different to the Super League in effect but at least preserving the principle of qualifying on the pitch rather than through self-selected elite status.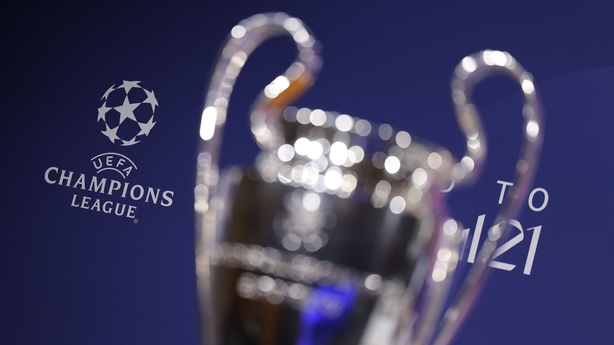 UEFA president Aleksander Ceferin was in conciliatory mood today, saying that the breakaway clubs were "back in the fold now" and that "The important thing now is that we move on, rebuild the unity that the game enjoyed before this and move forward together."
Whether that includes his goddaughter's dad Andrea Agnelli, who he publicly accused of deception, is another thing, and the clubs may have lost a lot of their influence after quitting the European Clubs Association lobbying group of over 200 clubs, which Agnelli incredibly headed while also plotting the split.
Watching from Ireland, historical connections and popularity of English clubs aside, it all felt a bit like it was happening in a parallel universe. Our domestic clubs struggle for survival, with occasional breakthroughs in Europe bringing rewards so much greater than what's on offer at home that they destabilise the competition. The real damage here to the demise or downgrading of the Champions League would be the threat to grants and FAI bailouts from UEFA.
Jamie Carragher and Gary Neville have been two high-profile, articulate opponents of the plan. The irony that their platform Sky Sports, has helped fuel the commercialisation of football is hard to ignore, but the Premier League has essentially been a slick rebrand of the old English Division 1 rather than the structural revolution the Super League would have entailed.
Both men have called for ownership change at their former clubs.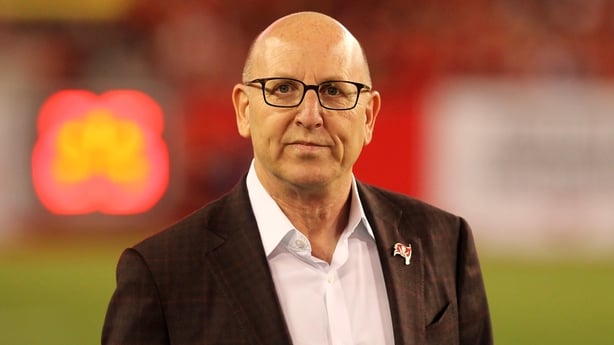 It's hard to see the Glazer family caring too much about that. Though today's public apology from Joel Glazer was an unusual step, since needing a police escort after loading Manchester United with £275m debt in the process of buying it in 2005 their style has been to keep the heads down.
They usually let front men like executive vice-chairman Ed Woodward – branded a snake by Ceferin and who has since announced his resignation – take the flak.
United's trophy room has needed no extensions since the departure of Alex Ferguson but the money keeps rolling in regardless.
FSG have benefitted from a much more positive image since taking Liverpool off the hands of former owners George Gillett and Tom Hicks in 2010 and restoring their former glories. The club ended a 30-year-wait for the league title last season after capturing a sixth European crown in 2019. A lot of credit for those success is also due to Klopp however, and he was openly opposed to the Super League concept. If they have alienated the German to the point that he quits it would be a big blow to their reputation but hardly one that would force a sale.
Besides, as John Barnes observed, who do you think would have the money to buy what are now huge international brands rather than just football clubs? Only other billionaires who would care just as little what fans think. During Hicks and Gillett's time at Liverpool, former Ireland striker John Aldridge was involved with a drive to raise pledges of £5,000 each from 100,000 supporters that would finance a fan takeover. These days, £500m wouldn't even buy you half the playing squad.
American billionaires didn't buy teams in a sport they have no background in because they saw a Messi goal on YouTube and thought it looked cool. They are there because football has become a huge business, the clubs were purchasable entities and there is a lot of money to be made. The idea of sharing it with others for the greater good of the game goes against what made them successful businessmen in the first place.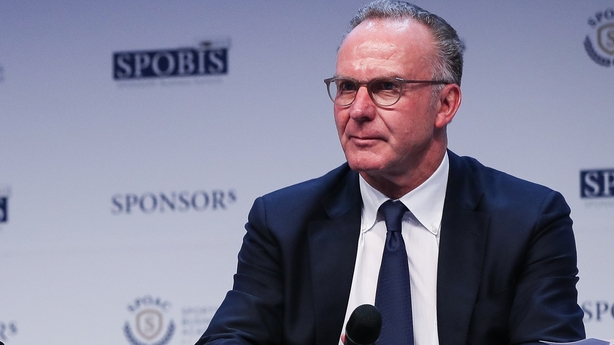 Last year's Champions League finalists Bayern Munich and Paris Saint-Germain damaged the 12's ambitions by refusing to sign up. PSG's Qatari owners might have feared the repercussions for the World Cup their country hosts next year as much as anything but Bayern's state-mandated majority member ownership model is being seen as a factor in their decision.
Would it work elsewhere to dampen the rampant commercialism of the super clubs? Real Madrid and Barcelona are 100% fan owned but it didn't stop their elected presidents, who obviously felt self-interest and presenting a done deal would be persuasion enough in the face of billion-euro debts. In Real's case, it's a bit too soon to sell the training ground to the council again.
The English culture secretary said today that he was open to the idea of similar 50+1 ownership legislation in that country but expecting a Conservative government to sponsor what would be a variation on nationalisation of private property is a bit far-fetched.
If the outrage lasts and results in sustained protests or boycotts then you could perhaps see clubs respond with conciliatory moves like reducing ticket prices. But it might take domestic league sanctions - which could weaken the appeal of the competitions themselves - or overseas fans reconsidering their allegiances to really punish the owners.
The reluctance from the likes of Agnelli and Perez to accept defeat suggests that this is more likely just the first big skirmish in a longer war for control of the cake slice.
Ultimately, cost-controlling measures could be the most effective curb on selfish agendas and the fleecing of supporters.
UEFA and FIFA have played their own roles in money poisoning football, so expecting them to do what is needed to cure it is a leap of faith, even for the most optimistic football fan.