Breakaway European Super League founder and Juventus chairman Andrea Agnelli said on Wednesday that the league can no longer go ahead after six English clubs withdrew.
Asked whether the project could still happen after the exits, Agnelli told Reuters: "To be frank and honest no, evidently that is not the case."
Twelve of Europe's leading soccer clubs announced a breakaway league on Sunday but after 48 hours of intense criticism and political opposition, the six Premier League clubs backed out on Tuesday.
LaLiga leaders Atletico Madrid joined the Premier League's clubs in withdrawing, as did Serie A's Inter Milan and AC Milan.
Agnelli said he remained convinced that European football needed change and he had no regrets about the way the breakaway attempt was made.
"I remain convinced of the beauty of that project," Agnelli said, stating it would have created the best competition in the world.
"But admittedly ... I mean, I don't think that that project is now still up and running," he said.
A statement from Juventus subsequently said they remained "convinced of the validity of the sporting, commercial and legal assumptions of the (Super League) project", but added it only currently had "limited" possibilities of being completed in the form in which it was initially conceived, following the withdrawal of other clubs.
We need your consent to load this rte-player contentWe use rte-player to manage extra content that can set cookies on your device and collect data about your activity. Please review their details and accept them to load the content.Manage Preferences
Earlier on Wednesday morning a statement from the Super League said it is considering "appropriate steps to reshape the project".
It said in a statement: "Despite the announced departure of the English clubs, forced to take such decisions due to the pressure put on them, we are convinced our proposal is fully aligned with European law and regulations as was demonstrated today by a court decision to protect the Super League from third party actions.
"Given the current circumstances, we shall reconsider the most appropriate steps to reshape the project, always having in mind our goals of offering fans the best experience possible while enhancing solidarity payments for the entire football community.
"The European Super League is convinced that the current status quo of European football needs to change. We are proposing a new European competition because the existing system does not work.
"Our proposal is aimed at allowing the sport to evolve while generating resources and stability for the full football pyramid, including helping to overcome the financial difficulties experienced by the entire football community as a result of the pandemic."
John W Henry's message to Liverpool supporters. pic.twitter.com/pHW3RbOcKu

— Liverpool FC (@LFC) April 21, 2021
Liverpool's principal owner John W Henry has apologised for his part in the proposed European Super League.
Henry said in a video posted by the club on Twitter this mornin that the ESL would only have worked with fans' full support.
"I want to apologise to all the fans and supporters of Liverpool Football Club for the disruption I caused over the last 48 hours," he said.
"It goes without saying but should be said, the project put forward was never going to stand without the support of the fans.
"No-one ever thought differently in England. Over these 48 hours you were very clear that it would not stand. We heard you. I heard you.
Henry also apologised to manager Jurgen Klopp, his staff and players "and to everyone who works so hard at LFC to make our fans proud".
"They have absolutely no responsibility for this disruption," Henry said. "They were the most disrupted and unfairly so. This is what hurts most.
"They love your club and work to make you proud every single day. I know the entire LFC team has the expertise and passion necessary to rebuild trust and help us move forward.
"More than a decade ago when we signed up for the challenges associated with football we dreamed of what you dreamed of and we've worked hard to improve your club.
"Our work isn't done and I hope you understand that even when we make mistakes, we're trying to work in your club's best interests."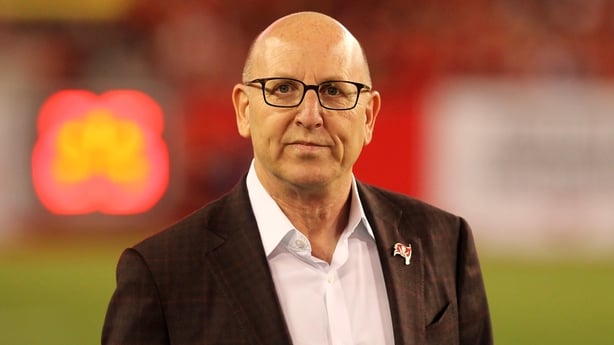 On Wednesday evening, Manchester United co-chairman Joel Glazer said the club "apologise unreservedly for the unrest caused during these past few days" in an open letter published on the club's website.
He wrote: "Over the past few days, we have all witnessed the great passion which football generates, and the deep loyalty our fans have for this great club.
"You made very clear your opposition to the European Super League, and we have listened. We got it wrong, and we want to show that we can put things right.
"Although the wounds are raw and I understand that it will take time for the scars to heal, I am personally committed to rebuilding trust with our fans and learning from the message you delivered with such conviction.
"We continue to believe that European football needs to become more sustainable throughout the pyramid for the long-term. However, we fully accept that the Super League was not the right way to go about it.
"In seeking to create a more stable foundation for the game, we failed to show enough respect for its deep-rooted traditions – promotion, relegation, the pyramid – and for that we are sorry.
"This is the world's greatest football club and we apologise unreservedly for the unrest caused during these past few days. It is important for us to put that right."
Last night, Tottenham chairman Daniel Levy said the club "regret the anxiety and upset caused by the proposal" while Arsenal apologised for their "mistake". Manchester City and Chelsea were a little more prosaic in announcing their withdrawals with short statements.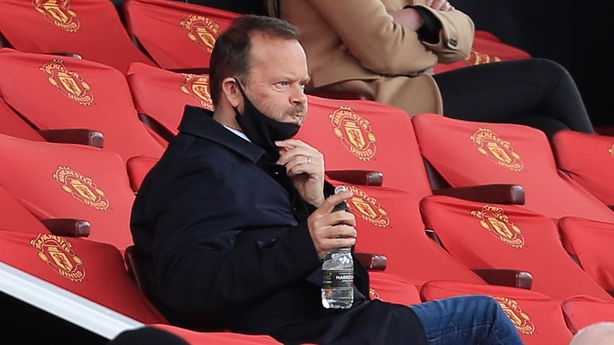 But the fall-out is unlikely to end there. Ed Woodward announced he will step down as Manchester United executive vice-chairman by the end of the year while Sky Sports pundits Gary Neville and Jamie Carragher called for changes at the top at their respective clubs, United and Liverpool.
Meanwhile the Chelsea Supporters' Trust said the position of a number of the club's board is now "untenable".
But in the meantime fans, players, managers and pundits alike were celebrating an important victory.
Neville said on Sky Sports: "It's absolutely incredible. There was large concern yesterday morning as a Manchester United fan thinking Joel Glazer put his name on a statement - you thought it's going to be difficult to back down.
"But City have enacted withdrawal proceedings and Chelsea are doing the same. It's gone, done!"
Neville, speaking before Joel Glazer's statement immediately called for the family to leave United.
"Ed Woodward is the trunk of the tree, we now need to go for the roots," he said.
"They attacked every single football fan in this country with what they did.
"The Glazers have no place in Manchester anymore."
"We have to work hard together to ensure that ownership rules in this country are changed, that we have a system whereby this cannot happen.
"Whether that's Government intervention, independent regulator, whether it be a fan-owned club rule, whatever it is - we have to make sure that this is the catalyst for change.
"The people have spoken. We were on the brink of anarchy if this continued."
Carragher, like Neville an outspoken critic of the Super League, tweeted a picture of a headstone engraved with the inscription "European Super League, born April 18, 2021, died April 20, 2021."
Carragher claimed the comments of Liverpool boss Jurgen Klopp, midfielder James Milner and Leeds striker Patrick Bamford after Monday night's match helped swing the balance.
"I just think the reaction of everybody, Jurgen Klopp coming out last night, James Milner and Patrick Bamford," he told Sky Sports.
"Yesterday afternoon I was fearful. It was really serious, it felt like there was no fight, that the ship had sailed.
"But after the game I felt reenergised and was confident this would be over after those players came out. That gave me a huge lift. I said as soon as one goes that's the end of it, and it's finished."
Liverpool captain Jordan Henderson led the backlash within the club with a tweet which read: "We don't like it and we don't want it to happen. This is our collective position.
"Our commitment to this football club and its supporters is absolute and unconditional. You'll never walk alone."
Carragher says club owners Fenway Sports Group should no longer continue at the helm.
"Klopp threw the owners under the bus, the captain has, Kenny Dalglish has," he added.
"I don't know what they are hanging on for. I don't see a future for the ownership on the back of this."
Arsenal's apology did not win over their former striker Ian Wright, who tweeted simply "#KroenkeOut" in reference to the club's owner Stan Kroenke.