Liverpool midfielder James Milner is against the formation of a European Super League and insists the players have no control over the decision which could change the face of football.
Six Premier League sides - Arsenal, Chelsea, Liverpool, Manchester City, Manchester United and Tottenham - are part of an initial group of 12 clubs seeking to establish a new 20-team continental competition "as soon as practicable".
AC Milan, Atletico Madrid, Barcelona, Inter Milan, Juventus and Real Madrid have also signed up as founding clubs, with three more expected to follow before the inaugural season.
But the plan has provoked widespread outrage, with high-profile figures from football and politics uniting to condemn the proposals.
Milner is the first player who would be in line to play in the competition to speak out against it after he was asked for his opinion following Liverpool's 1-1 Premier League draw at Leeds.
"There is a lot of questions," he told Sky Sports.
"I can only say my personal opinion, I don't like it and hopefully it doesn't happen. I can only imagine what has been said about it and I probably agree with most of it.
"I think for us we just try and concentrate on the game, there is obviously a lot going on, but for us we just have to try and be professional and concentrate on the game that is the only thing we can control."
Liverpool boss Jurgen Klopp said his own negative opinion of a European Super League had not changed but that added that he does not feel let down by Liverpool's owners over their decision to join.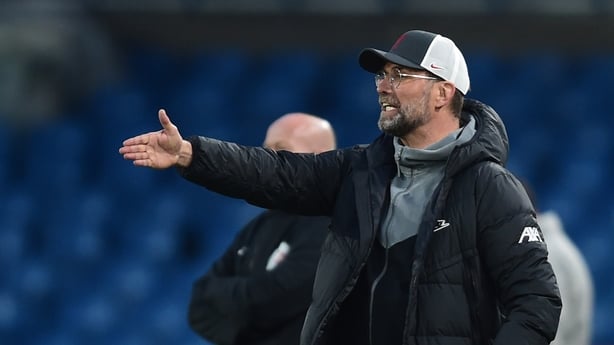 Klopp reiterated he was opposed to the breakaway competition, but said he was more determined to stay and "try to help sort it somehow".
"I'm 20-something years in football and a lot of times owners have made decisions without asking me," he said after the game.
"I am used to dealing with them. That's how it is. I don't want to be involved in these kind of things, I don't understand them, I'm a football person.
"But it's not about letting me down. What I say is I'm here as a football coach and a manager and I will do that as long as people let me do that, that's how it is."
"It's not a situation that I will resign over or whatever. When times get tougher, that makes me more sticky that I stay here. It's like that.
"I feel responsible for the team and the club and I feel responsible for the relationship we have with our fans. It's a very tough time I'm sure, but I will try to help sort it somehow."
The German was frustrated that both that he and his players faced demonstrations outside Elland Road, and that Leeds warmed up in a t-shirts with the slogans 'Earn It' and 'Football Is For The Fans', with those messages also left in the away dressing room.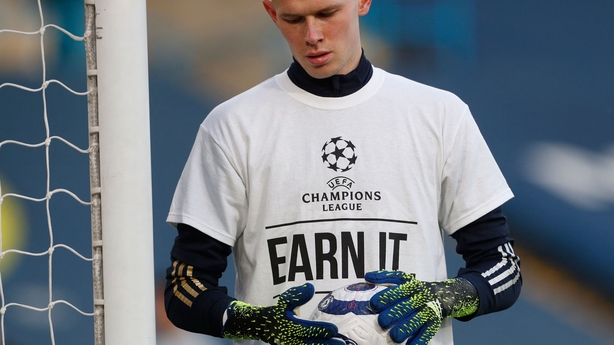 Asked about the t-shirts after the match, Klopp let loose with his feelings and singled out Sky Sports pundit Gary Neville for referencing Liverpool's anthem 'You'll Never Walk Alone' in his own criticism of the plans.
"I don't like the way people are talking about the football club," Klopp said.
"I take the criticism for everything, if we don't play well I feel responsible and the players are the same, but this, we have nothing to do with this.
"When we came here, people were shouting at us. We have to be a little bit careful because we are people as well.
"Gary Neville was talking about 'You'll Never Walk Alone'. This already should be forbidden. It's our anthem. We have the right to sing our anthem. He doesn't understand it anyway so I don't want this because it's not fair.
"I don't like this either, but I don't talk about the other clubs…
"Don't forget that we have nothing to do with this. We are in the same situation like you all. We got the information yesterday and we still have to play football.
Neville responded by arguing that he and Klopp were actually in agreement, but defended his own comments.
"Yesterday was an impassioned plea from me about protecting football in this country," he said.
"My biggest disappointment was with Manchester United and Liverpool. I think I've equally distributed enough criticism to both clubs in the last 24 hours so I don't know what the problem is."
Neville added: "He's done a great job at Liverpool, I love his team, but the fact of the matter is, he's spiky. He's been let down by his owners. His owners have thrown him under a bus.
"To be fair, we're on the same page. We're on the same team, but he can't say what he wants to say and I can, and I accept that.
"The Jurgen Klopp we know hates every single little thing about this more than I do and more than you do, because it goes against everything in his life that he believes in."
"The real owners of football are those who love the badge and without them football will disappear"
Marcelo Bielsa felt Leeds merited a point, but his post-match press conference was also dominated by questions over the Super League.
Leeds owner Andrea Radrizzani had revealed his dismay at the proposals on social media earlier in the day and Bielsa applauded the Italian's stance.
"The president of the club puts his foot forward to limit the power of these big clubs," Bielsa said.
"This is something to celebrate. The clubs need each other, but because football has a more commercial view, it's natural in the world of businesses, looking only at the economic aspect, the ones that produce the most, demand the majority of it.
"Football belongs to everybody, even if there are owners. The real owners of football are those who love the badge and without them football will disappear."
Bielsa said European football's governing bodies should have seen this coming from the so-called big clubs.
He added: "The organisations could have anticipated this and avoided it. I insist this should not surprise us because it happens in all walks of life."
Leeds striker Patrick Bamford said: "I haven't seen one football fan who is happy about the decision.
"I think football is ultimately for the fans, so without the fans every single club would be pretty much nothing, so it is important we stand our ground and show football is for the fans and try and keep it that way.
"We've just seen what everyone else has seen on Twitter and stuff.
"It it amazing the things they are talking about I can't quite comprehend, it is amazing the amount of uproar that comes into the game when some of these pockets are being hurt, so it is a shame it is not like that with all the things that go wrong at the minute, racism and stuff like that, but it is just how it is."