Dundalk could be left with no legacy from their long period of success following a dramatic collapse in the last number of months, according to RTÉ Soccer analyst Alan Cawley.
Stephen Kenny led the Lilywhites to four league titles, while Vinny Perth won a double and Filippo Giovagnoli secured a second Europa League group phase qualification as well as the FAI Cup.
But since Kenny's departure, there has been warning signs that not all is well in Oriel Park.
Chairman Bill Hulsizer has been criticised by some supporters, with the appointment of Giovagnoli following the sacking of Perth among the decisions which caused some ire.
The American is the father of PEAK6's Matt Hulsizer, the group which own the club.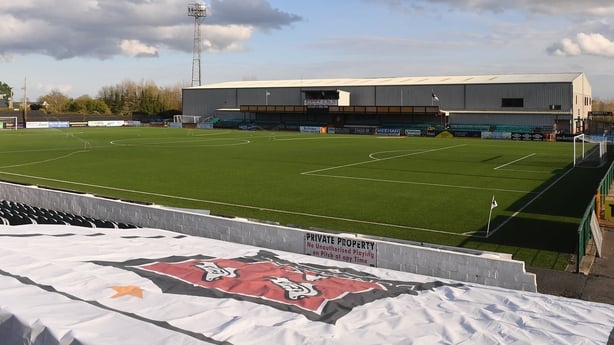 A new recruitment policy was introduced, with a host of foreign players coming in replace some proven performers for the Lilywhites, some of who left due to the club only being offered one-year contracts.
Shane Keegan was named as "team manager" at the start of this season with Giovagnoli not having a UEFA Pro Licence, which brought further unhappiness.
That arrangement lasted just four games after he resigned on Friday.
The Italian followed suit this morning and sporting director Jim Magilton, who said there was more chance of journalists being in the dugout this season than him five weeks ago, was in charge last night.
Dundalk are now looking for a new manager while ninth in the table, despite possessing one of the biggest budgets ever seen in the league.
As the Lilywhites try to rescue their season, thoughts have turned to what the long-term future can be for the club when each day is bringing such turmoil.
Cawley says the writing has been on the wall at the Louth club, even though millions of euro has been accumulated in the last number of years in prize money.
He told Sunday Sport on RTÉ Radio 1 "It's a mess. It's quite sad when you think of the success they've had. This has been brought on by themselves.
"The situation we have now doesn't surprise me in the slightest. This was coming.
"Everybody could see it was coming. It's not like we are trying to be wise after the event. It was clear it was going to end in tears and it has now.
"While I say it is sad, it is hard to have sympathy for Dundalk. They've managed it so badly.
"What is the legacy of it now? You look at the ground situation. It is dreadful. It's probably the worst ground in the country. That is so sad to see when we're looking for improvements and to move the game on.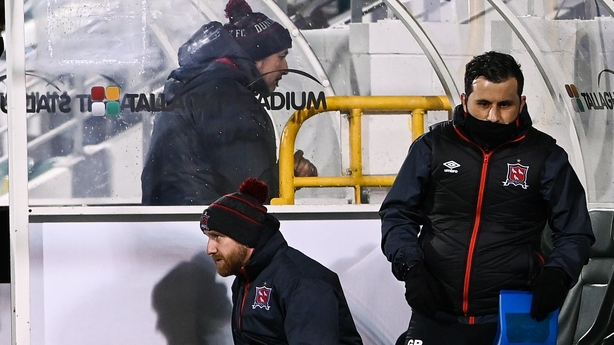 Keegan, a former Wexford FC and Galway United boss, was the face of the club's managerial team for the last month, primarily because of having a UEFA Pro Licence.
He has now departed, something which Cawley feels he deserves credit for, in the wake of a demeaning situation.
"I feel for Shane Keegan. He was brought in by Vinny Perth as an opposition analyst. He was manager but no disrespect to him, he wasn't there on merit. Everybody knew the arrangement where Filippo was the manager. It created uncertainty around the place by stating Shane was manager. It was clear it was not going to work. The players end up receiving mixed messages. You need one manager, one voice.
"They want clarity in the message they get and they weren't getting it. I've been to some Dundalk games and you had Shane Keegan on the sideline, Filippo roaring down from the stand.
"I remember one situation in Sligo where when Sligo Rovers went on top, Shane took a backseat and Filippo was front and centre. We all knew who the manager was.
"I admire Shane for walking away. I have a lot more respect for that. He was in a no-win situation. None of this is his responsibility.
"If results went okay, they may have gotten away with this. But as soon as they didn't, they were going to be ridiculed. That is exactly what has happened."
Dundalk have one of the biggest squads in the country, with international players as well as some of the core group which achieved so much over the last eight years.
Cawley feels they have to take some responsibility, but overall the shenanigans off-the-pitch have taken its toll.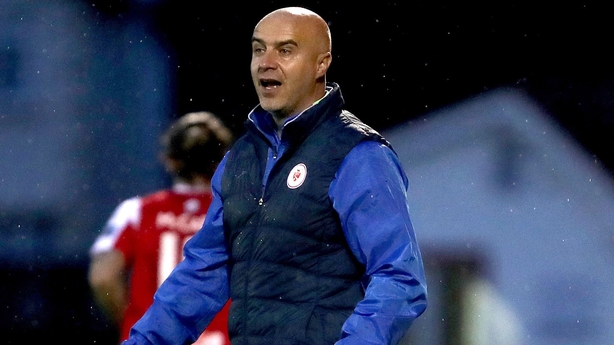 Gerard Lyttle, a former Sligo boss, and Linfield manager David Healy have been linked with taking over.
Lyttle was recently appointed Under-19 and Under-17 boss with Northern Ireland and has ties with sporting director Magilton.
Healy has enjoyed a very successful spell with Linfield. Dundalk have yet to confirm who will be in charge this Tuesday against Derry City. Assistant coach Giuseppe Rossi is understood to have not yet departed the club.
Whoever gets the role needs an authority to run the football side of things, says Cawley.
"The reason the players haven't delivered is the mixed-messaging and the uncertainty. If someone comes in, and I think they have someone lined up based on what Jim Magilton said, the players are there. The squad is not in rag order. It is top quality.
"The problem is, whoever gets the job, the same issues will be there as to who is in charge at the top.
"Will the manager have full say in what they want to do and what they want to implement?"