Few eyebrows were raised when Manchester United reached the final of the competition. In the group stages Peterborough United looked a capable side, while other category one academies such as Leicester, Wolves and Watford would have fancied their chances of challenging for silverware in the Under-12s tournament.
The winners of the 2019 Oakham Tournament however, a prestigious event held annually in the English Midlands, came from Ireland in the shape of Dublin schoolboys club St Kevin's Boys, who thrashed the Red Devils 4-0 in the decider.
"We beat United in the group stages," says team captain Fiachra Coffey. "There were comments on the pitch, and they seemed quite cocky. I think they underestimated us in the final."
The nine-a-side competition was a significant step-up in quality from what they experienced back home and offered a glimpse into professional life for coaches and players alike.
At Oakham, transportation is arranged to pick teams up from the airport, there is video analysis in the evenings and the facilities fall into the world-class category.
Paul Bassett has been with the group since Under-8s level and was proud of how his team fared against such high-quality opposition.
"Some of the players were more like men than schoolboys," he says. "Peterborough are renowned for being so physical and tough and were very direct against us. Man United played really good football and tried to get at you, put a press on. There were different styles."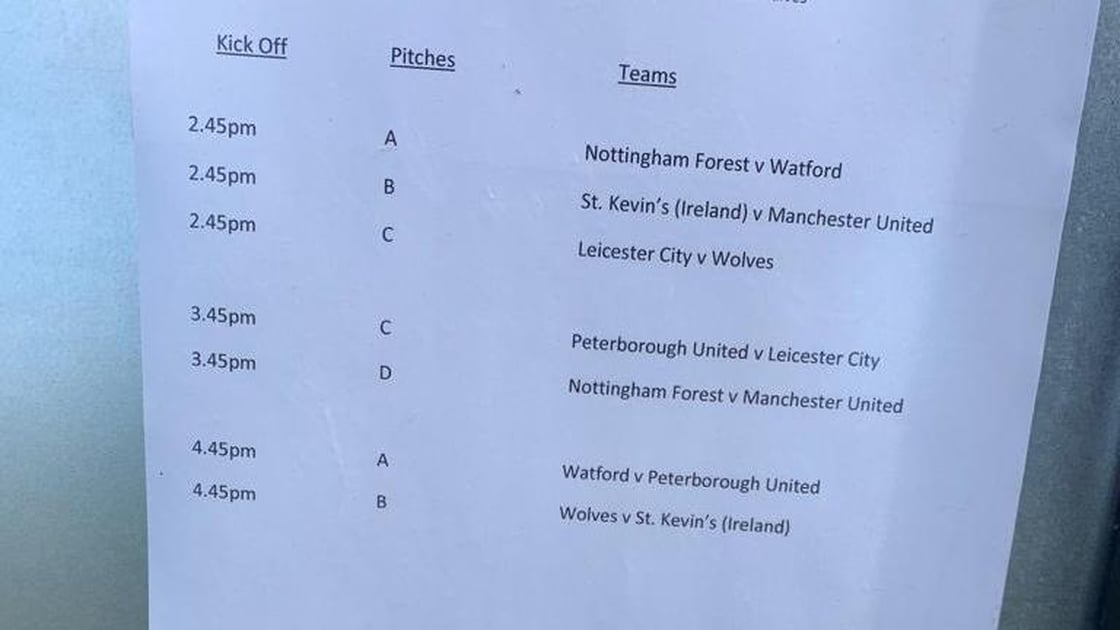 The silverware ranks highly in the club's trophy cabinet, and while winning and losing is not the be-all and end-all at that age, their attack-minded approach was handsomely rewarded.
"From Under-8s to Under-12s we never took a goal kick long. Every team knows we play out. We have conceded so many goals from just getting used to playing out from the back."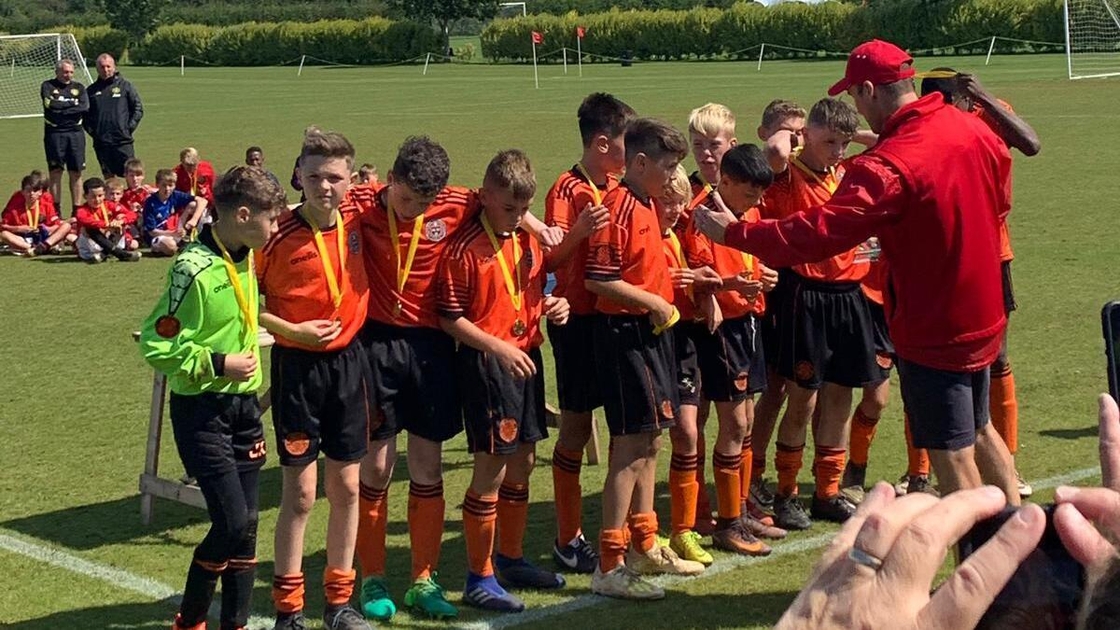 Man United, who boast around 180 players in their academy, said they view the tournament "as a great development opportunity and a well-organised event".

Watford chiefs took down the names of half a dozen Irish players, while Man City and Aston Villa also had the notebooks out.
A year later, the same team travelled to Spain for another international tournament.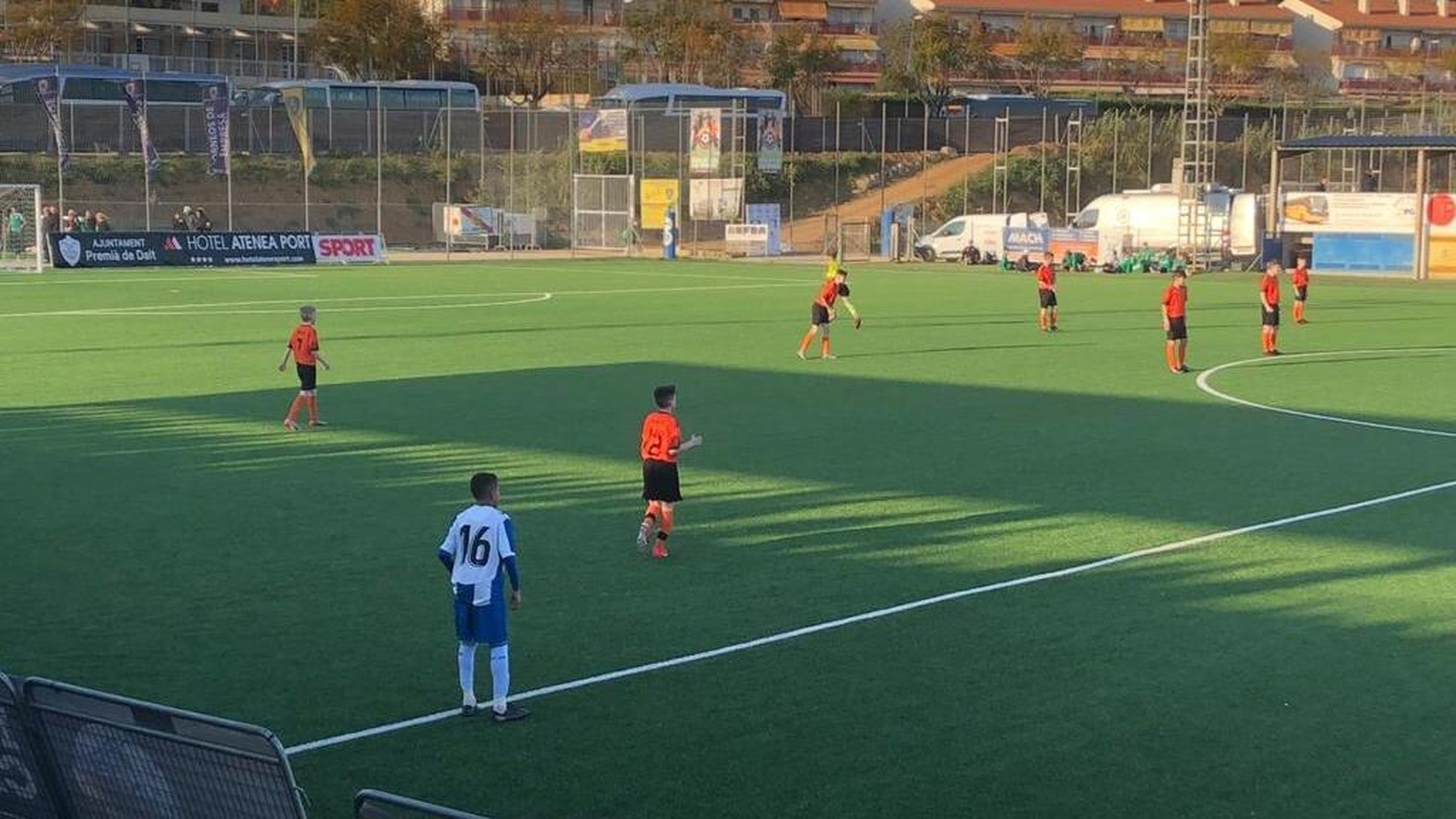 More accustomed to teams sitting in and playing to avoid defeat, the players had to think on their feet and figure out how to play against opposition happy to let the Irish team have the ball in their own half.
"With Spanish teams, three passes and they can take out eight of your players. If your front two and midfield are all pressing, they just cut through you. It's unbelievable. It's why a lot of Spanish teams don't press at all," says Bassett, whose team lost to Espanyol in the group stages, who themselves were beaten by Valencia in the final.
"It was great for the players. For a change, we were the team with only 30% possession."
In years gone by, this particular group would progress through the ranks, with UK scouts potentially cherry-picking the prize assets.
Brexit means the pathway has however changed significantly and the route for elite younger players has been brought in line with many European countries.
Given the struggles at senior international level and a greater focus on emerging talent, what is the future of grassroots football? What structures are in place for League of Ireland (LOI) clubs? What is the FAI's measure of success for academy football?
Established by the FAI in 1934 to run youth football up to Under-16 level, the SFAI (Schoolboys Football Association of Ireland) caters for around 100,000 players from more than 1,000 clubs across 32 leagues, with the Dublin District Schoolboy League (DDSL) perhaps the most recognisable.
Irish football has always waved off its emerging schoolboy talent, with English clubs predominantly happy to cross Irish palms with silver for the pleasure. That money was then put back into grassroots to improve coaching and facilities.
Described by some, uncharitably perhaps, as little more than a meat market, this method has seen fewer and fewer players emerge and establish themselves in the Premier League in recent years. There are many factors behind this – too many to discuss here – but chief among them is the globalised nature of the Premier League, which has seen Irish players struggle to compete for places in English academies.
"Some high-potential players, before the academy system came in, were playing in teams that were often winning comfortably," one coach told RTÉ Sport. "They were not being tested properly and often not deemed good enough in Premier League set-ups."
The academy spoken of is the National League Academy, established in 2011 with an Under-19s league for LOI clubs.
After years of talks, reports and criticisms, a decision was made to revamp the Irish model.
Having led underage Ireland teams to European silverware, Brian Kerr, then Republic of Ireland manager in 2003, described "the deficiencies in current methods of player development and the lack of structured, clear programmes or pathways for young players".
In 2011, a widely respected European official said he'd "never seen a football structure as crazy" as in this country. The absence of an academy system for the top domestic teams was at odds with best practice in Europe.
It was what Wim Koevermans was at pains to highlight when he was appointed FAI High Performance Director more than a decade ago.
His successor Ruud Dokter was singing from the same hymn sheet from his first day in the role.
"I'm here because I've come from a country (the Netherlands) with a big history in youth development," he said. "I'm not here to copy that system, but I'm here to instil some principles of development, which are all over the world the same.
"You need to have a pyramid structure, one way or another."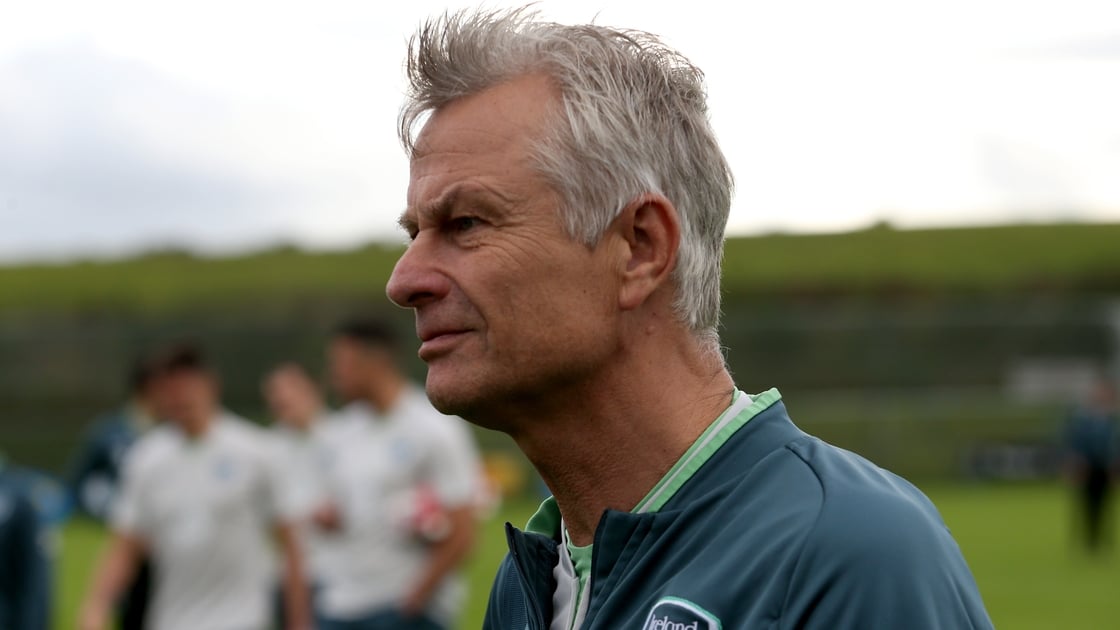 In 2011, it started with Under-19s. Now there are six underage national leagues to help the player pathway: Under-13s (this year the Under-14 grade has been created for players that missed out due to Covid-19 restrictions), 15s, 17s and 19s for boys, while a second girls league (Under-19s) has been added alongside Under-17s.
"In all honesty, it should have happened before now," says St Patrick's Athletic Director of Football Ger O'Brien. "We were probably one of the only top leagues around Europe where the top clubs were not running academies for the so-called best players at any given age group.
"It's not a slight on the schoolboys clubs, who have done a fantastic job, but the onus has shifted onto LOI and the landscape has changed."
That landscape change cannot be underestimated. With the absence of League of Ireland academies, the country's brightest stars predominantly shone brightest in the DDSL hotbed; a report in 2015 highlighted that six Dublin schoolboy clubs had provided 50 out of the 146 players that have represented Ireland at senior level over the previous 20 years.
Now we have the National League, and to be honest, it is nowhere near where we were
Not surprisingly, the shift to a LOI focus has not been well received at grassroots level, with many of their members feeling the rug was pulled out from under their feet, with player development passed over to some clubs with little experience, and in many cases, struggling for adequate resources.
"You will always have schoolboy resistance because they will feel they are losing some of the power they have," one FAI source told RTÉ Sport.
Brendan Renwick, SFAI Provincial Co-ordinator, believes the creation of Under-15 and Under-13 National Leagues is "ludicrous" and fears the new pathway will sound the death knell for schoolboy football at the top end.
"They are diminishing us as an organisation," he says. "The Kennedy Cup was the be-all and end-all because a lot of our international players played in it. It was a very good competition with 32 leagues involved. Now we have the National League, and to be honest, it is nowhere near where we were.
"The organisation of the schoolboys league was much better, and ex-players will tell you that."
Experienced coach Greg Yelverton, who looks after the Cork City Under-14s, acknowledges the concerns over competitive football in early teens
"I understand some people are of the opinion Under-13 is too young. I believe, however, that it is good practice within Ireland's part-time academy structure.
"You look at the UK and big league academies, they are signing players at nine and 10 years old, so that's another discussion that is needed on early specialisation, a topic which I think needs to be researched more."
O'Brien has sympathy for those operating at grassroots.
"Schoolboy clubs got a raw deal at times. It was pressed upon them that this was the way things were going to happen and they had no say in it, but 100% LOI clubs should have been doing this before now."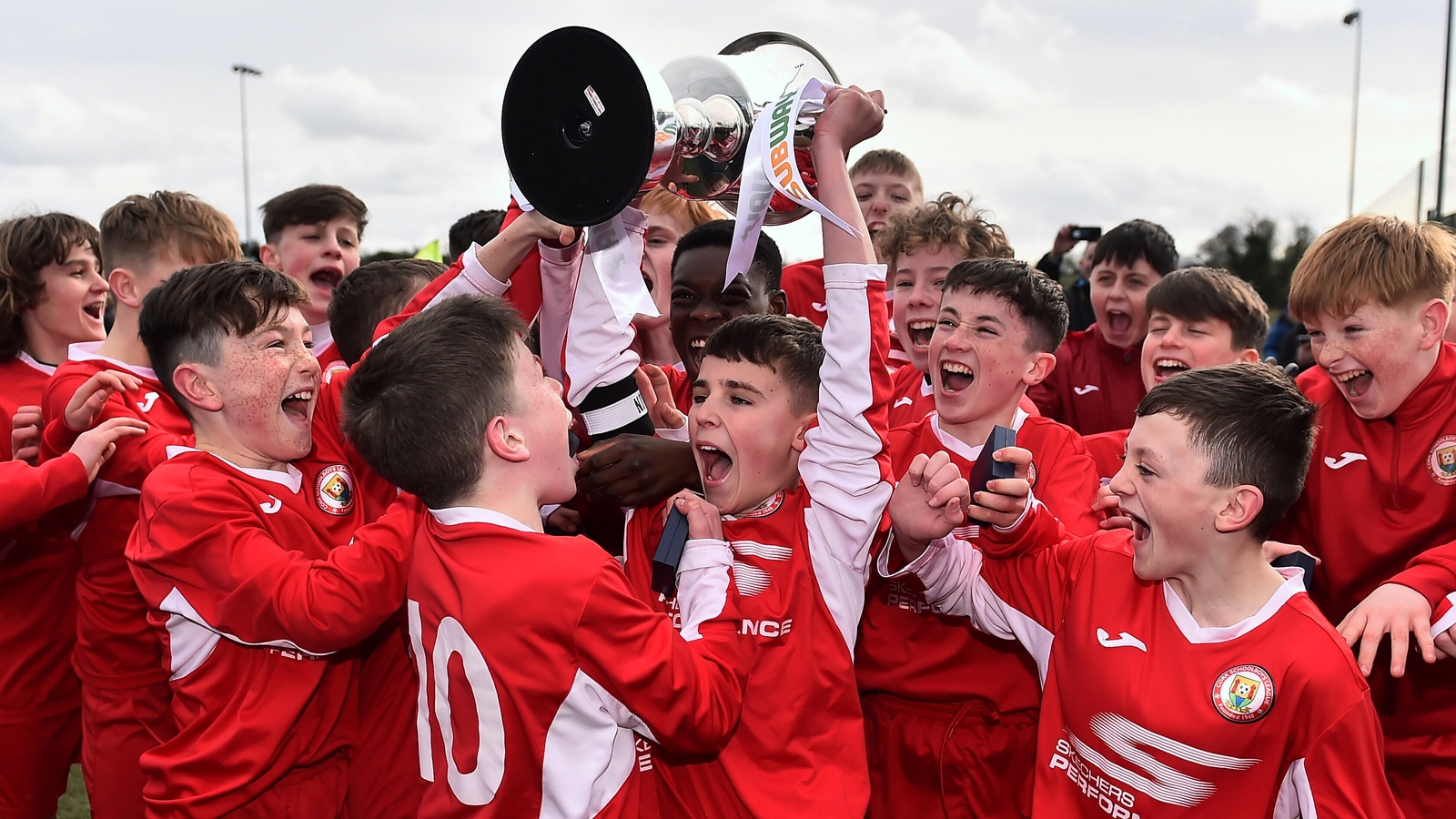 Tension between the FAI and grassroots is hardly a new development. In 2009 the FAI commissioned a review of underage football and produced 51 guidelines on strategies to improve coaching, parental education and discipline, facility development and sporting initiatives.
The SFAI rejected 44 of these.
"They don't work," says Renwick. "They have them playing on wrong-sized pitches, in wrong-sized goals."
Calendar year football and forcing players at formative ages to turn away from other sports, quite often GAA, is further fuel to their displeasure.
Renwick is among the dissenters who have questioned whether LOI clubs have the financial clout and know-how required to successfully implement functioning and high performing academies.
"I would agree with that concern," says O'Brien. "LOI needs to get their facilities right. We need to own our own facilities. There is no doubt that some clubs will struggle with training and coaches."
One Leinster-based schoolboys coach admits the academy structure will "definitely" have a positive impact on raising standards around the country, but says that football has never been treated as an industry to help develop players in the manner of other nations.
"That money isn't there."
Earlier this week, long-serving FAI Player Development Coach Harry McCue told the Cawley's Call podcast that he would prefer to see a national academy rather than league, given the resources of the LOI clubs.
That is the route that Luxembourg went down a decade ago. With a population hovering around 600,000, an amateur domestic league and a national team making no headway in the lower echelons, they decided to channel their energies into a central academy to ensure that the departing players were in the best possible position to succeed in various European leagues.
They have risen more than 100 places in the world rankings in that time and of the side that started in the recent 1-0 win in Dublin, seven came through the academy.
The discussion often returns quickly to facilities, and more to the point, the lack of them in this country.
"It is one of the biggest issues we have going forward," says SSE Airtricity League Director Mark Scanlon. "The vast majority of our clubs would struggle with training and match facilities to the standards we would see across Europe."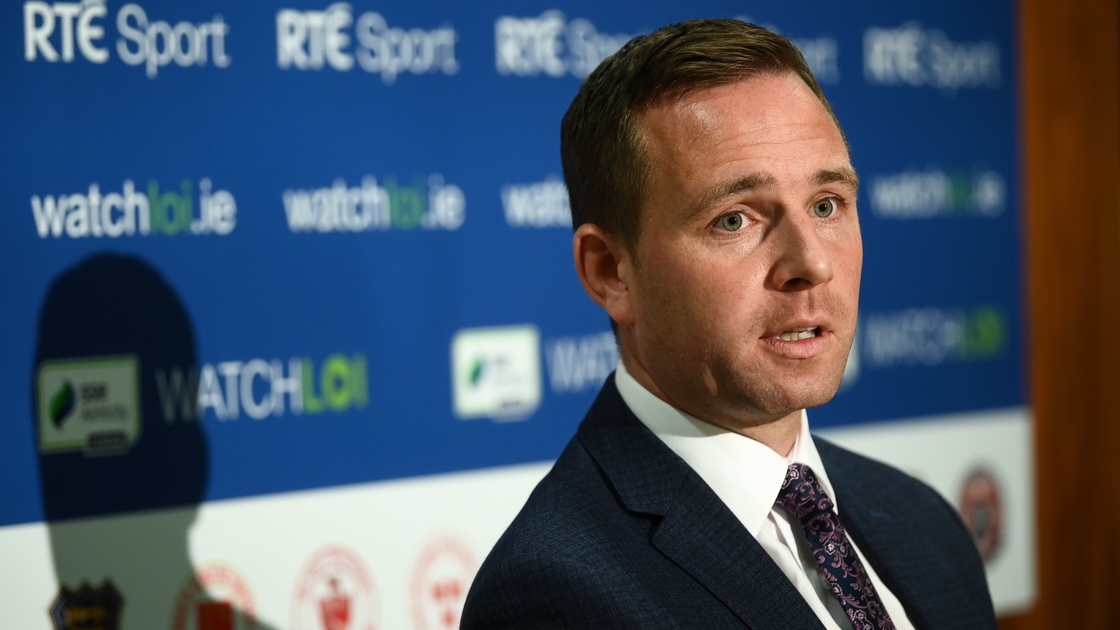 As if the perilous financial situation of an association some €70m in debt and a global pandemic wasn't enough for a situation that has been neglected for so long, Brexit adds another layer of complexity.
Under the new rules, Irish players under 18 will be unable to join English teams, and that means some high-potential players, who would ordinarily leave the country at 16 or 17, need to be catered for here instead.
O'Brien contends that failure to provide the right coaching could result in the very real possibility that some of the best talents could grow disillusioned and fail to fulfil their potential.
"We need to make things better here. You just can't sit back and blame the FAI and blame investment; we all know we need more investment at underage level.
"We need to be able to do as much as we can for them here, on what is a shoestring budget. Without funding, I'd worry for our elite players down the line."
Earlier this year, FAI CEO Jonathan Hill said Brexit could prove to be an "ongoing catalyst" for elite player pathways.
Developing stronger links between grassroots and LOI clubs is an ongoing process, working better in some areas than others.
In order to compete in the National League, St Kevin's Boys have a formal relationship with Bohemians that begins at Under-13s level. When Evan Ferguson signed for Brighton earlier this year, the income from the move was split between Kevin's, where he spent his formative years, and Bohs, who gave the then 14-year-old his senior debut in 2019.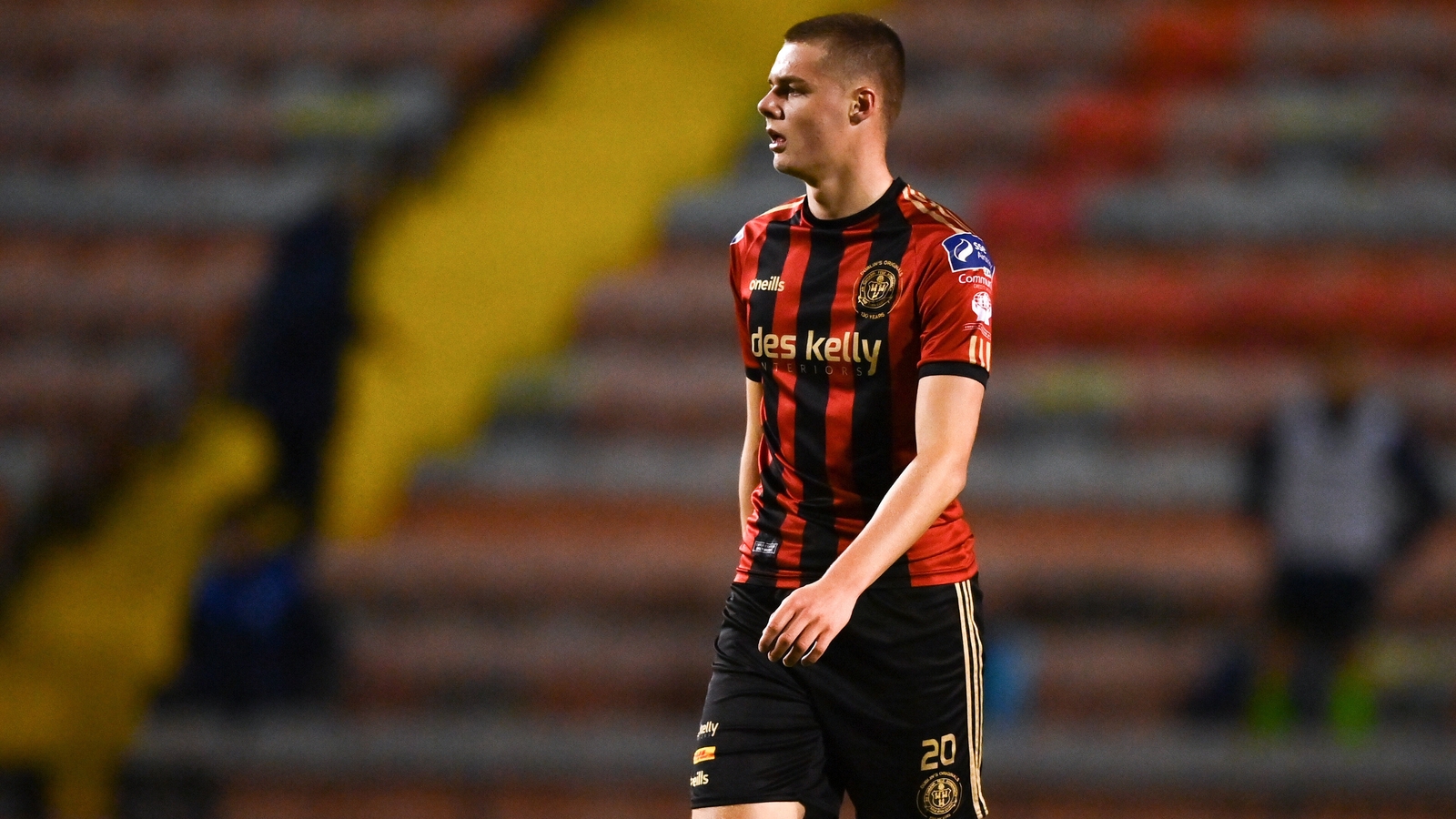 "We need a joined-up approach, and have grassroots feeding into academies, so there is a seamless flow," says Yelverton.
"Player development is very regionalised and Dublin is different to the rest of the country. The pathways the FAI have put in place benefit some regions more than others. Dublin would be very competitive, but when you go across the country, where the leagues aren't as big, it can be a different story.
"Cork is a big area, but there are only two national league teams, so you have a lot of players playing at grassroots schoolboy leagues and there are competitive games."
Yelverton acknowledges that those at grassroots may well feel hard done by, but thinks that in a truly player-first approach, the academy system is the way forward.
What the LOI clubs can offer young players will vary.
Every St Pat's underage team has a head, assistant and third coach, plus a goalkeeping coach. There are three S&C coaches and three physios. O'Brien says professional structures are being put in place gradually, but stresses a rising tide will lift all boats.
"With Irish football at a crossroads, it can't be an individual approach. We need to all do it together. It can't be a solo run by Pat's, or Bohs, or Cork. We have to pull everyone along. We need a successful brand with thriving academies. If clubs are struggling, they need to be helped.
"It's the only way we will have a successful national league and successful international teams."
Who are we developing in the last few years?
Many in the SFAI would disagree and Renwick is adamant the previous system simply wasn't broken.

"You certainly can't make the argument that we are developing more players because of our Under-13 and Under-15 National League. Who are we developing in the last few years?"
Of course a look back at the heady days in Irish football would indicate that the 'granny rule' was as much of a driving force in the success of the national team as the success of our players in the English top-flight.
Regardless, the academy system is here now, but what does it mean for schoolboy leagues? Is the future as bleak as some are predicting?
"Schoolboy clubs do a lot more than produce internationals," Scanlon says. "They are a hub in their local community. It's not that LOI clubs are coming in and taking over in these areas, we certainly want the link to be created with the LOI and schoolboy clubs, but we also want schoolboy clubs to thrive in terms of participation numbers and competing in their competitions.
"The football landscape is much bigger than LOI and schoolboy leagues. The vast, vast majority of people that play football will play in a schoolboy league and not play in national league structures. It's getting the balance right from our point of view to make sure we are supporting and assisting all levels of the game."
O'Brien echoes that sentiment and insists that schoolboy clubs must dine at the top table if Irish football is to fulfil its potential.
"With decades of experience behind them, we need to bring these clubs on this new journey with us and for them not to be forgotten about. We need to help them and work with them, build relationships and align their needs with ours.

"On a given weekend, there are thousands of little kids starting out in academies up and down the country and that alone deserves huge respect by the FAI and recognition that these clubs should still have a massive part to play in developing Irish footballers."
In February, Will Clarke took up the newly-created post as LOI Academy Coordinator, liaising with clubs about improving underage structures.

The FAI insists it is a "constantly evolving process", and will undertake their own research to evaluate what is working, and more importantly, what isn't.
The clock is ticking for Irish football.