Perhaps it was fitting that on St Patrick's Day, Claire O'Riordan found the net for her club MSV Duisburg in the German Frauen-Bundesliga. Duisburg, not for the first time, are in a scrap to stay in the top flight. O'Riordan is taking on an added responsibility in helping her club avoid the dreaded drop.
The 26-year-old has been speaking to the media ahead of two friendlies against Denmark and Belgium that await the Republic of Ireland. She is part of Vera Pauw's squad for those games, stepping stones on the way towards the World Cup 2023 qualifiers that will begin later this year. 
O'Riordan, a native of Newcastle West, Co Limerick, was a late convert to soccer. Her teenage years were spent mainly on the GAA fields, before studying in IT Carlow opened the door to a career with Wexford Youths. Three league titles and and FAI Cup followed. And then the move to Germany in 2018.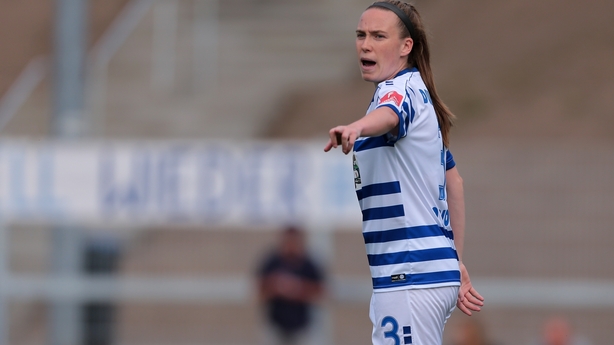 And while O'Riordan has been seen mainly marshalling the heart of the defence for both club and country, she recently has pushed forward to help Duisburg, a throwback to her days up top for Wexford Youths. 
"I did need to be refreshed all right," she quipped when referencing the switch.
"I went over to Germany and had to learn the new role of centre-back. With the way our season has gone and the liminted number of players we have, the coach has put me up top. I've enjoyed it and liked the way I have been able to go back there and do something for the team. It was a real pinnacle in my career to play on St Patrick's Day and score a goal that was vital against another relegation-threatened team (Sand). 
"I don't know what's going to happen after the international break. In our last game against Frankfurt, I went back to being a centre-back again because of the system we were playing. Thankfully we kept a clean sheet in that game. 
"I'm just glad I can bring that versatility to my game."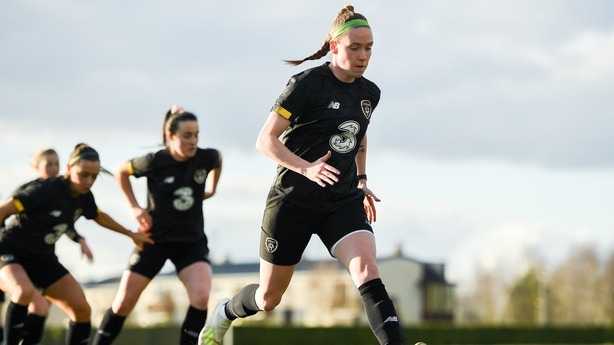 O'Riordan has yet to start an international for Vera Pauw, but is hopeful that she'll get some minutes in the upcoming friendlies.
"I think Vera will get as many minutes into as many players as she can because we have the opportunity now to play friendlies that we didn't have before when she was coach.
"To get everyone working and everyone an opportunity to show what they can do in an international fixture is important."
The 2023 World Cup will take place in Australia/New Zealand, with the numbers at the finals increased to 32. It's a tournament that O'Riordan would love to qualify for. 
"We don't know as of yet what our qualifying group will be, but it definitely is something to look forward to. The fact that more teams will be there is testament to the work done in the women's game.
"The World Cup is such a magnificent event and to say that you played in a World Cup is an amazing achievement in itself. It will take hard work to get there, but our group are up for the challenge. 
"Heading off to New Zealand and Australia would be amazing. Part of the world not many people get to see over this side get to see."    
 
Watch the Republic of Ireland's friendlies v Denmark (Thursday 6.30pm) and Belgium (Sunday 6.30pm) live on the RTÉ Player.