Sligo manager Liam Buckley declared himself pleased with his side's unbeaten start to the season after a hard-fought 1-0 win in Longford, but stressed that he needs to see his team playing better sooner rather than later.
"I'm pleased with the amount of points we have. It's great, we're unbeaten in three games," the former St Patrick's Athletic gaffer told RTÉ Sport.
"That said, our general play has to be far better. We have too many good players to not be playing as well as I can see us playing in my head.
"I do see us getting better, but we just need that happening sooner rather than later."
A less-than-ideal playing surface may not have helped matters, with Buckley of the opinion that the pitch was a hindrance to both sides.
"Look, the pitch hasn't helped - I'll be straight - for both teams," Buckley reckoned. 
"The ball is bobbling all over the place. When you're trying to get it in to people's feet, it's difficult. So,we had to change up our game plan a little bit, which is not what we're about here. 
"A great three points," he said. "The performance, from both teams, was compromised a little bit by the pitch. But a great three points from where we're at."
"It was important, third game into the season, to get a win up here is great.  
A Garry Buckley goal was enough for @sligorovers to beat @LongfordTownFC and go top of the @SSEAirtricityLg Premier Division #rtesoccer #LeagueOfIreland pic.twitter.com/GNzo2R8ltk

— RTÉ Soccer (@RTEsoccer) April 2, 2021
Sligo's start to the season represents a distinct improvement from this time last season when the Bit O' Red were propping up the table.
"I'm pleased with the amount of points we have. It's great, we're unbeaten in three games," Buckley said. 
"We need to be a bit more creative... we are in transition, we've a few new players, we need to be trying to pick up some points - which we're doing.
"I'm just pleased for the group," the twice-capped manager said of his early-season table toppers. 
"While we are getting better, we've got a nice tally of points. To see us up at the top of the table... last year we were bottom for four or five months. But look, we're only three games in unfortunately!"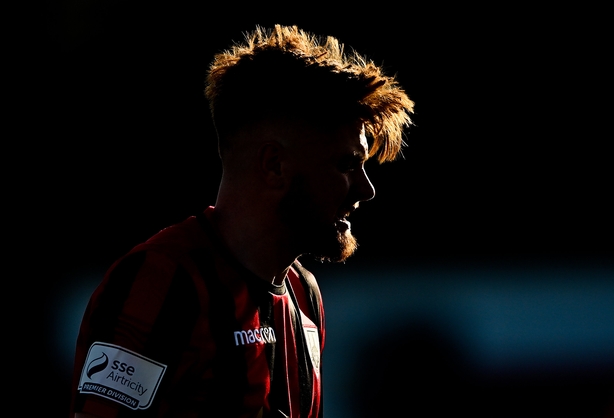 For his part, Longford manager Daire Doyle felt his side left a point behind at Bishopsgate - despite another spirited showing.
"I think we showed that we can compete and we belong at this level," Doyle said. "I feel it was a game that we deserved to get something out of and we didn't. 
"The first half was a bit scrappy to be fair - but we're disappointed because we feel we controlled large parts of the second half. We possibly should've tested the keeper more and I felt one or two decisions should've went our way but didn't. 
"What we can take out of the game is another strong performance, that's three in a row now that we can take into our next game. We need to be at it every single week to give ourselves any chance. 
"A game of very few chances for both sides... it was a bit of a battle out there today but I thought we competed very well."
"I'm disappointed that we've conceded a goal in that manner [from a corner] but that's going to happen at this level, teams are threats from set-pieces, you just have to learn to deal with it.
Doyle's side were a lot of punters' preseason tip for a relegation scrap, but the manager is adamant that any points taken from his side this term will be earned the hard way.
"I've a fantastic group in there," he said. "The players are great, they're together, they know what's expected of them every week and you'll get that from them evey week. No-one will get an easy game off us - that's a given."