The question was bound to present itself at the pre-match press conference, but unlike St Peter this Easter week, Stephen Kenny only had to deny it twice.
Such probing is a rare occurrence this early in a campaign, but when the boss has gone on a nine-game winless run since taking over the role as national team manager, in such circumstances Kenny would have known that it was coming.
Although, by the responses, you might imagine that he did not prepare a scripted answer.
"It depends on your grasp of mathematics, but anything is possible," said Kenny, eventually, there was a long, long pause before that gem emerged from the manager's mouth.
"It's important that we win the game. We want to win the game. 'Must win'. What is that? Is it an adjective?" he pondered, again with just the requisite amount of dead air.
A school-day mantra revisited, perhaps, as we were always told that there was no such thing as a stupid question, yet it appeared that the manager was offering a certain amount of disdain in response.
Luxembourg at home, just days after losing your opening match to the second seeds, and with a double-header against Portugal to negotiate, perhaps the word that manager was looking for was rhetorical.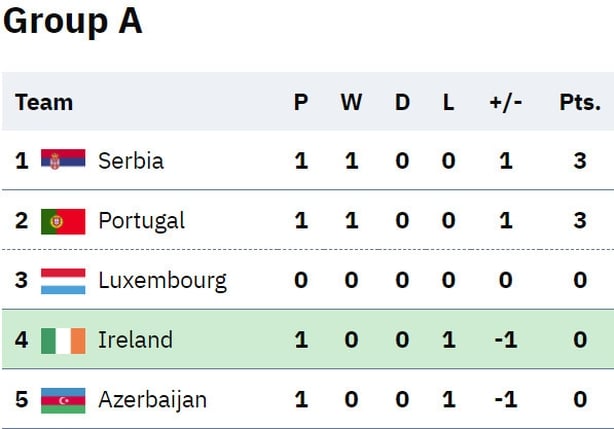 With just one team to qualify automatically, and a play-off route for the group's second-place finisher, of course Ireland's home clash against Luxembourg is a must-win encounter, if Kenny's side want to stay any way competitive in the group.
And the same will be said for Luxembourg away, Azerbaijan home and away, and most likely, the return fixture with Serbia at the Aviva Stadium, such is the quality of the top two seeded sides in the group.
But of course the question was loaded. Is it a must-win for Ireland to remain competitive or is it a must-win for the manager to maintain the confidence of the FAI board?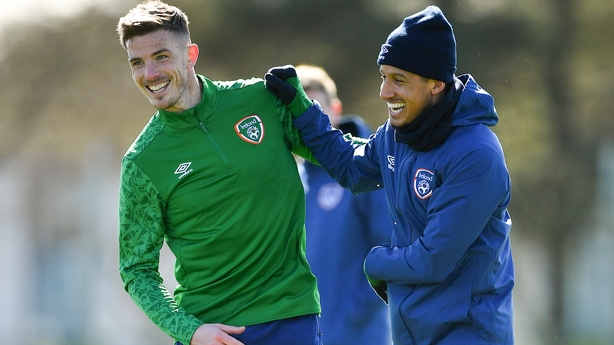 Such is the nature of football management, these are the speedbumps that those in the top position need to negotiate to maintain longevity in the job.
Kenny has seen it at first hand; his time at Shamrock Rovers and at Dunfermline were cut drastically short, while on the other side of the coin, he was afforded time to build a team from the ashes at Oriel Park and lead the club to unprecedented success.
The game against Luxembourg is a match Ireland need to win, it is a match that Ireland should win, and if the result is anything but a win, then serious questions will be asked about the current state of Irish football.
Kenny himself noted following the defeat in Belgrade that Serbia were a lot further along in their development, in which he meant that their players have been playing the game the right way for a lot longer that their Irish counterparts.
The Brian Kerr era in charge of Ireland's underage sides brought belief that Irish teams could compete with the best in Europe, while it was probably only since the arrival of Ruud Dokter as the FAI's high-performance director in 2013 that the development of the Irish players had any sort of structure.
Yet Dokter's reign began right in the middle of the Giovanni Trappatoni-Martin O'Neill decade of results-driven football, where the managers' main concerns rarely strayed from the focus of the senior team and the tournament that they were trying to qualify for.
And to their credit, they both managed to bring a team to the Euros, while Kenny's quest to reach the World Cup in 2022 is already being placed in the 'unlikely' category, although in the medium to long term, his relationship with Dokter could prove crucial.
But for tonight's game, as long as Kenny's side play the way that they showed they can play in Slovakia and for 80 minutes in Belgrade, the victory and the points should be assured, which will give the manager confidence and time to prepare for the next qualifier, which does not come around until 1 September, when Ireland travel to Portugal.
The manager has, remarkably, used 33 players to date in his nine matches in charge, and while he may or may not be making a statement by promoting so many young players through to the senior side, the starting XI on Wednesday night already shows that he is attempting to do things his own way.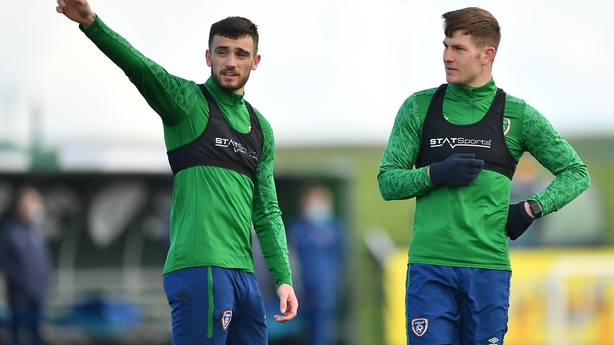 Dara O'Shea in for Shane Duffy, Jayson Molumby ahead of Jeff Hendrick, Seamus Coleman and Matt Doherty in the same team; these are decisions that fly in the face of his last two predecessors, as Mick McCarthy called time on the Coleman/Doherty dilemma 60-odd minutes into a Gibraltar gale, while Martin O'Neill was loathe to hand a cap to a youngster until they had, in his mind, earned their place in the squad.
Another real prospect, Jason Knight, did not feature in Serbia, although the manager is clearly a big fan and has watched him on a number of occasions for Derby County.
"Jason is a terrific young player," said Kenny. "Josh Cullen and Jayson Molumby got the nod but Jason was very close as well.
"We're very pleased with Jason's form with Derby County, I've got to see him quite a lot. He's been playing in a lot of different positions for Derby and we're very pleased with him."
But the most important of the young guns coming through may be teenage sensation Troy Parrott who was being tipped for superstardom last year while impressing for the Ireland Under-21s and coming through at Tottenham.
A move to Millwall and now on loan at Ipswich has dialled the hype down a touch as the 19-year-old Dubliner looks to make his way in the senior game, however, the injury to Aaron Connolly will now propel Parrott into some form of role in tonight's game.
The search goes on for the next Robbie Keane. And while the record goalscorer bagged some of the country's most vital during his impeccable Ireland career, he also had a habit of punishing teams that were there to be punished.
The Tallaght man's hat-trick in Dublin against Gibraltar in 2014 and two more in the return a year later, as Ireland put eleven past the Rock's finest, compared to four years later when a Keane-less Ireland scraped a solitary single away from home and barely bagged two in the home fixture.
The home and away with Luxembourg this year offers a similar challenge to this Irish team, and while it is way too early in his career to ask Keane's potential successor to step up in the big games against Serbia and Portugal, perhaps Parrott could make things a lot easier for his former Under-21 boss and hand Kenny the victory tonight, with a bit to spare.
Follow Republic of Ireland v Luxembourg via our live blog on RTÉ.ie/sport and RTÉ News app, watch live on RTÉ2 and the RTÉ Player or listen to commentary on RTÉ Radio 1 from 7pm.