If you want to play attacking football, according to former Belgium and Newcastle cult hero Philippe Albert, you need a player like Anderlecht and Ireland midfielder Josh Cullen in your side.
Albert should know. An attacking defender who won 41 caps for his country, he is perhaps most famous for scoring with an outrageous chip over Peter Schmeichel as Kevin Keegan's flamboyant Newcastle side crushed Manchester United 5-0 in 1996.
The former Anderlecht player is well placed to judge how Cullen has got on since moving to his old club too, given that he's now one of the top pundits on Belgian TV.
Cullen joined the record Belgian champions from West Ham just before the summer transfer window shut on 5 October, and has become a regular in Vincent Kompany's team ahead of Ireland's opening 2022 FIFA World Cup qualifier against Serbia on Wednesday.
As Albert explains though, the context was difficult. Anderlecht failed to qualify for European competition for the first time in 55 years two years ago, and they then finished eighth in 2019/20 when the season was cut short due to the coronavirus pandemic.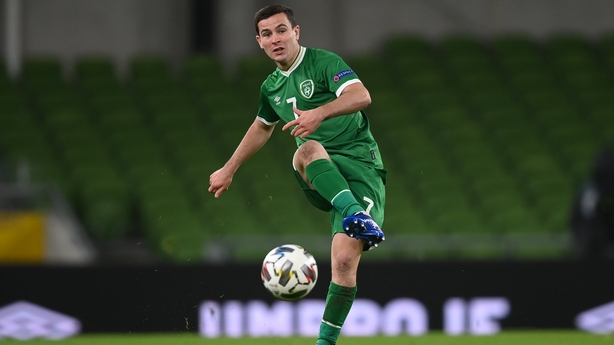 Cullen had just recovered from a Covid-19 infection when he made the switch to Belgium, arriving at a club with significant financial problems and in a squad getting a major overhaul.
"At the start it was quite difficult and gradually it's got better," Albert told RTE Sport.
"I believe he's a very hard worker at training and he pays close attention to the advice that Kompany gives him. I think he's improved in that sense but he needs to play in a defensive role.
"He's definitely good enough for the Belgian league. He's proved it for three or four months. It was difficult at the start because he was in a team that wasn't functioning. Now he's taking on responsibility when he plays, and he's performing well."
Cullen made his debut in matchday nine, starting mostly in a holding midfield role in 15 of 22 league games since.
Former Manchester City captain Kompany has regularly praised the 24-year-old as a popular player who puts the team first. Through his humility, honesty, and positional sense, according to his club manager, he is proving a great example to the rest of the squad.
"If the team wins, it's because he did a lot of jobs that the other players weren't able to do," the four-time Premier League winner said of Cullen in January.
More recently, the former Belgium skipper said that it was remarkable that Anderlecht had managed to sign a quality player for such a small fee – reported to be €500,000.
"He strengthens everyone around him," Kompany said. "He gets through a phenomenal amount of work. With his mentality, he'll go further than a lot of people think."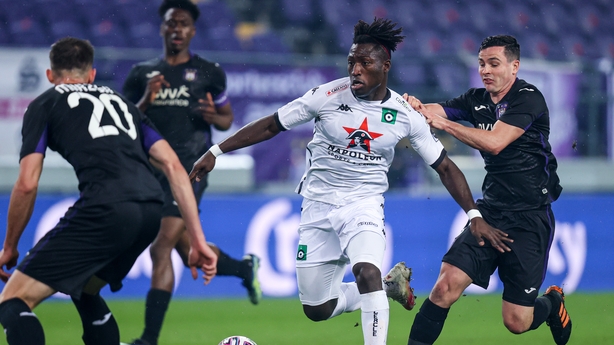 And it's not only the manager that Cullen has impressed of late.
"My favourite Anderlecht player on the current team is Josh Cullen," new club CEO Jos Donvil told La Dernière Heure last weekend.
"He's never disappointed me."
Kompany noted that because Cullen does a lot of dirty work in the background he's not necessarily going to win many man-of-the-match prizes.
With that in mind, it's easy to understand why the local press and supporters took a while to warm to a player that qualifies for Ireland through grandparents from Leitrim.
Anderlecht have been Belgian champions 34 times, and reached the semi-finals of the European Cup twice in the 1980s. They've featured in six European finals, winning the UEFA Cup once and the Cup Winners' Cup twice.
"In the past their style was based around the fact that all the players knew how to play good football," Albert said.
"It's not negative what I'm saying, but there are players who are in the team now that are not fit to play for a club like Anderlecht – in terms of their technique.
"In the past Anderlecht were a team that played an attacking style and scored 60 to 70 goals per season.
"They had the best players in the country and they could also recruit some of the best foreign players in the 1970s and 80s. Now it's a bit more difficult.
"At the moment Anderlecht are trying to reinvent themselves because they currently can no longer sign a player for more than four or five millions. That's incredible. We're talking about Anderlecht – the biggest club in Belgium.
"So in the situation that Kompany finds himself, he's obliged to work in the short-term with players who are on loan and who probably won't be there next season. It's a very difficult job.
"I don't mind Cullen because you need players like Cullen in a team that wants to play good football – a player who wins the ball back. But he needs to play in his preferred role. Vincent played him a bit higher a few times and that didn't do [Cullen] any favours. As a number six, he can play.
"At the start it was logical for the supporters [to be slow to warm to him]. They're used to seeing their team playing on the front foot and playing entertaining football. Now it's not the case, and there are a huge number of players who are passing through the club. The supporters were a bit disappointed at the start, but he arrived at a club that was lacking confidence so it wasn't easy for him either.
"Now though, he's among the three best players in every Anderlecht match. He's been able to adapt to his role and to the team. He's got a great understanding in midfield with [Albert] Sambi Lokonga, who's a future star."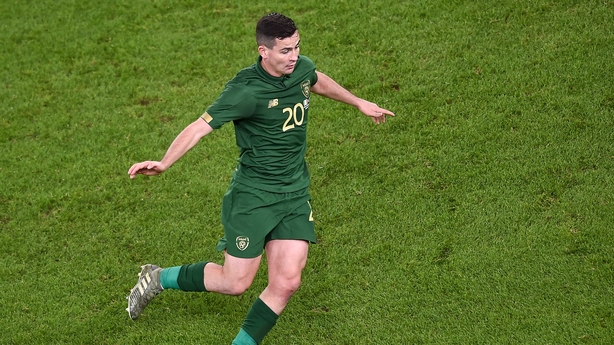 Albert says Cullen's job is made harder because Anderlecht are inconsistent in attack and are often involved in tight matches because they don't score too many goals. It all sounds similar to the Ireland team he has joined in Belgrade.
Kompany prefers his side playing the ball out from the back – just like Ireland boss Stephen Kenny – and Anderlecht lie fifth having lost just six of their 31 league matches, as well as last weekend's Belgian Cup semi-final.
Cullen plays alongside elegant Belgian Under-21 international Sambi Lokonga in central midfield, and has been credited with helping to improve a player who is tipped for a big move in the summer.
By moving to Belgium, he followed in the footsteps of Sligo Rovers boss Liam Buckley (KSV Waregem), ex-Ireland captain John O'Shea (Antwerp on loan) and former Bohemians and Wolves striker Dominic Foley (Gent and Cercle Brugge).
He's also been a big asset to 34-year-old Kompany in his second year in management.
"It wasn't easy at the start but over the course of a few weeks and months he started to gain more confidence in a more or less defensive role," Albert explained.
"A real No. 6 if you like, who wins the ball back.
"Kompany, as a result of suspensions and injuries, played him a bit higher up the pitch as an eight and it was a bit more difficult for him there because he doesn't have the attacking reflexes of a more attacking player to play in that position.
"But when he's playing a bit lower in front of the defence, winning the ball back, in that role he's quite good because he has that willingness and mentality to go and regain possession. He plays it simple."
When Cullen's signing was announced, Anderlecht sporting director Peter Verbeke highlighted the midfielder's grinta – grit and determination – as well as his intensity, winning mentality, and dedication.
Those attributes have been very useful to Anderlecht this year, and they could yet prove key to Ireland's World Cup chances as well.
Follow Serbia v Republic of Ireland via our live blog on RTÉ.ie/sport and RTÉ News app, watch live on RTÉ2 and the RTÉ Player or listen to commentary on RTÉ 2fm's Game On
Listen to the RTÉ Soccer podcast on Apple Podcasts, SoundCloud, Spotify or wherever you get your podcasts.
We need your consent to load this SoundCloud contentWe use SoundCloud to manage extra content that can set cookies on your device and collect data about your activity. Please review their details and accept them to load the content.Manage Preferences