Like many around the country at the moment, Áine O'Gorman is trying to concentrate on the positives.
The latest round of Covid-19 lockdowns since the New Year have been tough and the loosening of restrictions on 5 April is somewhat up in the air as case numbers remain stubbornly high.
The Republic of Ireland international works as a personal trainer, and with gyms still closed around the country her work has been moved online for the last 12 months, leading her to declare herself "Zoomed out at the moment".
Her club Peamount United enjoyed a stellar 2020 season, winning an SSE Airtricity Women's National League and FAI Women's Cup double. They begin the defence of their league title at Ferrycarrig Park against Wexford Youths on Saturday.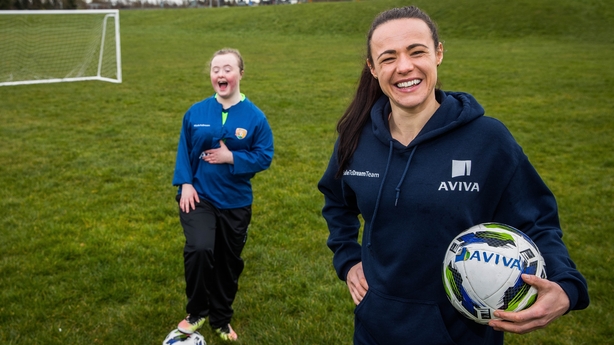 You get the sense that O'Gorman, who was helping to launch the Aviva Soccer Sisters Virtual Skills Hub, is looking forward to getting back onto the pitch more than ever.
"January was the toughest month for me," she admits.
"There was no football. It was dark and dreary as well and we didn't know where it was going. Hopefully there's light at the end of the tunnel.
"I think we're really looking forward to getting going. Pre-season has felt long enough and it's time to get down to business. There's only so much training and friendlies you can play so [I'm] looking forward to getting into the games with three points at the end of them.
"Away to Wexford is never an easy game. We're under no illusions this year that it's going to be any easier. I think it's going to be our toughest season to date to try and win the title three times in a row.
"Look, we just have to be on our game and I think it could be one of the most competitive seasons yet to date. Just looking forward to getting going, getting down to Ferrycarrig and seeing how it goes."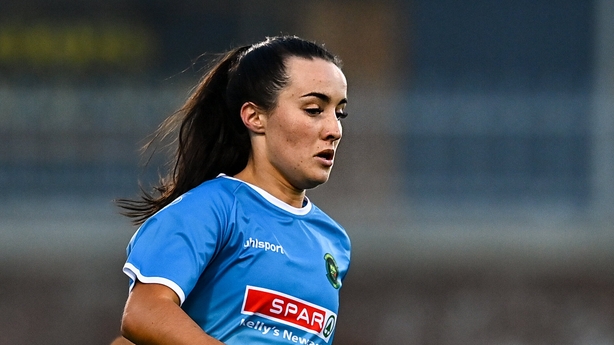 If there's one thing that might give confidence to the pretenders to Peamount's throne, it's the fact that more players have left the club in the off season than have arrived.
The defending champions have brought Becky Watkins and Della Doherty into their squad from their underage ranks, but they've also lost players including Niamh Farrelly (Glasgow City), Chloe Moloney (Galway), Niamh Barnes (DLR Waves), Naima Chemaou (Bohemain FC) and Sarah McKevitt (Cork City).
Despite this O'Gorman is confident that the squad, who are chasing a three league titles in a row, will still be the team to beat this time around.
"We still have a lot of strength in depth, and I think the manager James O'Callaghan will still have a bit of a headache picking the team, which is always a good complaint.
"It's hard to actually nail down our starting XI. Whoever is on the bench will be ready to come on and replace like for like as well. It's a great position to be in and I don't think that's been an issue at all.
"Obviously it's unfortunate when you lose players that are part of the squad and part of a winning team as well. Some of them have gone off to different clubs so we'll look forward to playing against them this year.
"It keeps it interesting, I suppose."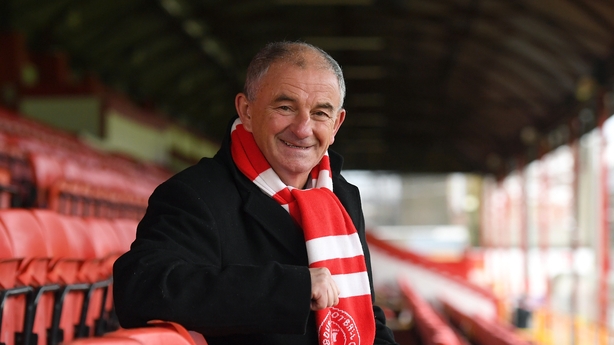 On who might challenge the club, Wicklow woman O'Gorman is clear about one thing – the title is staying in the capital, and she contends that the arrival of former national team manager Noel King, who also served as caretaker men's manager, is a boon for everyone in the competition.
"I think Shelbourne have obviously strengthened their squad up a little bit as well, got a new manager in of the calibre of Noel King.
"[It is] great – it's another big positive for the league to have someone of that calibre back in coaching and managing.
"DLR – a few of our players have gone over to them and they're gonna have strength in depth and they're gonna be a tough team to beat. They have good coaches over there, so they'll be tactically well set up as well."
While admitting to feeling that there is some "unfinished business" in the Champions League, after last year's heartbreaking penalty shootout defeat to Glasgow, O'Gorman is sticking to the tried and test mantra of "one game at a time."
Overall though the 2021 season holds much promise, with games set to be streamed live as part the of FAI's own LOI TV service. Airtricity have also come in as a title sponsor, something the league didn't have last year.
2020 saw a record nine clubs compete for the title and all are on board for the new season.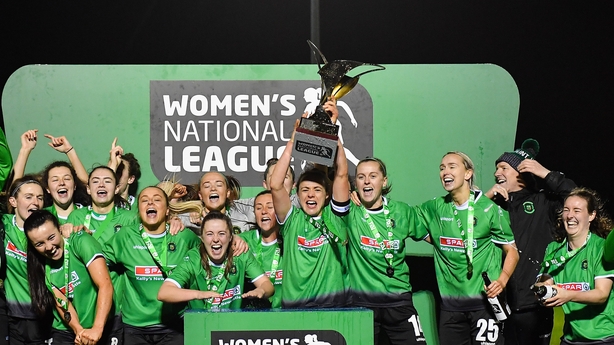 O'Gorman has seen the league change over the last decade but she is hopeful that this campaign can bring it on to a new level.
"This year is probably a landmark year, obviously with the sponsorship coming on board and I think the streaming is going to be great for the exposure of the game," she said.
"Hopefully it will create a really good interest around the game. Hopefully when crowds can finally get into the games, there'll be more fans at the games."
She qualifies that with an acknowledgement that players have to make the game attractive to watch.
"It has to come back to us as players, that we maintain a professional attitude and elite mindset, that we always want to get better and improve our standards at the club, and push each other to improve.
"We make sure we're preparing the way we can and that our games are competitive and attractive to watch as well. Hopefully with that then the set-ups and the clubs will become more professional, and then we can start looking at maybe players turning professional and becoming full-time.
"That would be the ultimate goal for me, that that environment can be provided in Ireland."