SSE Airtricity League director Mark Scanlon is "comfortable with the situation" at Dundalk where Shane Keegan is now first-team manager, replacing Filippo Giovagnoli who is stepping back to the position of coach.
Giovagnoli, who took over from Vinny Perth as head coach last August, does not hold the required UEFA Pro Licence, however, Keegan does have the necessary coaching qualifications, and filled in on the sideline for a number of games that Dundalk played in this season's Europa League.
Yet the County Louth club were fined €50,000 as a consequence of Giovagnoli 'shadow coaching' during that competition. FAI rules state that a Premier Division manager must be at least be enrolled in a Pro Licence course. The Italian is not yet enrolled in a course and will have to wait until next year to do one. 
So now Dundalk have sought to clearly demarcate their coaching structure in line with club licencing rules, with Keegan, who was previously opposition analyst at the club now in charge of first-team affairs, while Giovagnoli and assistant Giuseppe Rossi will both have the role as 'coach' and will not have an active role in the dugout.
Scanlon, speaking to the press on the day the 2021 SSE Airtricity League was launched, is happy that Dundalk are now adhering to proper coaching protocols that follow UEFA licencing criteria.
"With regard to coaching, UEFA has been strict on this for a number of years across European competitions and our own domestic licencing has those measures in place," he said.
"What we monitor on a weekly basis is the role of the manager on match days. Areas like, instructions given from the sideline and media duties; those areas need to be carried out by the manager. 
"We are comfortable with the situation at Dundalk. We will continue to monitor it and if a situation arises, as it did in UEFA competition last year, the issue will be dealt with. It's very clear as part of the licencing process. Dundalk are aware of it.
"All the clubs each year have to submit through the licensing process their mandated personnel. One of the key important roles is manager. Shane was submitted right from the start of Dundalk's process, so it's been quite clear to us for a period of time that Shane is obviously the manager."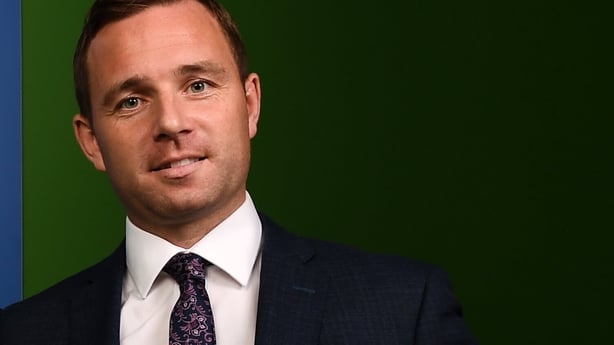 Scanlon went on to say that with a number of candidates undergoing their Pro Licence, the need for interim coaches coming in without the necessary qualifications should be less of an issue.
"There is a 60-day process by which a club can find somebody with the appropriate qualifications, so a coach can come in on an interim basis. After that time the appropriate qualifications need to be in place. 
"There might have been difficulty in the past as they were fewer Pro Licence mangers in the country, but our coach education department has done fantastic work over the last number of years in broadening out the base. 
"We now have a significant amount of Pro Licence coaches in the country. We are restricted to the amount of courses we can run; we can only start a course every two years.
"A number of coaches across the league are currently undergoing their licence. After that we'll have in excess of 100 pro-licences coaches across the country. It will be less of an issue then with more and more coaches completing their qualifications." 
Listen to the RTÉ Soccer podcast on Apple Podcasts, SoundCloud, Spotify or wherever you get your podcasts.
We need your consent to load this SoundCloud contentWe use SoundCloud to manage extra content that can set cookies on your device and collect data about your activity. Please review their details and accept them to load the content.Manage Preferences