Cristiano Ronaldo marked his 600th league appearance with his 20th Serie A goal of the season as Juventus beat Spezia 3-0 on Tuesday to move within three points of second-placed AC Milan.
The Portuguese guided in his side's third goal late on after Alvaro Morata and Federico Chiesa struck earlier in the second half to put Andrea Pirlo's side in a commanding position.
Ronaldo, who also hit the post with an effort in the first half, becomes the first player to score at least 20 goals in each of the last 12 seasons in Europe's top five leagues.
The win leaves Juve third with 49 points from 24 games behind Milan on 52 and leaders Inter with 56, both of whom are in action this week against Udinese and Parma respectively.
Elsewhere, Juventus' city rivals Torino failed to travel to Rome for their game with Lazio on Tuesday, with the hosts awarded victory after a 45-minute wait.
Regional authorities in Turin placed Torino under quarantine after eight of their players tested positive for the UK variant of Covid-19, but the Italian league refused to postpone the match.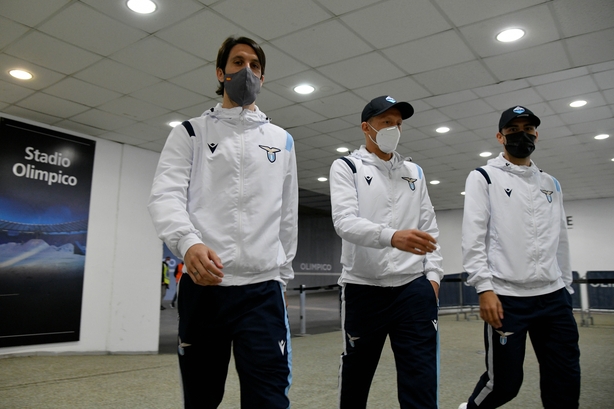 After a 45-minute wait following the scheduled 5.30pm GMT kick-off, Lazio players were informed by the referee that Torino were considered to have forfeited and that the match had been abandoned.
"The decision by the league to not postpone the Lazio-Torino game... speaks for itself," said Torino president Urbano Cairo, who accused the league of "ignoring reality".
"We're going to see what happens now. It's obvious we will appeal. We will take all possible recourse," he added.
The situation mirrors a previous episode when Napoli were hit with a wave of Covid in October and failed to travel for a league match at Juventus.
The league refused to cancel the fixture and awarded Juventus a 3-0 win, although the Italian Olympic Committee has since overruled this.
Conversely, a meeting between Juventus and Sassuolo was called off just a week ago for the very same reason.
Head of the Italian football federation Gabriele Gravina had earlier called on the league authorities to clarify their position.
"This is an act of God, there's no way they (Torino) can play, and the league needs to get their ideas straight," Gravina suggested.
"Imagine if a team decides to go ahead and break their quarantine order, it would be breaking the law," he said.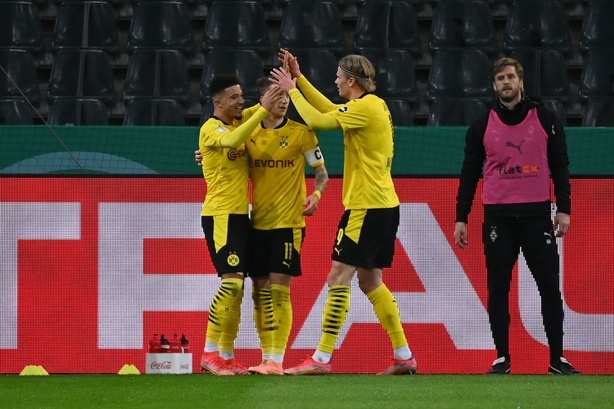 Meanwhile, Jadon Sancho finished a lightning-quick counter attack for Borussia Dortmund to secure a 1-0 win over Borussia Monchengladbach in the German Cup on Tuesday and book their spot in the semi-finals.
With Gladbach coach Marco Rose facing his future team after agreeing earlier this month to join Dortmund next season, Sancho piled more misery on their opponents, who have now lost the last four games in all competitions since Rose announced his decision.
After an early good chance for Marco Reus, Dortmund's Erling Haaland broke clear in the 36th minute and should have scored with only the Gladbach keeper to beat but the Norwegian fired wide.
The hosts put the ball in the net on the stoke of halftime but Marcus Thuram's effort was ruled out for offside after a VAR review.
Haaland also thought he had scored early in the second half only for the effort to be ruled out again by VAR.
There was nothing wrong with Sancho's goal, however, as he finished off a break that started from a Gladbach corner into the Dortmund box, with his shot going in off the post in the 66th minute.
Gladbach keeper Tobias Sippel then denied Haaland in the 83rd before Dortmund were reduced to 10 men after Mo Dahoud received a second booking in stoppage time.
The Ruhr valley club has bounced back after a recent bad run, having won their last four games in all competitions, including a 3-2 victory over Sevilla in their Champions League round of 16 first leg .
RB Leipzig take on VfL Wolfsburg on Wednesday while Rot-Weiss Essen play Holstein Kiel in the other quarter-finals.
The game between Jahn Regensburg and Werder Bremen was postponed after a number of Regensburg players tested positive for the coronavirus.