The saying in football to never return to your former club is not one goalkeeper Richard Brush pays heed to having earlier this month joined Sligo Rovers for the fourth time. 
The Birmingham-born netminder rejoined the Bit O' Red having first moved to the Showgrounds in 2006 from Nuneaton Borough. 
"Football brought me over, love kept me here," he tells Darren Frehill for RTÉ's Sunday Sport after eight years of marriage to wife Stacey. 
After four years and success in the FAI Cup and League Cup, Brush departed for Shamrock Rovers. 
Commuting from his base in the north-west, he landed a league title and was part of the first Irish side to reach a European competition group stage with two appearances in the Europa League group stage. 
He also conceded Harry Kane's first goal for Spurs when he found the net after coming off the bench in a 4-0 win for the Premier League side at Tallaght.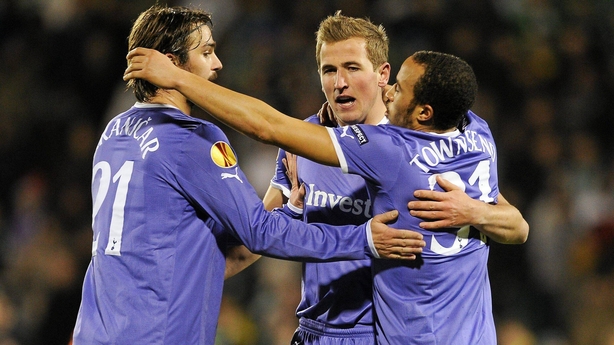 A first return to Sligo added another league title to the medal collection, but before the year was out, he was back with the Hoops. A third spell at the Showgrounds ended after two seasons in 2015, subsequently lining out for Finn Harps, Ballinamallard United and Cliftonville for three years. With a brief retirement thrown into the mix. 
Happy where he was, Brush was pleasantly surprised when Sligo sounded him out again. With two young keepers on their books – first choice Ed McGinty and Luke McNicholas on loan at Harps - experience was required and the call was answered. Not that he is resting on his laurels and happy to accept a role as back-up.
I'm not signing to sit on the bench and make up the numbers
"Ed has proved to be one of the best goalkeepers in the league. The ability he has, and attitude, he's looking great for such a young age.
"It's nice for me to think I can push him. I was number one at Cliftonville, so I'm not signing to sit on the bench and make up the numbers." 
He considers himself fortunate that working in residential care has meant "business as usual" in terms of employment, though the day service in which he assisted kids with intellectual disabilities has been shut during Covid. 
Not that lockdown isn't taking a toll.
"I don't want to sound negative, but at the minute there doesn't seem to be that kind of light we can look towards." 
After training during the week, a Sligo Rovers fan came up to him and welcomed him back to the Showgrounds. Instinctively, Brush put out his arm in acknowledgement.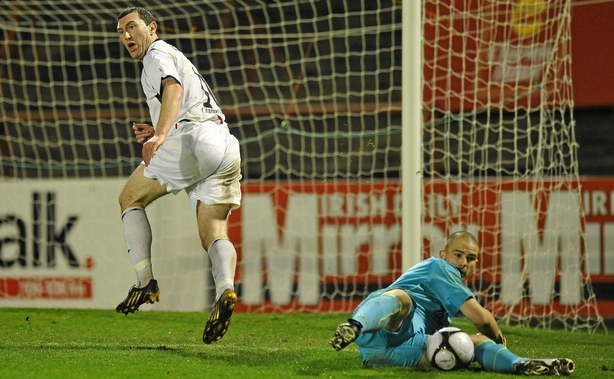 "Then I thought, 'what are you doing? It's silly things like that. Talking to someone without having to second guess, being able to shake hands, that's what you miss." 
Brush doesn't take anything in life for granted anymore, recalling the "scary" night in November 2018 that has put a different slant on life for him and his family. 
In front of the Sky Sports cameras on a Monday night, Cliftonville recorded a 3-1 win over Ards in the NIFL Premiership. 
Brush, two weeks short of his 34th birthday, felt good.
His mother text after watching the game on TV and he sat back into the car, ringing Stacey to let her know he'd be back a little after midnight. 
Shortly before arriving home to Sligo, as turned a corner at Manorhamilton, a "wooziness" come over him. The shot-stopper put it down to fatigue, rolled the window down and went to take a drink from his water bottle. The liquid ran down his chin. 
"It was very strange, so I decided to pull over," but was physically unable to push his left foot on the clutch as he went to change gear. Next he attempted to put the car into neutral, but couldn't lift his left arm.
Distressed but not overwhelmed, he shuddered to a stop and rang his wife. It was shortly before midnight and rang out, so he tried his boss Paul, who lived in Manorhamilton. Surprised at the late call, he listened as Brush explained he didn't know what was wrong, but was feeling unwell and pulled over on the road. Help would be arriving in 15 minutes. 
I was on the phone for 10 minutes, but it felt like a lifetime
While waiting, he looked in the mirror and saw his face, on his left side, "had completely dropped". 
"I knew then I was having a stroke".
He dialled 999, but by this point the speech was beginning to slur and communication was proving difficult on both sides. "I'm not sure how much of it they got. I was on to them for 10 minutes, but it felt like a lifetime".
With the mobile in right hand, he used his left to flash lights to flag down an oncoming car. 
"I was thinking, please, pull over." 
By now, the footballer was slumped in his seat. The stopped driver made a quick assessment and grabbing the phone, updated the paramedics on the other end. The ambulance, and his boss, soon arrived on the scene.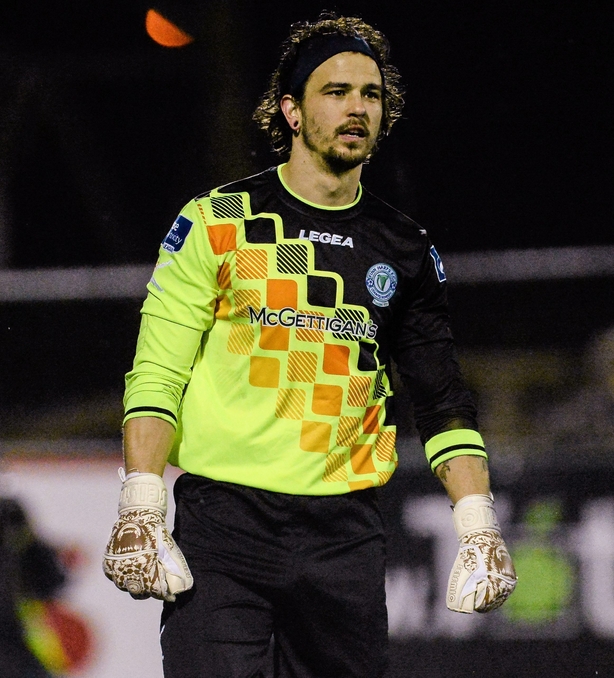 Rushed to hospital, he recalls a light-hearted moment in the middle of the panic when the female paramedic answered his wife's call.
"I remember her tone, who is this?". At the time he burst into tears, not knowing the severity of his situation. 
Tests were run in Sligo University Hospital, but there was no movement on his left side. It was determined there were no burst blood vessels, but there was a clot on the brain, stemming blood flow. 
Doctors explained that one course of action would be a drug that had to be taken within four hours to be effective. It still represented a risk; there was a 3% chance of a "detrimental effect". 
"My wife looked at it, and didn't know if she could take the chance. It was explained really well and we had time to speak about it. We went ahead with it." 
Quickly the doctors began looking for signs of movement. Nothing after 15 minutes, the same scenario after half an hour. 
It was scary, but fortunately I made a full recovery
Then, he felt something. It wasn't controlled, but it was movement none the less. 
"When my wife came back into the room I was waving it like mad." 
The following day he had full movement. 
Brush spent five days in hospital, and after two weeks of skimming his leg off the ground, he made a full recovery. So much so, he returned to the pitch after six weeks. A 5-1 thumping at the hands of Crusaders the day after Christmas doing nothing to dampen his festive spirit. 
Tests revealed two clots on the brain. "It was scary, but fortunately I made a full recovery." 
He still reflects on how his story played out. The "what ifs" are endless, but the driver who he flagged down was the difference he feels. 
"Even though Paul turned up five minutes later, having someone there as soon as possible was massive for me." 
The driver phoned the hospital the next morning to find out what happened, deflecting praise, insisting it was Brush that had done most of the work.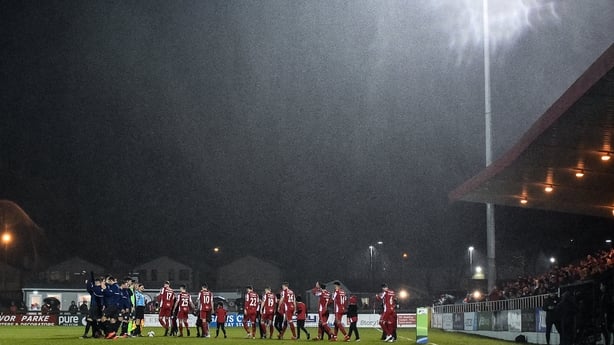 Now he's just hoping to get back playing football, but in front of the loyal Sligo supporters.
Last year they raised eyebrows with a surge that secured European football, but Brush would just like the opportunity to feel the Showgrounds roar again. 
"It will be great to welcome fans in again when it is safe to do so. It will be massive for the club."