New Liverpool signing Ozan Kabak is available for Sunday's visit of Manchester City after his international clearance came through.
The Turkey international joined on loan from Schalke but unlike fellow deadline-day arrival from Preston Ben Davies, he was not in the squad for Wednesday's defeat at home to Brighton because his paperwork had not been received.
He could, however, go straight into the team to face the Premier League leaders on Sunday.
"With our situation we will see who can play again, who can not play again and then we will see," said manager Jurgen Klopp.
"In an ideal world we'd have a few weeks to work on defensive things, especially on organisation.
"Ben and Ozan yesterday had an analysis meeting where they got shown all the stuff we do usually, like a 'centre-half movie'.
"Today proper session, tomorrow proper session and then we will see." 
Klopp hopes to have goalkeeper Alisson Becker, Sadio Mane and Fabinho available for the City game after all missed recent matches. Ireland's Caoimhin Kelleher deputised for Alisson in Wednesday's defeat to Brighton.
"Ali feels much better, good enough to have an individual session today and Sadio and Fab will be in parts of team training today," he added. 
Klopp also felt his side should have been given special dispensation to fly to Germany for their Champions League last-16 first-leg tie with RB Leipzig.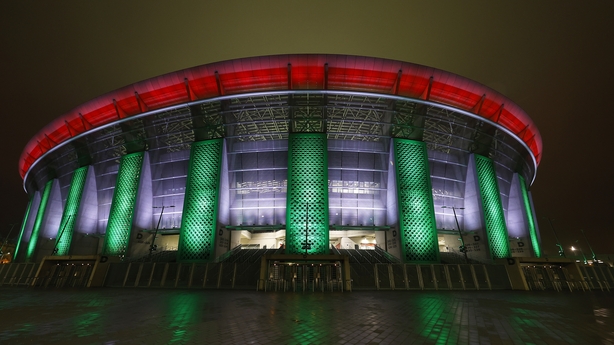 The German authorities has banned most travellers from countries, including the UK, hit hard by new variants of Covid-19 and they have stressed the match does not meet the requirements for an exception.
Discussions on finding a solution appear to be centred on playing Leipzig's 'home' game at a neutral venue, possibly Hungary's Puskas Arena in Budapest, and they have until Monday to present a solution to UEFA.
"With all the stuff we do I think it would have been absolutely reasonable to make an exception, but I don't know exactly who decided it in the German government but they said 'so far not possible'," said the Liverpool manager.
"But maybe it is good to see for German people who are not in the subject, we are not infected. We have the same problems like you have.
"We know there is another strain but we are really in a bubble and we could play at Leipzig without spreading the virus. Let's just say that once. But it is like it always was, the rules are rules and we will accept them so I don't know where we will play."