Jamie McGrath says there's a great buzz around St Mirren after they earned a first league win over Celtic at Parkhead in 31 years at the weekend.
First-half goals from Kristian Dennis and IlKay Durmus were enough to see the Paisley club triumph at the home of the champions and pile more pressure on Hoops manager Neil Lennon.
Speaking on RTÉ's Game On, Meath man McGrath said it was an occasion to savour.
"We're still on a high," he admitted. "To go to Celtic Park and take all three points is something the club hasn't done in a very long time.
"It was a great weekend. Quick turnaround, we've a busy schedule ahead. We've to get our heads fixed for Hibs tomorrow.
"We couldn't really enjoy it as much as we wanted but it was an amazing day.
"They've top international players all over the pitch. They're full of quality and they can hurt you - it only takes a second for them to do that so you have to be switched on at all times.
"We knew it was maybe a good time to catch Celtic. They haven't been playing at what they've been capable of doing for the last few years.
"We had belief. We went in and matched them up, man for man. We got the result that we probably didn't believe we would get, but it was some day."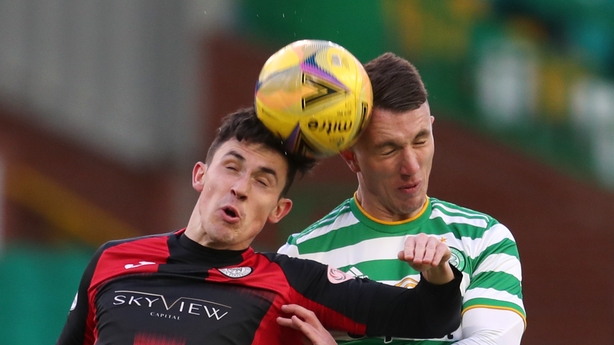 The result moved The Buddies past Dundee United and into sixth position in the Scottish Premiership table.
After three campaigns in the Championship in the last decade, the the club has continued to move in the right direction, finishing ninth in the top flight last season, up two places from the year before.
There's a strong Irish contingent at the club, with Conor McCarthy, Dylan Connolly, Jake Doyle-Hayes, Sam Foley, as well as Oughterard's Joe Shaughnessy, the captain.
The side is also managed by Tramore man Jim Goodwin, who won a cap for the Republic of Ireland back in 2002.
"It's a nice place to be at the minute," McGrath continued. "You've five Irish players, and then the gaffer is a Waterford man. There's a good contingent of Irish lads there, which helps.
"Obviously you don't want any cliques getting into the dressing room. That's not the way it is at all, it's a great dressing room to be a part of.
"At the minute we're in the top six and we're aiming to finish there. It's something the club has never done [before] so it's a great group of players."
McGrath freely admits that there was interest from English clubs when he was deciding where to go next after Dundalk, but said the lure of regular football was key.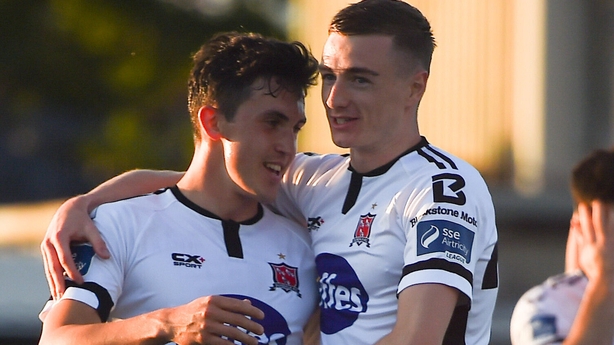 The 24-year-old has played 30 games since his move to Glasgow in January of last year, managing five goals in that time.
"I've started every game this year which is a great achievement so far," he acknowledged.
"Touch wood I can stay injury free. The team is playing some nice football at the minute. We're good to watch.
"As a player that's the team you want to play in a team that plays out from the back. It's great to be part of at the minute and we're going to strive for the top six.
"I think that was the general view when I moved," he said when asked about there being surprise in some quarters around the fact that he was moving from the Irish champions to a team that was then struggling to avoid Scottish Premiership relegation.
"I knew that this was needed, that it was best for me in my development. I could have gone to a team down south where I wasn't guaranteed game time.
"As part of my own development I thought this would be the best place to be. [The aim was to] try to play as many games as I could and luckily that's happened.
"I've hit a good run of form as well, so looking back it's probably gone well so far. There's still a lot to do and a lot to achieve."