Former Republic of Ireland striker David Connolly fears for Matt Doherty's future at Tottenham after another indifferent display against Liverpool.
Doherty returned to the starting line-up for Thursday's 3-1 defeat, his first Premier League appearance since being sent off against Leeds on 2 January.
The 29-year-old was deployed at left wing-back with Serge Aurier preferred on the right, and although he switched wings in the second half as Spurs reverted to a back four, Doherty was turned by Sadio Mane in the lead-up to Liverpool's second goal.
It was Doherty's 18th appearance for Tottenham since his summer transfer from Wolves but Connolly says the Dubliner has yet to replicate the performances he consistently produced while at Molineux.
Speaking to RTÉ's Game On, Connolly said: "For one of the goals, Mourinho was screaming at Doherty. You could see his body language.
"I just can't see it working out for him at Tottenham. They played with wing-backs (against Liverpool) but Doherty was on the left.
"Whenever I've watched him for Tottenham, and obviously I want him to do well because I want him to perform well for Ireland, I really don't think he suits them.
"I don't know if Mourinho suits him as a personality either. I just worry about him at Tottenham. I don't think he's suited there."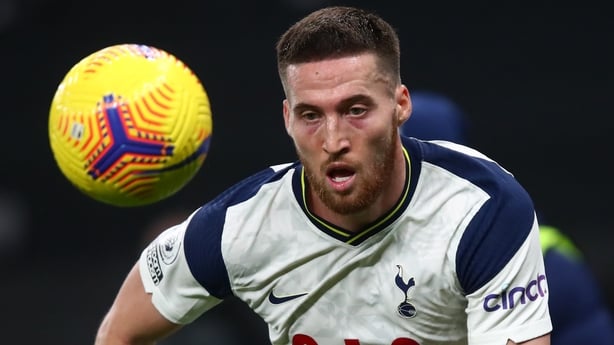 Alan Cawley agreed with Connolly and says Doherty has struggled since his first outing for Spurs.
"Just after (Pierre-Emile) Hojbjerg scored, so soon after they conceded the second, you can see Mourinho roaring at Doherty and gesturing to give him a bit more and liven up," said Cawley.
"I don't think he rates Aurier or Doherty. Even if you go back to the time they did the Amazon documentary, Mourinho was so complimentary of Doherty. He was mad about him and that's why he signed him, but since he's come in I don't think Mourinho has been keen on him.
"Ever since the very first day when Doherty had a poor game against Everton, he seems to have struggled ever since."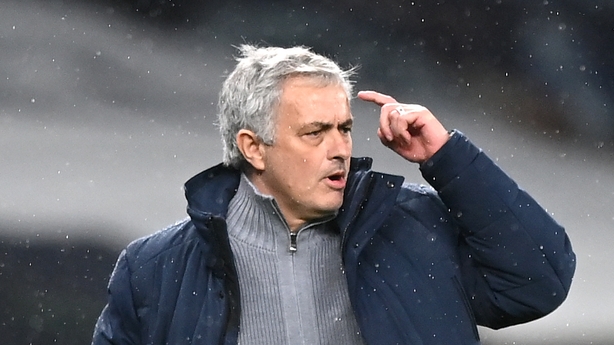 While Doherty has struggled, Cawley believes most full-backs would find it hard to impress in the systems Mourinho employed against Liverpool.
"Mourinho will point to the fact there were three mistakes (for Liverpool's goals) but their general approach was dreadful," said Cawley.
"We've seen that before with Mourinho. If there was ever a time to make a statement, to come out and take Liverpool on considering the run of form they're in, Thursday night was that opportunity for Spurs.
"Their approach was so negative and defensive, playing five at the back with Doherty on the left and Aurier on the right. Once Harry Kane went off injured they lost all impetus and any foothold they might have had in the game."
While Tottenham proved callow opposition, Cawley was still impressed with Liverpool's display as Jurgen Klopp's side claimed their first Premier League win of 2021.
"Spurs were awful but Liverpool still had to go out and impose themselves," he said. "They did that and it was largely down to the intensity and energy they played with.
"it was almost a throwback to what we're used to seeing with Liverpool. That would make me feel as though they're getting back to where they need to be, to challenge for the league."