Frank Lampard's reign is over and Chelsea's brief pre-occupation with "identity" seems to have passed.
A kind of ennui set in at Stamford Bridge during Maurizio Sarri's time as manager. The Chelsea fans got bored of looking down at this succession of hot-shot European managers on the touchline. Scrolling down their latest hire's list of accomplishments on Wikipedia, they sighed "He seems qualified but... is this all there is?"
It goes without saying this is an extremely first-world football problem. 'I'm just not connecting emotionally with our highly-regarded European gaffer,' is not a problem any League of Ireland supporter has ever grappled with.
But it is a problem nonetheless. Surely, listless Dublin-based Chelsea fans are a constituency ripe for tapping up by Bohemians and Shamrock Rovers advocates, offering a far more soulful supporter experience? Alas, there were never very many Chelsea fans in Ireland, partly because they never won much but also because of the Tory-ish vibes (and considerably more right-wing than that in parts of 'The Shed') that the club always gave off.
For a team whose greatest achievements are associated with Mourinho-ist defensive football, Sarri's reputation for attractive and attacking play was actually a negative. "He's just not us," was the consensus around Stamford Bridge.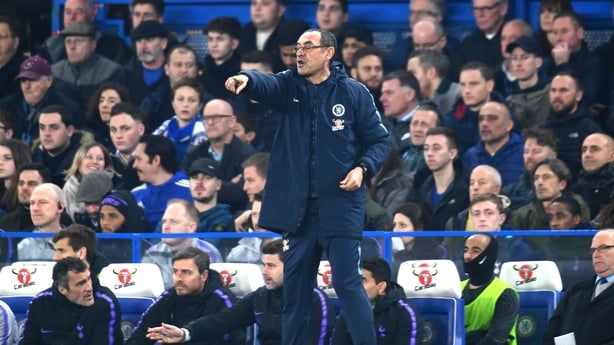 And so, they turned to someone who they emphatically regarded as one of them. 'You've got no history!!' the Liverpool fans always sung at the Chelsea crowd. But now, they would prove that wrong by consciously reconnecting with their history, albeit their very modern history.
Not the pre-Abramovich history - of Kerry Dixon and Gavin Peacock and "the worst away end in the league" (Nick Hornby) and the car park that bizarrely ran right up against the corner flag.
No, they turned to the history that modern Chelsea fans most cherish - that first flush of title success in the mid-2000s. The English boys who were at the centre of Chelsea's financially turbo-charged drive from UEFA Cup pretenders to regular trophy winners were always painted as the heart and soul of the club.
John Terry, in particular, seemed to represent a bridge between Chelsea's pantomime villain past and their shiny, new loadzamoney era.
Lampard, who originally broke through at West Ham, was the next best thing, the club's record goalscorer, a three-time Premier League winner and Champions League conqueror.
Just 18 months later, he's out, replaced by one of these identikit Germans that all the super-clubs are sniffing around.
Like Klopp and Hassenhuttl and Nagelsmann, new manager Thomas Tuchel is a disciple of Ralf Rangnick, the Red Bull pressing guru profiled recently by Rory Smith in the New York Times.
Rangnick is very much the German Bielsa - a thin enough looking trophy cabinet but, nonetheless, a manager's manager, an ideologue admired for his far-seeing tactical innovations.
It transpired, reported by the Athletic, that Rangnick had been offered the Chelsea job last week on an interim basis and Julian Nagelsmann was also sounded out.
For decades and decades, you needed to have grown up in a Scottish mining community to get a top job in English football management. Now, you need to be a German with an economics degree.
One can imagine this becoming a great source of resentment, if it isn't already. Maybe Sam Allardyce needs to update his 'Allardici' alter-ego into something more Germanic-sounding.
(We think here of Nick Popplewell on Murray Kidd's time as Ireland rugby coach - "In fairness, he had a New Zealand passport and if you had one of those at that stage then it was enough.")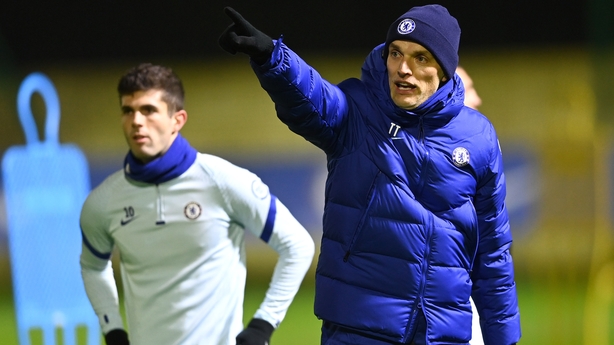 Frank's uncle Harry Redknapp has been on the warpath in the last day or so, dismissing Tuchel's credentials ("winning titles at PSG in France doesn't make you a great manager") and loudly exclaiming "Did he bring the Germans in?". High-profile German imports Timo Werner and Kai Havertz have already been lined up as scapegoats in all of this, fifth columnists who weren't going to bother trying until one of their countrymen was parachuted in.
Lampard's advocates would say the tactics eggheads had it in for him ever since he got on the wrong side of Marcelo Bielsa.
"Yes, we do analysis too, everyone does analysis" he opened his press conference with, the day after Bielsa's intimidatingly detailed spygate lecture, clearly riled by the 'Argentinian grandmaster schools local dullard' narrative that had swept across social media.
His thin-skinned nature revealed itself from time to time over the past six months.
'Lamps' did reasonably well in his first season as Chelsea manager, when they laboured under the strictures of a transfer ban. That was lifted in the summer and they proceeded to go off the rails. He departs with Chelsea lying 10th in the table, having lost one third of their games.
In his dying days as manager, Lampard turned into a proponent of 'Keane-ism', the notion that the first port-of-call in any crisis is assuming that the players don't have the desire or aren't running around enough. He comported himself in post-match interviews like a substitute teacher contemptuous of his layabout students. A 'what d'you expect me to do with this lot' kind of vibe.
This is strange. After all, it's been drummed into us that Alex Ferguson's cardinal rule was never to attack the players in public. This was elevated to an article of faith in the Fergie era.
But it appears that not every manager has the requisite constitution to live up to this principle.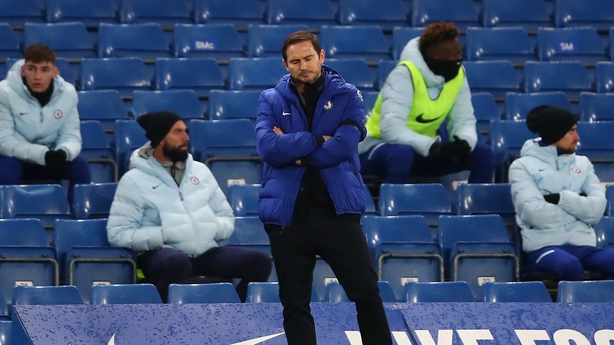 So, where stands the humble English manager in all this? Lampard was one of the few Englishmen to get a shot at managing a top-four lever club in the modern era.
A glance at the native press (Winter, Samuel) indicates that they appear to have taken news of his sacking rather badly.
Unless he enjoys a spectacular comeback and reinvention, he will not be the first Englishman to manage a title-winning side since Howard Wilkinson in 1992.
1992!!! Charlie Haughey had just resigned and Nigel Farage was still a no-mark member of the Conservative Party, the last time an English manager lifted the league title. Sky's 'Whole New Ball Game' ad hadn't even premiered yet.
Wilkinson was a most fitting winner of the last ever old First Division title, a dream for feature writers seeking to emphasise the difference between the old and the new. He was the most English of managers, renowned for his 'back-to-basics' approach. Rodney Marsh, a novice young pup in the punditry game when an Englishman last managed a team to the English title, summarised Wilkinson's approach as "literally, (*makes gesture of a circle*) this is a ball."
The Scots continued to dominate the managerial title stakes for a couple of decades afterwards (well, one Scot did). But ever since Fergie's retirement, the 'foreign' managers - Italians, Spaniards, Chileans - have ruled the roost. With the Germans taking over, it appears that Howard Wilkinson will hold onto his 'last Englishman' tag for a while yet.
We need your consent to load this SoundCloud contentWe use SoundCloud to manage extra content that can set cookies on your device and collect data about your activity. Please review their details and accept them to load the content.Manage Preferences