It was a eventful year in the SSE Airtricity League First Division. For a long time it looked like it wouldn't come to a conclusion. There was also a period where promotion places could have been taken away, and in the end two sides went up to the top flight.
Next season will see some big clubs compete in the second tier, including Cork City and Shelbourne. A rejuvenated Galway United will be in the mix and, at the time of writing, new clubs could also enter for the 2021 season.
Here are some of the highlights.
A – Ola Adeyemo. He was the unfortunate player registered to play for Wexford FC but four games later a problem emerged with his eligibility. Wexford were docked points which affected the race for the play-offs and they subsequently won the appeal. It meant Galway, who thought they had missed out, were moved back into the top five and Cabinteely dropped out. It left a sour taste in the mouths of many, namely Pat Devlin.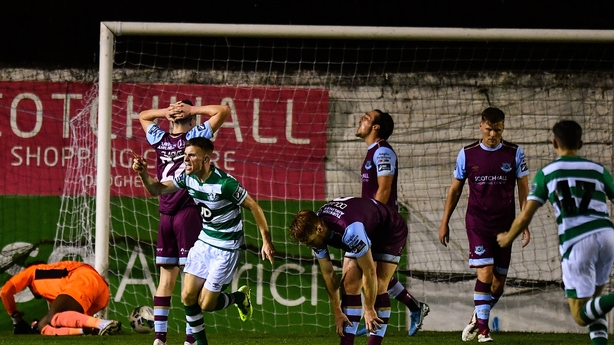 B – Brandon Kavanagh. The midfielder is a great example of why having a second team is such an advantage for Shamrock Rovers. The 20-year-old was one of the standout players in the division and scored nine goals, including some impressive free-kicks. He would not have seen such action in the top flight and is likely to emerge onto the scene more in the top flight next year with the Hoops.
C – Cabinteely's collapse. Having topped the table with seven games played in mid-August, Cabo were unbeaten and five points clear. Their total was 19 points on 17 August, with 11 matches to play. But from there it unraveled. Two 3-0 defeats, against UCD and then Bray Wanderers, were followed by a 5-1 loss against Drogheda. Cabo would only claim seven more points in the season and even shipped five goals against Wexford.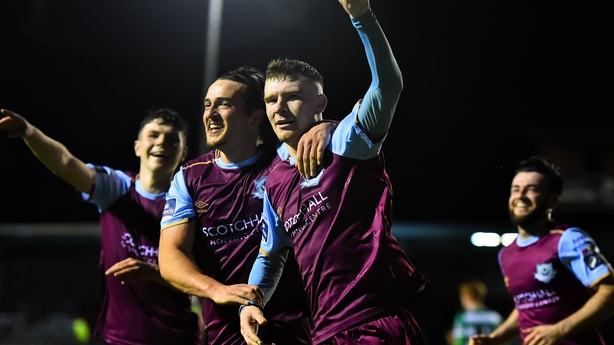 D – Mark Doyle. Mark Doyle has improved year-on-year with Drogheda United and was a key man. He broke the century mark for appearances this campaign, scoring 13 goals as top marksman. He will appreciate the step-up to the Premier next year. He make two appearances in the Premier in 2017 but as a maturing 21-year-old, it will be interesting to see how he fares.
E – Eight. The number of goals UCD scored against Wexford. It was The Students at their best. This year's short-form division saw several teams emerge as candidates to be the best team. Yousef Mahdy and Colm Whelan bagged a hat-trick each on this night and within two weeks they bagged a brace each against Cobh Ramblers in a 6-0 success. Look out for UCD next year when everyone is focusing on the big names. A total of 44 goals in 18 matches spoke volumes.
F – Final day. The drama on the final match night – which ended up taking place midweek – provided some much needed publicity for the second tier. Seven clubs were involved in the race to go up on the final night. Drogheda United denied Bray Wanderers by beating Cabinteely as the Louth side went up automatically. An injury-time goal by Shane Duggan for Galway United against UCD seemed irrelevant at the time but events off the pitch meant that it sealed a place in the play-offs for the Tribesmen.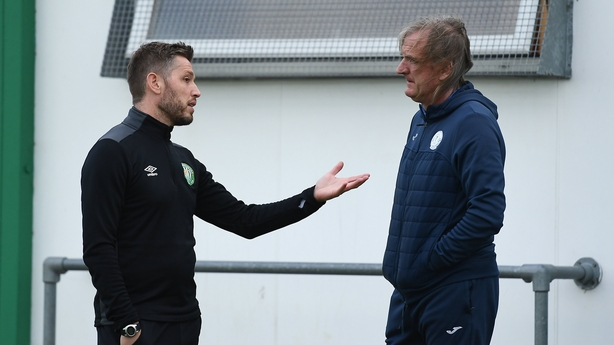 G – Gary Cronin. The Bray Wanderers manager has been steadily building the Seagulls since becoming boss in August 2018. There was little he could do to prevent relegation to the First Division but there was some disappointment that a challenge failed to emerge in 2019. This campaign saw Bray within touching distance as they reeled off victories late in the year. They just needed to stay unbeaten against Galway United on the penultimate day of the campaign but an injury-time goal saw the Bray players collapse to the ground in despair. Next season Cronin has to tackle some heavy hitters as he enters a third full campaign, with the pain of 2020 still in mind.
H – Halt. The season came to a halt after just 13 games in total because of Covid-19. Cabinteely and Longford Town had 100% records with three and two games played respectively. Drogheda United showed their potential with wins over Cobh Ramblers and Wexford. In the end, just two of those sides emerged with achieving their end goal.
I – Irish Sea. Just when it seemed like the year would peter out, Irish Sea FC emerged as one of the clubs seeking to take part in the league next year. The ownership group previous made moves to takeover Cabinteely but are now trying to create their own club. They include former Sunderland player Chris Makin and Dennis Lukins who is an Irish citizen and is involved in American soccer. They are awaiting approval on their application to be part of the line-up for 2021. Their actual name would be Dublin County FC if successful.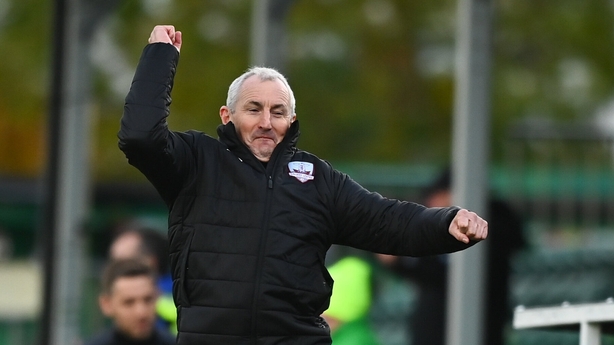 J – John Caulfield. John Caulfield has his critics from his very successful spell with Cork City, the fairness of which can be debated. But in a matter of months he has transformed Galway. Caulfield has improved structures and led Galway to a fantastic run from late August. They were beaten by Longford Town in the play-offs having been winless prior to Caulfield taking over. He has targeted promotion in 2021 and a full-time training policy shows they mean business.
K – Conor Kane. The defender is another exciting talent at promoted Drogheda. He played every league game and also became a centurion at the age of 21. He also bagged his first goal for the club. Kane's work-rate and talent has caught the eye of many and had United not been promoted, it's likely other offers would have emerged for Premier Division football in 2021. He has re-signed for Drogs in 2021. One to keep an eye on.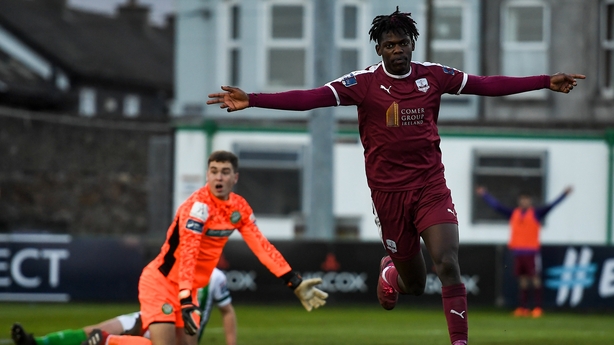 L – Late drama. We had some late goals over the season – with Galway United involved in many. But in the play-offs the big headlines came. Wilson Waweru netted one for the Tribesmen in the play-offs but Longford had the most meaningful ones in the end. Joe Gorman and Dean Byrne scored in added-time on 90 minutes and 120 minutes in the play-off quarter-finals.
M – Rob Manley. After switching from Cabinteely to Longford, it was expected Rob Manley would be top of the goals-coring charts in this campaign. It didn't work out quite that way as other sharp shooters emerged. The striker still had a one in two record as he bagged nine goals in 18 matches. The big days are the most important and Manley delivered when Longford needed it most. With Shelbourne struggling in the play-off final, he found the net with a deflected strike to send the Midlanders back into the top tier.
N – Noise. And there lack of. The behind closed doors element was a negative like it has been all over world football. Rescue packages allowed clubs to finish the season but there is uncertain future ahead next season for some clubs when the likes of Shelbourne and Galway are likely to spend big through their investors. It was disappointing for the likes of Drogheda, Bray and Galway to have no supporters when they were riding high throughout the year, and indeed Longford in the play-off final in Richmond Park.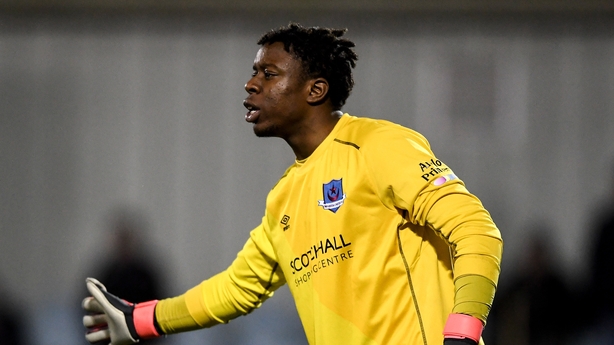 O – David Odumosu. Dundalk let the young goalkeeper join neighbours Drogheda at the start of this year and it was an inspired signing by the Boynesiders. Odumosu needed matches and when the chance came up to play having impressed in pre-season, he kept six clean sheet and was nominated for PFAI Goalkeeper of the Year alongside Alan Mannus and Ed McGinty.
P – Alan Patchell. The official was named referee of the year by the players through the PFAI voting for the second year in a row. Having come through the Leinster Senior League, he has established himself as the leading referee in the second tier.
Q – Quality. There is always the debate of the quality of First Division. Shelboune being beaten by Longford was obviously an indication that the gap to the Premier may not be as big as some think, albeit the Dublin outfit were on a downward spiral. The 11-0 defeat suffered by Athlone Town against Dundalk in the FAI Cup offered a reminder why a one-tier system would bring problems that could be hard to overcome.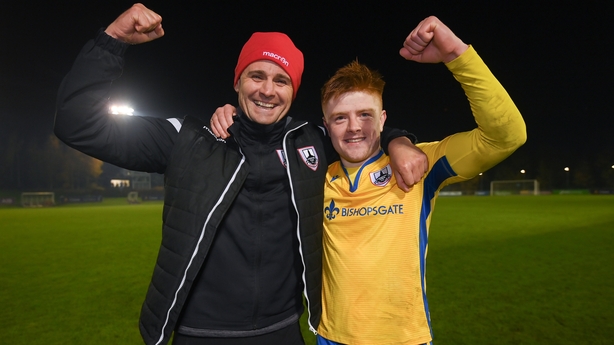 R – Redemption. Longford Town felt aggrieved the Neale Fenn left the club for Cork City prior to the 2019 play-offs. Daire Doyle moved up from assistant at City Calling Stadium, while Fenn's time at Cork would not last the year and ultimately ended in disaster. As Cork fell through the trapdoor, Longford swapped places with them. An FAI Cup meeting in the summer saw Cork win through a last-second goal in the 122nd minutes. However, it was certainly Longford who had the last laugh.
S – Streaming. Clubs showed great initiative to set up their own service as WATCHLOI only covered the top flight. It served as fundraising to make up the shortfall from lack of crowds. On the final night of the regulation season big numbers tuned in to watch Drogheda emerge with victory.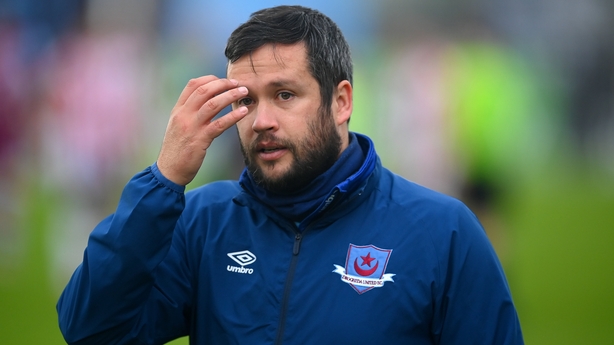 T – Tim Clancy. The Drogheda United manager is the next up and coming boss in the league and has shown loyalty, class and ability to overcome heartbreak. He took over United as a 33-year-old and led Drogs to the play-offs for the first two seasons, where they were beaten by Finn Harps on both occasions. The second defeat was particularly painful. Drogheda showed the most resilience to seal promotion on the final day of the season after Clancy assembled a fine squad on a small budget. The task will be difficult in the Premier Division but already the now 36-year-old has shown his knack of recruiting good players. Dinny Corcoran and Darragh Markey are big signings that will give Drogheda
U – Carlton Ubaezuounu. After emerging as a talent with Dundalk, the winger has failed to build on it consistently but he was still able to have a major say in this year's league. He bagged a hat-trick against Longford Town and then netted in added-time against Bray Wanderers which handed the initiative to Drogheda late in the campaign. John Caulfield has challenge Ubaezuounu to deliver next year. Time will tell if he can.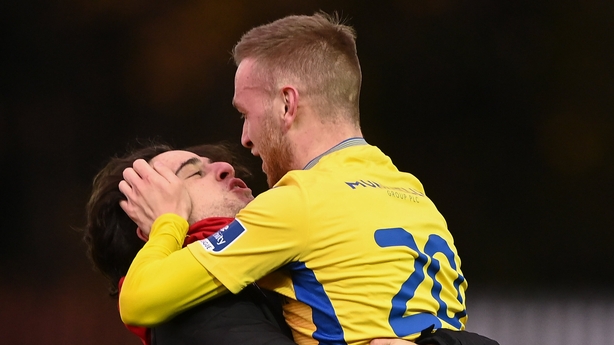 V – Sam Verdon. The former St Patrick's Athletic player has been with Longford Town for three seasons and was a key player in their promotion push. A late injury ruled him out of the play-offs but he still bagged six goals this campaign. He can look forward to a return to the Premier next season.
W – Wonder goals. There was plenty of fantastic goals scored in the division but this by Dundalk loanee Taner Dogan was among the best. It gave Athlone a shock victory over rivals Drogheda and hugely dented their promotion chances. The irony of Dogan being a Dundalk player was not lost.
Three points and a night to remember ???? pic.twitter.com/sqAsM7gaRe

— Taner Dogan (@taner_dogan_) October 2, 2020
X – X is the short term for a draw and if one thing stood out in the league this year was the lack of them. In 18 matches, only one team managed more than three draws – Galway United. Every other side had two or three. It was a shootout this year and that was reflected on the pitch.
Y – Yoyo Mahdy. The UCD striker topped the scoring charts and formed an enviable partnership with Colm Whelan which yielded a remarkable 27 goals in the regulation season. That total was more than seven teams in the division, including Longford.
Z – Kevin Zefi. The Shamrock Rovers II player became the youngest goal-scorer in League of Ireland history when netting as a 15-year-old against Athlone Town in September. He has been used at opportune times for the Hoops and his huge potential has been clear. Zefi has been scouted by some of the biggest clubs in European football and has a huge future ahead in both the green of Shamrock Rovers and Ireland.