Arsenal - F
Too good to go down? Not right now. Arsenal and their supporters may not want to admit to it but their atrocious form of one win in their last eight games means that at the moment Mikel Arteta and his side are very much part of the relegation conversation.
Four points above the drop zone and with some testing fixtures to come, it's looking pretty bleak for a side who really haven't been put together to survive the rigours of a relegation scrap under an untested manager in his first job.
Still at least it makes for some highly entertaining episodes of Arsenal FanTV.
Aston Villa - B-
Quietly trucking along, beating the teams you'd expect them to beat and asking genuine questions of the so-called bigger teams, Aston Villa will be quietly happy with how things have gone so far while they continue to improve as the season progresses.
They're not quite a one-man team but there's no denying the influence that Jack Grealish has on the side. With the Villa set-up based around giving Grealish a free-role as he drifts in from the left, the only concerns would be an injury for the not-quite-Irish England international, but if they can keep him fit, they're well equipped for a push towards a Europa League spot.
Brighton & Hove Albion - D
Brighton are struggling but are very much where most people expected them to be, before the start of the season.
With just one win in their last ten games, the Seagulls sit just outside the relegation zone, thankful for the awful form of bottom sides Sheffield United and West Brom.
With a small squad of relatively inexperienced players, manager Graham Potter is doing what he can but there are huge gaping holes when looking at his options – particularly up front.
Brighton games tend to follow a pattern whereby they play well up to a point, create chances, fail to take them and then get overwhelmed and it's telling that Danny Wellbeck and Aaron Connolly only have three goals between them.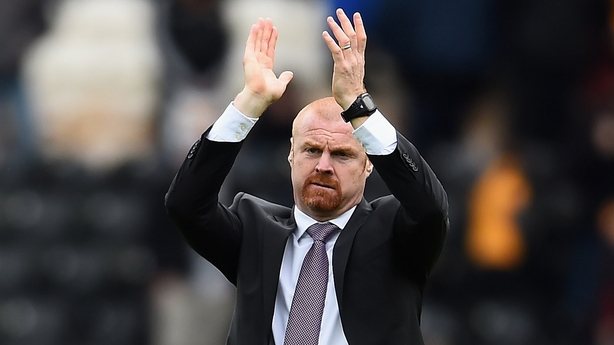 Burnley – C
Don't doubt Sean Dyche. After a slow start to the season that had people questioning whether or not this was the end of the road for Dyche and his merry-men but he's made fools of his doubters once again.
Just one defeat in their last six games, which included wins over Wolves and Arsenal and suddenly things look much brighter for Burnley who have climbed out of the relegation zone and should hope to stay there.
You'll get exactly what you expect from Dyche's team for the rest of the season, as they bloody some noses and cause a few upsets on their way to a 15th place league finish that will represent success.
Chelsea - C
Much like a gifted schoolkid doing the bare minimum to scrape by, it could all go horribly wrong for Chelsea and Frank Lampard very quickly.
Having spent a Russian fortune on new signings in the summer, the pressure is on Lampard to deliver and with the likes of Timo Werner and Kai Havertz struggling to bring their pre-transfer form to Stamford Bridge, there are question marks.
Chelsea currently sit outside the Champions League spots, with a top four finish this season looking like the minimum requirement and they've been handed a testing last-16 tie against Atletico Madrid. A bad run over the festive season could see the wheels come off quickly
Crystal Palace - C+
Roy Hodgson's men are going along quite nicely and despite a 7-0 chastening at the hands of the champions last time out, they'll be content with how the season has progressed.
Losing 7-0 to Liverpool, while headline grabbing, won't be the kind of game that defines their season or decides things for Palace. Instead their big victories over the likes of Fulham, Leeds and West Ham will be what helps them secure top flight football for another season.
Still reliant on Wilfried Zaha for their goals and creativity, there is a the fear that they are only ever a Zaha injury away from crisis, but for now they'll be content.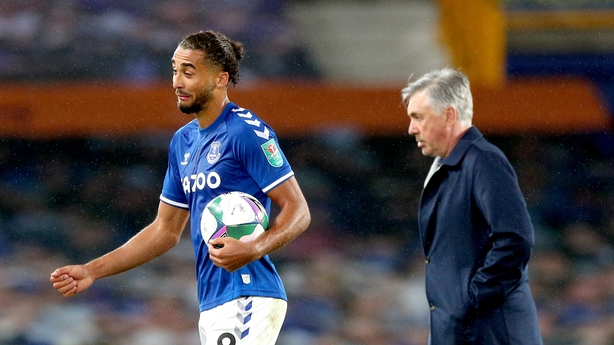 Everton - B+
While talk of a genuine Everton title challenge may have been the result of some Toffees supporters getting slightly over-excited, there's no doubt the impact that Carlo Ancelotti has had at Goodison.
Just a year in the job and Ancelotti has Everton purring again, reinventing Dominic Calvert-Lewin as a modern-day Duncan Ferguson and helping to seamlessly integrate the likes of James Rodriguez, Allan and Abdoulaye Doucoure.
Nearly every player that the Italian has brought into the club has performed and the only real concern that Everton have is when it comes to squad depth. While their first choice XI are a match for any Premier League club, scratch bellow the surfaces and there's a big gap in talent and ability.
A few unfortunately timed injuries could yet derail their top four designs, but right now Everton are very much a club on the up.
Fulham - C-
Written off as relegation certainties up until a few weeks ago, Fulham have somehow found a new defensive confidence which could prove to be crucial in their efforts to avoid a quick return to the Championship.
Rookie manager Scott Parker has had the unenviable task of trying to bed in 12 new summer signings to a side which narrowly edged out Brentford in the promotion play-off.
It wasn't until October that they took their first point from fellow strugglers Sheffield United but Parker has at least managed to shore up the defence recently and saw his side take a well-earned point from champions Liverpool recently.
Currently sitting just inside the relegation, two points behind Brighton, they look like spending most of the season in and around the bottom three but a last-day 17th place finish isn't beyond them and would represent a huge success.
Leeds United - B-
Marcelo Bielsa continues to work miracles at Leeds United, the latest one, somehow turning his side into everyone's favourite second team.
Call it naivete or a stubborn refusal to deviate from his principles but under Bielsa, Leeds are a must-watch side. Their frantic, attack-at-all-costs approach has won them plenty of admirers and while it's a system that can lead to the likes of the 6-2 hammering they took from Manchester United, it's also likely to be more than enough to see them stay in the Premier League.
A year of consolidation while playing thrilling cut and thrust football has got to be a net win, and given a season to acclimatise to the league and a couple of transfer windows to improve his squad, who knows what Bielsa could bring.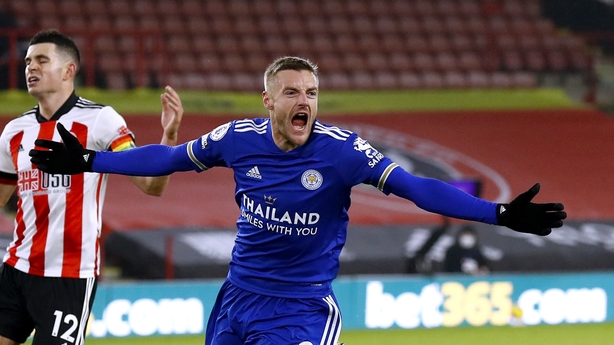 Leicester City - B+
Second in the table before the busy Christmas period, the Foxes are perfectly poised for a real push at a top-four finish and could even be harbouring hopes of repeating their stunning title-winning season of 2016.
A 2-0 victory over Jose Mourinho's Tottenham felt like a real statement and along with a hugely impressive 5-2 win against Manchester City, proved that their woes against fellow top-six chasing clubs are a thing of the past.
As ever, the club are heavily reliant of Jamie Vardy for goals but despite turning 34 in January, he doesn't show any signs of slowing down. If he can stay fit, Leicester have every chance of Champions League football next season.
Liverpool - A
Sitting comfortably atop the Premier League ahead of the Christmas festivities, defending champions Liverpool are very much the team to beat but have shown a few chinks in their armour to give the chasing pack hope.
That 7-2 defeat to Aston Villa will long stick in the mind but it remains Liverpool's only league defeat this season, although draws against Fulham and Brighton did raise a few eyebrows and questions about Liverpool's ability to win back-to-back titles.
So too did their mounting injury list, however, Jurgen Klopp's ability in seamlessly coping with the loss of the likes of Virgil Van Dijk, Joe Gomez and Thiago Alcantara, has the Reds installed as many people's title favourites.
Top of the league with hugely influential players to come back and some really promising youngsters blooded into the squad, Liverpool will take some stopping.
Manchester City – C
It feels like Manchester City themselves are waiting for something to kickstart their campaign but with the halfway mark approaching, there's a worrying lack of spark from Pep Guardiola's men.
Losing to Leicester and Tottenham and dropping points to the likes of West Brom and West Ham, the fear-factor that once surrounded City appears to be dissipating,
Yes the feeling that on any given day they could give a team a real hiding is still there but those occasions have become increasingly rare and rivals appear to have worked out just how to shut City down and frustrate them.
The absence of Sergio Aguero for large periods has really hurt City who have yet to work out a way to replace his attacking thrust and it's a major concern that for all the money that Guardiola has spent at City, that they're still so reliant on him.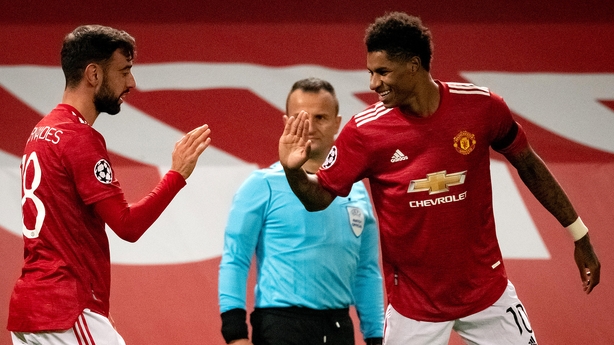 Manchester United – B-
For a team that always feel like they're just one defeat away from a crisis, Manchester United could well offer the biggest challenge to Liverpool in the Premier League.
While doubts remain about Ole Gunnar Solskjaer's ability and suitability for the Old Trafford job, he's still managed to steer United to within five points of the league leaders, with a game in hand.
However, a disastrous exit from the Champions League and the burden of Thursday night Europa League action that comes with it, could yet scupper their burgeoning hopes of a title race, as could their ability to under-perform and self-destruct at the worst moment.
Still they have a perfect league record on the road this season and have almost perfected their counter-attacking game. If they can address their home form, they may well be involved at the business end of things.
Newcastle United - C
Comfortably midtable, winning the games they're expected to win, things are going alright for Newcastle on the pitch, it's off the pitch where they problems continue.
In Steve Bruce they have a manager almost universally disliked by a fanbase that has become increasingly frustrated and embittered by the Mike Ashley era, but somehow Bruce is dragging results out of a squad not of his making or set-up to play his kind of football.
Okay so they may not be easy on the eye and their overly cautious defensive approach is not what the supporters demand but there's little fear of them going down. If Ashley ever does sell the club, the new owners should be taking charge of a club that are still in the top flight, just not one with too many season ticket holders left.
Sheffield United - F
Call it second-season syndrome or a team reverting to the mean after a season of over-performing, but Sheffield United are in big trouble, not just of relegation, but of beating Derby County's record of a lowest Premier League points finish.
After such an impressive return to the Premier League, everything that could go wrong has gone wrong for the Blades who are rooted to the bottom of the table on two points.
A testing fixture list to start the season didn't help, nor did the injury of key defender Jack O'Connell but the feeling that other teams have simply worked out how to play against Sheffield United is one that's hard to shake.
Gone is the surprise factor that helped them to such a blistering start last season and manager Chris Wilder is struggling to come up with answers.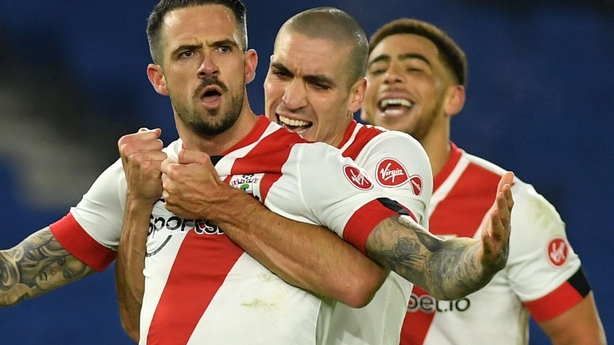 Southampton – B
Southampton's 9-0 defeat at home to Leicester last season is often pointed to as the turning point for Ralph Hasenhuttl and his side and while the real story of their revival is much more complicated than just one game, it shows just how far the Saints have come.
Hasenhuttl's return to the 4-2-2-2 that has served him well in his career helped to stop the rot last season and is the platform on which this season's success has been built.
After a slow start to the campaign, the Saints settled into their stride and results against the likes of Chelsea and Everton have helped them to the fringes of the European places.
The return of Theo Walcott has given him a new lease of life and an extra attacking option for Southampton while Danny Ings has continued the fine form he displayed last season, although a recent injury is a major cause for concern.
Tottenham Hotspur - B+
After being written off by so many as yesterday's man following his ultimately unsuccessful spell at Manchester United, Jose Mourinho is showing that there's plenty of life in the old dog at Spurs.
It's been a greatest hit kind of season from Mourinho who has turned Spurs into a well-drilled counter-attacking machine and found a new dimension to the striking partnership of Harry Kane and Son Heung-min.
Talk of a potential title challenge was premature after a 2-0 victory over London rivals Arsenal took them to the summit of the Premier League, but so too are the doomsayers writing them off after defeats to Liverpool and Leicester.
There's still plenty of work to do in order to turn Spurs into real title hopefuls, but a top-four finish is well within their grasp and with it, the time to build and strengthen.
West Bromwich Albion - F
One manager down and it's hard to see how the next one will improve things. West Brom look like a team bound for the Championship.
Slavin Bilic worked minor miracles in getting the Baggies out of the Championship on a modest budget and wasn't backed in the summer to put together a squad capable of challenging in the Premier League.
With their only win of the season coming against bottom side Sheffield United, little has gone right for the Baggies since their league return and now they've turned to Sam Allardyce to try to save their season.
Allardyce has been down this road before and got teams out of even stickier situations but whether West Brom have the players to turn things around remains very much in question.
West Ham United - B-
Of all the things that 2020 delivered, the return to prominence of David Moyes at West Ham was pretty high on the list of surprises.
Originally drafted in to save the club from relegation around this time last Moyes did just that and has built on his original brief, so much so that the Hammers are now a team can look up the table with genuine hope.
Big wins against Leicester and Wolves and draws with Man City and Spurs have seen West Ham climb the table and has Moyes showing glimpses as to why he was once considered worthy of being Alex Ferguson's successor.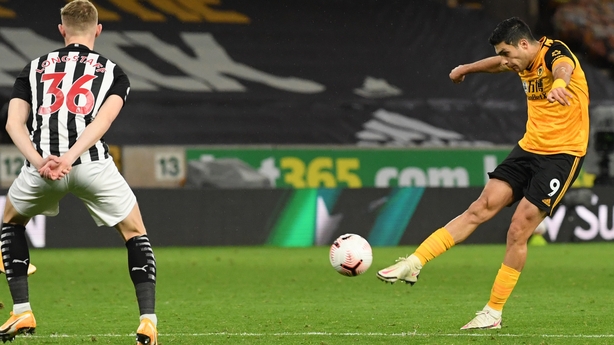 Wolverhampton Wanderers - C-
The wheels haven't exactly come off for Wolves and manager Nuno Espírito Santo but a poor recent run of results and some unfortunately timed injuries have them struggling to live up to their recent exploits.
The freak head injury suffered by their highly influential frontman Raul Jimenez, coupled with the summer sale of Diego Jota to Liverpool suddenly has Wolves looking very short up front and they've been struggling for goals.
Just two wins in their last seven games tells its own story and while Wolves are in no danger of being dragged into a relegation scrap, they may struggle to live up to the heights of last season.