Shamrock Rovers have further bolstered their squad by signing Sean Gannon from Dundalk and Danny Mandroiu of Bohemians as they weaken their main two challengers in the process.
The 2020 SSE Airtricity League champions had already tempted Sean Hoare from the Lilywhites and have now made the surprise capture of Gannon - a defender who won five League of Ireland titles in Oriel Park and has been a key player during this period of success.
Gannon had been linked with St Pat's, but the Tallaght side emerged late in the day to capture the 29-year-old's signature.
The Dubliner began his career in the league with the Hoops a decade ago.
The signing of Mandriou had been mooted in recent months.
The former Republic of Ireland Under-21 international was used sparingly by Keith Long late this campaign, which caused surprise given his standing at international level.
The 22-year-old could fit as a potential replacement for Jack Byrne should he move on after the expiry of his contract.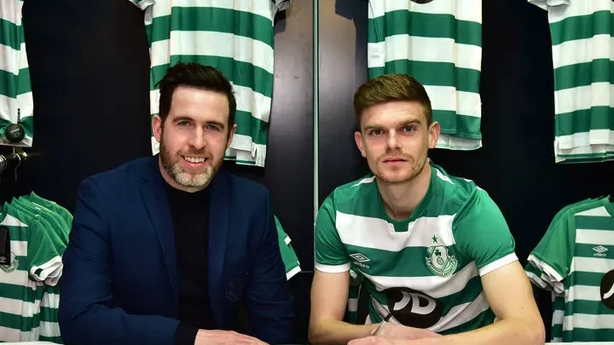 Hoops boss Stephen Bradley said: "I think Sean has shown now over a number of years in the league that he's probably been the best right-back in the country for a long time. He's very good defensively but he's also very good in the attacking part of the pitch.
"He's an all-round top right-back and he adds to us so we're delighted to get him. He's probably one of the most successful players to ever play in the league and he's only 29. He's still a good age so we feel that there's a lot of football left in Sean and we're delighted that he sees that here with Shamrock Rovers. It moved quite quickly when we sat down and met.
"He felt that he had a bit of unfinished business with Shamrock Rovers. He was here as a young lad and went on to be very successful and he wants to bring that successful period with him to ourselves.
"I think part of it was that he started here and he's delighted to be back. You need players that are hungry to win things and Sean, even though he's won a lot, is still really hungry to go and achieve and add more trophies and medals. That's very important for us."
Bradley has challenged Mandroiu to capitalise on the potential he has shown.
"Danny is very creative. He can play with both feet very comfortably. He's big, athletic and an all-round really clever player. He's a really good age and fits what we do.
"There's so much more to his game than his goals, there's so much potential in Danny and it's up to us and him that we try and get that out of him, to take him to the next level. I think he wants to go and do his talking on the pitch now.
"He's really keen to get started with us and get working and we're really looking forward to working with him.
"His profile fits what we do and he's at a stage now of his career where he needs to step up to the next level, compete and win things.
"He knows at this club that he can do that and I think he's ready to work, get his head down and show people what a good player he is."