The first ever meeting of Cork City FC and Peamount United in this year's FAI Cup final will bring down the curtain on the 2020 women's domestic soccer season.
A most challenging year for all clubs involved but a mutually successful one for both our finalists, as The Peas retained their Women's National League title and City finished fourth, their highest ever final league position since 2012.
In terms of cup success, both sides have won the FAI Cup just once.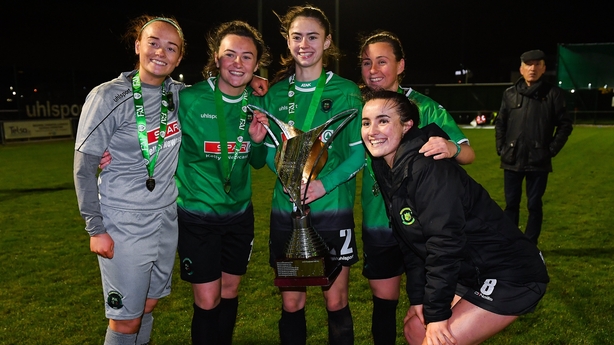 Peamount were winners in 2010, but have not laid a glove on the silverware in the WNL era with defeats in the last two finals still very raw in their minds. It's a monkey they want and need to get off their backs – particularly with the opportunity for a coveted league and cup double available to them.
It's their third attempt at a double, missing out in 2012 and 2019 but there is a sense from the camp that this simply must be the year to finally nail it.
Having played in four cup finals, Peamount captain, Aine O'Gorman, is the 2020 Golden Boot winner with 14 goals chalked up this season, including a crucial, stunning effort, direct from free-kick on the edge of the box, in their definitive 3-1 defeat of fellow title contenders, Shelbourne, last month to ultimately seal the title.
For the Leesiders, they are more recent winners of the cup. Claire Shine's stunning strike from range delivered the trophy to Cork back in 2017, on the same day their men's team completed a domestic double when they saw off Dundalk on penalties. It was a day to treasure for Cork City fans as they took ownership of the Aviva Stadium and all the silverware on offer on the day.
Rónán Collins' side maintains seven of the players that triumphed with Cork City that day whilst the experienced Becky Cassin (former Wexford Youths) is now a stalwart in the Leesiders team, like O'Gorman, she too has four FAI Cup final appearances in her locker and that experience will matter a lot for her team.
Cork are a different animal though these days. They boast a much more professional environment and training culture having really used that 2017 success as a platform to build on. They are in a better place now than they were going into that final and will genuinely take confidence from that.
Like this occasion, they were underdogs then too, but they know from experience that anything can happen on any given day, if you get your preparation and game plan right.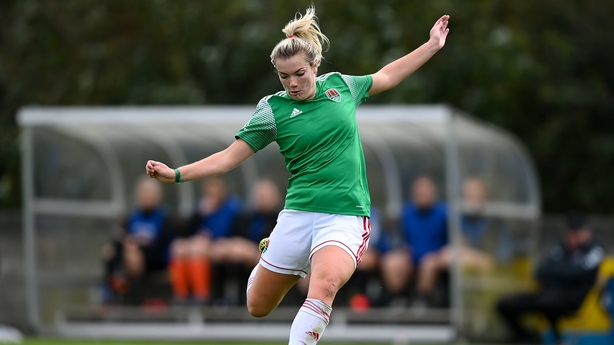 They have match-winners too. Saoirse Noonan, the CIT student, has been a standout performer for her team this season, bagging seven goals and seven goals assists. She's the club's all-time top-scorer and was recently rewarded for stellar campaign with a call-up to the Republic of Ireland senior squad.
It's not the only national final she'll be playing in either, as Noonan is also a key player for the Cork Women's Gaelic football team and will be playing in Sunday week's All-Ireland final against Dublin before she gets to settle in for Christmas.
Cork City are a young, exciting team who like to try to build play from the back but they are efficient from set pieces too and despite the fact they have lost to Peamount both times they played them in the league this season, they will still have the confidence and belief that they can cause an upset this afternoon.
And where City have an abundantly youthful squad, Peamount have so much depth in experience. With players of the calibre of international centurion O'Gorman, midfield stalwart Karen Duggan, Stephanie Roche, Niamh Reid Burke, Dora Gorman in their side, Peamount boss, James O'Callaghan, has an enviable capacity to flank all that talent with the likes of 22-year-old Eleanor Ryan Doyle who has been with the club since she was just eight years of age and was the runner up for this season's golden boot award.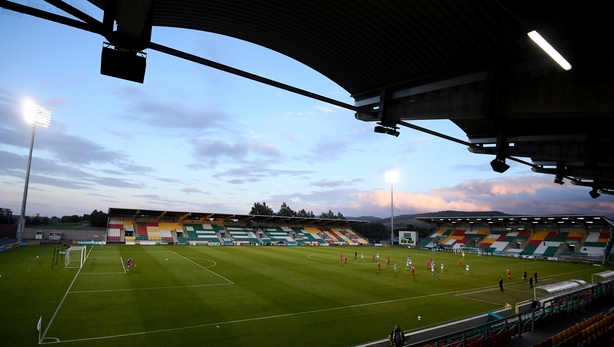 For me, it's a shame this year that the women's cup final is not in the Aviva Stadium because there really is something very special about getting to play at Lansdowne Road. However, after seeing the condition of the pitch there for last week's men's cup final, the surface in Tallaght Stadium will be pristine ahead of today's match and will really suit two teams who really like to build play and have players who can produce genuine moments of magic.
I expect quite an open game and with the pace and dynamism that both sides possess in their forward divisions, counter-attacks will be fast and potentially decisive. Both teams are also astute in set-piece play so hopefully, there's an enthralling encounter ahead of us.
As a supporter of the women's game, the build-up to this clash has been great, with both teams enjoying widespread coverage in the printed column inches, online, across the airwaves and will be screened live on RTÉ2 television.
It's much-needed additional exposure for the players, coaches and the clubs and hopefully this trend continues. The game needs it, both for this generation and the for the next one, for many varied reasons.
For today though, we look forward to what has the potential to be a really exciting encounter between the underdogs who've been there and done it before and the reigning league champions who pursue the one that has traditionally got away.
Watch the FAI Women's Cup final between Peamount United and Cork City live on RTÉ2 and the RTÉ Player from 2.30pm on Saturday, listen to live commentary on RTÉ Radio 1 or follow our live blog on RTÉ Sport Online and the RTÉ News app.