The Premier League and the EFL have agreed a rescue package to protect lower-league clubs from going under amid the coronavirus pandemic.
The EFL said a fund of £50million in the form of a grant and monitored grant payments has been agreed for League One and Two clubs while the Premier League will provide a further financial commitment to assist the EFL in securing a £200m loan facility that clubs in the Championship will be able to utilise interest-free.
The news follows months of negotiations between the two governing bodies.
EFL chairman Rick Parry said: "Our over-arching aim throughout this process has been to ensure that all EFL clubs survive the financial impact of the pandemic.
"I am pleased that we have now reached a resolution on behalf of our clubs and as we have maintained throughout this will provide much-needed support and clarity following months of uncertainty.
"I would like to thank (chief executive) Richard Masters and (chairman) Gary Hoffman for their efforts on behalf of the Premier League, and of course their shareholders, for making this welcome, tangible commitment to the professional game at a time when it has needed it most."
Masters said: "The Premier League is a huge supporter of the football pyramid and is well aware of the important role clubs play in their communities.
"Our commitment is that no EFL club need go out of business due to Covid-19.
"All football clubs continue to suffer significant financial losses as a result of the pandemic, but Premier League shareholders today unanimously agreed to provide additional funding and support for EFL clubs in real financial distress.
"We are very pleased to have reached this agreement and we stand together with the EFL in our commitment to protect all clubs in these unprecedented times."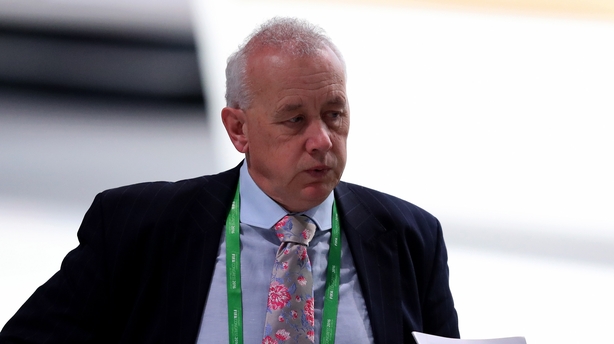 The package for Leagues One and Two is understood to be £30million to be split between the 48 clubs in those divisions, plus access to a further £20million package of monitored grants.
The £30m will be paid immediately from the Premier League to help cover lost matchday revenue. Each club in League One will receive a minimum £375,000 and each club in the division below will get a minimum £250,000.
The remaining £15million of that pot will be divided using a calculation of lost gate revenues which will be approved by the Premier League and the EFL.
The £20m monitored grants can be applied for by clubs in need, with a joint EFL and Premier League panel ruling on eligibility.
Clubs receiving a monitored grant will be subject to certain restrictions, in respect to transfer spend and player wages. The grant will be payable if restrictions are breached.
The Premier League has committed to cover up to £15million in interest and arrangement fees to enable a £200million loan to be secured for Championship clubs.
The loan facility is intended to support Championship clubs to meet PAYE liabilities up to June 30, 2021.
It is understood loans will be capped at £8.33m per club, with the EFL able to claw back any monies by withholding portions of future solidarity money.
Clubs in breach or suspected to be in breach of EFL regulations will not be able to access the loan facility and any club receiving a loan must maintain compliance with EFL regulations.
The two organisations had been criticised for their failure – until now – to reach an agreement.
The British Government has consistently said that the Premier League, rather than the taxpayer, must provide assistance to the EFL, and Culture Secretary Oliver Dowden said: "I warmly welcome this deal between the Premier League and the EFL which provides up to £250million support to help clubs through Covid.
"I'm glad that football has come together to agree this substantial package. Fans are starting to return and we look forward to building on this as soon as it's safe.
"With a £250million support package for men's elite football and £300million Government funding for women's football, the National League and other major spectator sports we have fuel in the tank to get clubs and sports through this."
Julian Knight, the chair of the Digital, Culture, Media and Sport committee, criticised the time it had taken to reach the agreement.
"We share the frustration of fans that it has taken this long," he said. "We, as a committee, have long pressed the Premier League and the EFL to reach an agreement.
"It cannot be right that in the middle of a pandemic the Government has been drawn into sorting out wrangles at the top of the game because football chiefs were incapable of doing it themselves.
"This fiasco is evidence of a lack of accountability within football's governance structure, demonstrating the urgent need for a review of how the business of football can be better managed in the interests of the clubs, fans and the nation."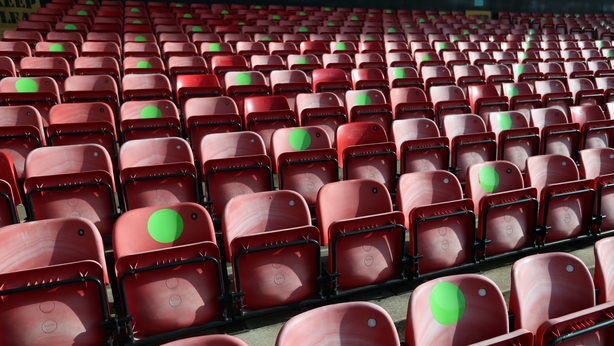 However, Dale Vince, chairman of League Two's Forest Green felt it was not something the Premier League should have been obliged to do.
He said: "I think the Government have abdicated their responsibility to football and heaped it all on the Premier League. This is not a governance issue, this is a Government issue.
"It's the Government's responsibility to help everybody out that's affected by the pandemic, and they have failed. The Premier League have stepped in where the Government refused to. Shame on them.
"It's something for us to be grateful to the Premier League for sincerely because they didn't have to do this. They have done it because they wanted to. Maybe they had a bit of pressure from the Government, but I see it as a voluntary act of kindness.
"If you look across society, I don't think there's another example of somebody like the Premier League helping out its neighbours and industry fellows.
"Uniquely, this Government thought that the Premier League should bail out football while it's bailed out rugby, horseracing, the arts, pubs, all sorts of sectors but refuses to do anything for the football pyramid.
"We've been affected by lockdown restrictions, and every other sector of business that has had those restrictions has had support – we've had none.
"Fair play to the Premier League, I think it's brilliant what they have done. It's a standout, unique example in our country."