VENUE
Sunday 15 November, Cardiff City Stadium, 5pm
TV
Sky Sports Football
ONLINE
Liveblog on RTÉ.ie and RTÉ News app from 4.30pm
Seedings situation
Until Thursday, anyone under the age of 35 could proudly say that England had never beaten Ireland in a football match in their lifetime.
Given the state of both teams, it was obvious once the fixture was announced that this unbeaten run wasn't going to survive the dismal year of 2020.
However, there are reasons beyond this, more important reasons, to explain why some were bemused at the arranging of the Wembley friendly.
The 3-0 loss, combined with Slovakia's extra-time victory in Windsor Park, condemned the Republic of Ireland to Pot 3 for the 2022 World Cup qualification draw.
The Slovaks' travails in the wake of their penalty shoot-out win against Ireland meant that Stephen Kenny's team somehow retained their Pot 2 status at the end of the October window.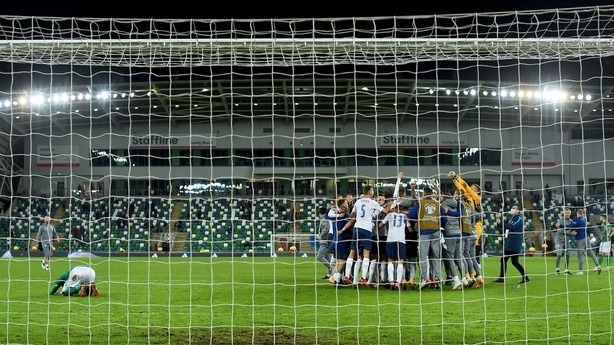 We dropped three ranking points* on Thursday, while Slovakia gained 13 to leap above both Ireland and Russia in the standings.
The Republic of Ireland are now 37th in the world and sit in top spot in Pot 3.
They can, however, jump back into Pot 2 before it's too late.
The seedings whizzes at the WeGlobalFootball website - who remark at the outset of the Irish entry that playing England was "not wise" - tell us that two draws against Wales and Bulgaria might be enough to see us back into Pot 2, but only if Russia manage to lose to either Serbia or Turkey, while failing to win the other.
Ireland would rather break into Pot 2 thanks to a victory but that, if it arrives at all, is probably more likely to come against Bulgaria.
Still, all to play for.
*Helps to say this in Ronnie O'Sullivan's Aussie accent
Paging Giggs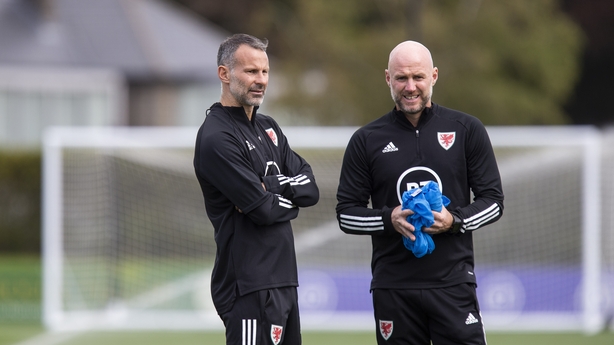 Wales won't have their normal gaffer in the dugout. Ryan Giggs - who denies the assault allegation made against him - agreed with the FAW last month that he would not be involved in any of the three games in the current international window.
Assistant coach Rob Page, former defender for Sheffield United and Coventry City, will take the team for the three games but has stressed that 'Giggsy' is only "a phone call away".
Despite sitting top of the group, the Welsh haven't exactly been ripping up trees performance-wise.
They played out a deeply underwhelming 0-0 draw with USA in Swansea on Thursday. (Even in the wretched year of 2018, Ireland managed a home win over USA.) And they were fortunate enough to scrape a goalless draw against a badly depleted Ireland side last month.
Still, they experimented with their side on Thursday and the big news is the return of Gareth Bale.
Page had to bat away suggestions that Bale spent the USA game watching golf on his MacBook instead of the friendly. If true, it's hard to blame him.
Covid stuff, goal-drought stuff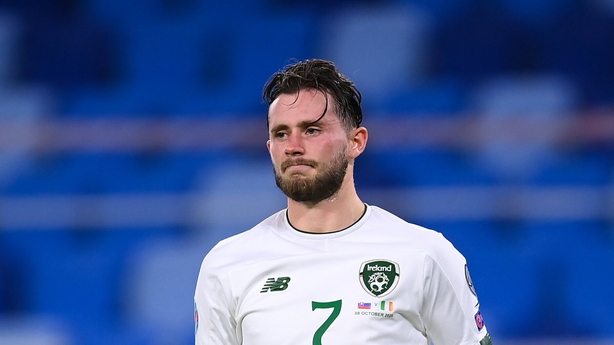 Based on the lucky general maxim, Napoleon would probably be looking to move Stephen Kenny on right about now.
Coronavirus issues dogged Ireland during the last international window and they've returned to haunt us once more.
Callum Robinson and Alan Browne are both out due to contracting the virus. This comes on top of injuries to Aaron Connolly and Seamus Coleman, while James McCarthy withdrew from the England game due to family reasons.
Harry Arter is still injured, while John Egan's head injury suffered early in the England game has now ruled him out.
All this is before one recalls that David McGoldrick, a star man in Bratislava, went and retired from international football at the beginning of the month.
In response, Kenny has called up Derby County's Jason Knight from the U21s, with Jack Byrne and Ryan Manning also joining the squad.
Josh Cullen is in, while Ciaran Clark and Darragh Lenihan are also expected to be sent for.
Ireland's goal drought has now clocked at 480 minutes after Thursday's game.
Nations League relegation threat?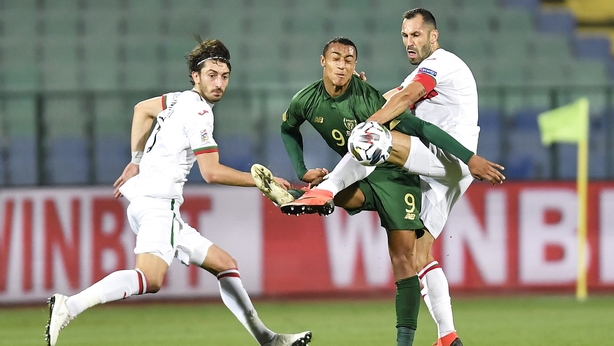 Promotion is officially beyond Ireland and all that's left is to avoid relegation. Kenny's boys sit one point clear of Bulgaria thanks to garnering a point off Wales last time out.
If Bulgaria do win at home to Finland tomorrow, then it's probable Ireland will need to win their last game on Wednesday.
Going down to League C wouldn't say much for our current standing as a football nation.
But then watching the Scots celebrate on Thursday, some might be inclined to wonder whether relegation to League C is quite so disastrous a fate.
Verdict
We went for a draw last month. Were proven right. All things considered, it's hard to be too optimistic.
Wales 1-0 Republic of Ireland