Filippo Giovagnoli is hoping for a pre-match pep talk with one of his boyhood heroes Liam Brady to give him a final boost ahead of Dundalk's fairytale clash with Arsenal at the Emirates on Thursday night.
Giovignali was a huge Juventus fan growing up, and fondly recalls Brady's time in Turin during the early 1980s.
Brady, who forged his reputation at the Gunners before he moved to Italy, spoke to Giovignali a few weeks ago ahead of the draw for the Europa League group stages.
The pair share a mutual friend, with Brady happy to offer the Lilywhites boss some words of wisdom.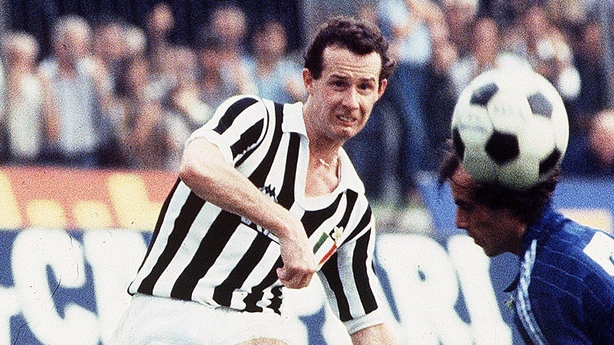 "I tried to call him... I will try again tonight," the Italian said on the eve of the Emirates clash.
"We have a mutual friend that connected us and he was really nice with me. He was one of my idols when I was young. He was playing with Juventus. It was really nice to talk to him a few weeks ago. He's a really nice person.
"It was before the draw for the group stages. We didn't know we were playing against Arsenal. He quite honestly told me that he doesn't know much about Irish [domestic] football. Then he said, 'let's talk later if you want some advice about English football or whatever'.
"I'm going to try to call him tonight. I would love to meet him as soon as possible."
Dundalk were beaten 2-1 by Molde in their opening Group B match a week ago and head to London as enormous underdogs, even if the hosts are expected to field a much-changed side with an eye on their Premier League trip to Manchester United at the weekend.
Giovignali admitted his team felt tense going into the Molde showdown but he has urged them to relax and use Arsenal's total commitment to playing from the back as an inspiration.
"You can have fun performing; you can have fun challenging your opponent," he said.
"It's not just about the result. It's about applying what we try in practice.
"The style that Mikel Arteta wants to implement with Arsenal is a complete inspiration for us. The way that he wants to build up, they did it even against Liverpool, who are one of the teams that press the best. They didn't care. They keep on going.
---
Arteta praises Dundalk boss's 'great story' ahead of Europa League clash
---
"It's an attacking style, but through principles built up, they are amazing.
"You can see what Mikel wants to do. Of course it's going to take time to consolidate the style he wants to apply but I think it's the right way to do it.
"Last week we felt a little bit more of a responsibility because we were playing at home against Molde, even though they are a really strong team from Norway and a bigger team than us. We felt that we had some chance to get some points against them."
Dundalk, who were beaten by Waterford last Sunday, are in the middle of a hectic run of fixtures.
Still in need of a win to guarantee third spot in the Premier Division, they face St Pat's in Inchicore on Sunday and also have an FAI Cup quarter-final against Bohs to look forward to on 14 November.
While Giovignali acknowledges the importance of wrapping up that European spot via their league placing, he's still embracing the chance to take a swing at a European powerhouse.
"Tomorrow night is going to be different," he added, before joking: "It's going to be preparation for the game against St Patrick's!"
Listen to the RTÉ Soccer podcast on Apple Podcasts, SoundCloud, Spotify or wherever you get your podcasts.