Niamh Fahey has seen a lot since she took the plunge and headed for England 12 years ago.
The Galway woman moved to Arsenal to embark on a journey that's delivered five top-flight titles and five FA Cups, with stints at iconic clubs like the Gunners, Chelsea and now Liverpool, the side she has supported all her life.
One ambition has eluded the 33-year-old, however: making it to a major tournament with the Republic of Ireland.
The closest Fahey has come was back in 2008, at the beginning of her international career when Ireland made it to the play-offs of Euro 2009. Their dreams were shattered in a 4-1 aggregate defeat to Iceland.
On Friday, they can guarantee themselves a Euro 2022 play-off spot with a point against Ukraine. And this time, Fahey believes the Girls in Green are far better equipped to get over the line.
"The majority of the team now are full-time professionals," she said when reflecting on the loss to Iceland.
"At that time it was the opposite. The majority were amateurs in college or in university. More of our players are playing at the top level and we have people who are winning titles in America, in England. We're definitely in a stronger position.
"It would mean everything [to qualify]. Anywhere I've gone to play it's always been with a view to keeping myself involved in the Irish team or trying to qualify for a major tournament. It would be one of the pinnacles of my career. It would be just massive."
Fahey is acutely aware that Ireland also have the chance to raise spirits back home.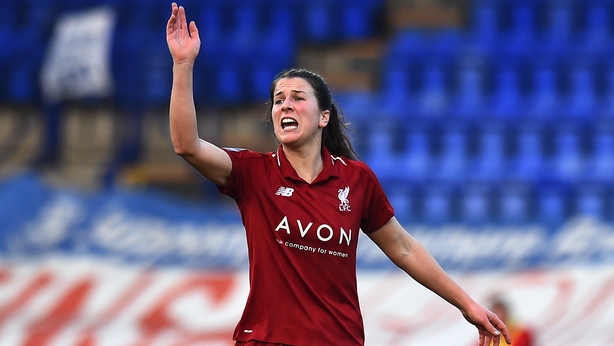 She's spent time working with Jigsaw, a support network does tireless work to help young adults with mental health issues. As captain of the Reds, she's also taken on the extra responsibility of ensuring her team-mates are thriving off the field as well as on it.
"Obviously the mood at home probably isn't going to be great so at times like this sport can be used as a relief," Fahey added. "Hopefully we can provide a feelgood factor by getting a good result on Friday.
"This a global pandemic - it's a tough time for everyone. It's important to be able tap into different resources, whether that's talking to people, using different apps, meditation, mindfulness, all those things to try and keep yourself in the here and now and not get carried away with future thoughts. I use apps and stuff just to keep myself grounded on a daily basis.
"At Liverpool, now being captain, you have that extra responsibility to help out with off-the-pitch stuff which brings its own challenges and burdens. You're making sure you can help everyone with off-the-field problems and that can be just as difficult as concentrating on your job on the pitch.
"I'm enjoying it. It's a new experience for me. I'm learning as I go along."
Liverpool were relegated last season but Fahey never considered moving on from a club close to her heart. She's currently soldiering in a competitive and combative Championship, determined to get the Reds back up at the first time of asking.
"Playing in the Championship has brought us different challenges," she said. "Teams are a lot more physical. We've had to adapt and adjust to that. As a team we're starting to do that now.
"For me, staying was a no-brainer. I wanted to stay at the club to get us back up. We managed to keep a lot of our squad, which is very much a top-level squad, so there was no concern for me about staying and playing in the Championship.
"It's such an honour to lead out the team. Having that extra added responsibility, it's been fantastic. I'm really enjoying the whole experience. Hopefully we'll be able to get ourselves back up to the top league."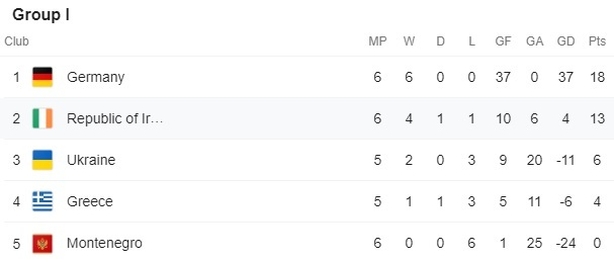 Promotion and a spot at the Euros wouldn't be a bad combo, but Fahey has been around long enough to know the pitfalls of looking too far ahead. Lots done, more to do is the mantra.
"With Ireland under Colin [Bell] we did a lot of good work," she stressed.
"We probably laid the foundations defensively and were very organised. Vera has come in and stamped her authority on us as well, so it's been a smooth transition. I think it's gone well."
Watch Friday's crucial UEFA Women's Euro 2022 qualifier between Ukraine and the Republic of Ireland live on RTÉ2 and RTÉ Player from 4.30pm, with live updates on rte.ie/sport.