In results terms, it was a bad week for Irish football.
But for those anxious to foment a culture war between Irish football supporters, the week could hardly have gone better.
Ireland playing well – or as the anti-Kennyites might put it "fannying about with the ball at the back" – while not scoring a single goal in any of the three games.
This could be our Brexit. Every country has had some sort of Brexit and this could be ours.
You have the remainer elite, with their podcasts, telling everyone Kenny is great, while the sullen populace, wondering why there's no bloody goal being scored, feel talked down to.
We're already seeing the phrase 'Kenny Out' pop up on the screen from time to time.
And while the comment threads on Youtube and Facebook carry only slightly more weight than the wall of a cubicle toilet, it nonetheless indicates that there's a great resentment brewing out there in the provinces.
We can surely anticipate a populist movement springing up against Kenny in the next while – 'Make Ireland Score Again'.
The media's partiality towards the Kenny project is certainly provoking a backlash in certain quarters.
In previous eras, the media typically led the charge against the Irish management – indeed back during the giddiest days of the Charlton era, segments of the football media were practically alone in their charge.
But not now. The way the anti-Kennyites see it, the media have been lobbying for something like a Kenny for so long that they now have a stake in the project. And the anti-Kennyites feel duty bound to add some balance to the grand debate.
One particularly tenacious online brigadier general in the anti-Kenny forces spent Wednesday night, tweeting more or less every football correspondent in the country with the all caps message 'NO CRITICISM ALLOWED OF KING KENNY'.
Needless to say, he went on to reference 'Dunfermline'. The residents of that town should feel privileged to know its name is about to become a buzzword in the impending Irish football culture war.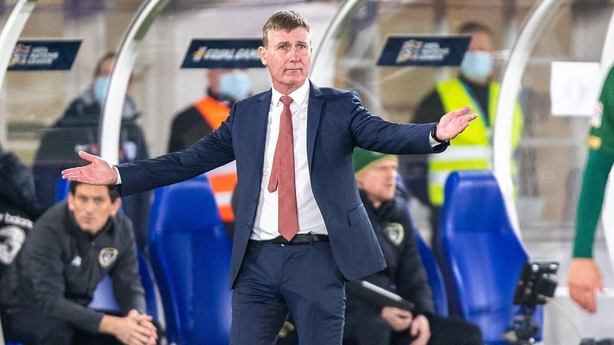 For some of the really hardcore, uncompromising Kennyites out there, the anti-Kennyites can barely be called football fans at all.
To them, they're just fellas who happen to have a Sky Sports subscription or else they're GAA fans who got into the Irish team during Italia 90.
In their telling, the more unreconstructed anti-Kennyite commentary puts them in mind of that famous Peter Kay 'John Smith' ad, when the lads are limbering up before a Sunday League game and our hero rockets the ball into a nearby council estate.
They see these 'takes' written down and all they can hear is a Bolton accent. "It's. No. Yuuuse. At. All. Unless. Ya. Stick. The. Ball. In. The. Back. Of. The. Bloomin'. Net."
For the anti-Kenny side, the Kennyites are full of snobs and posers, easily seduced by meaningless passing stats, stuffed with naive LOI boosters, who have absurd notions about the national team.
Deep in their bones, they believe that Ireland isn't a football country and we have gamed the system and punched above our weight thanks to the blunt pragmatism of our unfashionable but worldly-wise managers. The way they see it, Trappatoni, O'Neill and McCarthy can't all have been wrong. Any attempt to move away from their template will end in tears.
At the outset, we naturally assumed the divide would break out between League of Ireland men and the people who, in Dermot Keely's infamous formulation, "like to pause the game so they can go out and get a cup of tea."
Certainly, this is part of the story. These two factions have been jabbing at each other for a long time now, the LOI fundamentalists sneering at their opponents devotion to 'Da Pewell and Uni'eh', the Premier League exclusivists scoffing at their opponents' obsession with 'a pub league'.
There have many been flashpoints, many slights and insults down the years – the attempt to plonk Wimbledon in Dublin, noted Manchester United fan John Delaney labelling the domestic league "a problem child", that bit in Roddy Doyle's Family (noted Chelsea fan is Roddy) where Charlo and the son brand a Bohs-Pats match "shite" and leave early (possibly even before half-time though that's not made explicit).
The Kenny appointment has opened up a new front in this war and relations are fraught. Possibly the only thing that could ratchet up tensions even more is if Keely is invited on to do post-match analysis from now on.
In general, the League of Ireland community, less numerous but better represented among the football media, are backers of the new regime. They are currently spending their time, in the eyes of the Kenny sceptics, pumping out unreasonable amounts of goodwill and positivity in the wake of every goalless effort.
The Premier League die-hards, by contrast, contain a higher proportion of folk who are inclined to wonder what Kenny has achieved to merit this 'reverence', reinforcing their point by referencing Brian Kerr's failure to qualify for the 2006 World Cup every couple of minutes.
But there are early indications it is not as simple as that. It doesn't break out quite so cleanly along those lines.
At this remove, the breakdown seems to be less that between League of Ireland people and non-League of Ireland people and more split along stylistic or philosophical lines.
There are plenty of football eggheads out there, the Jonathan Wilson readers, the podcast devourers, who have never entered through the turnstile at a League of Ireland game (though this constituency are probably more guilty than proud about this fact) who are greatly enthused by the Kenny era.
Likewise, there are League of Ireland fans who are stubbornly resistant. Shamrock Rovers supporters, in particular, don't have fond memories of him as their manager and it appears they were further alienated by Jack Byrne's exclusion on Thursday and Sunday.
There are also, though the Kennyites might be slow to admit it, plenty of knowledgeable football fans who roll their eyes at the trotting out of possession stats and who are minded to insist that we might want to start thinking about scoring a goal some time soon.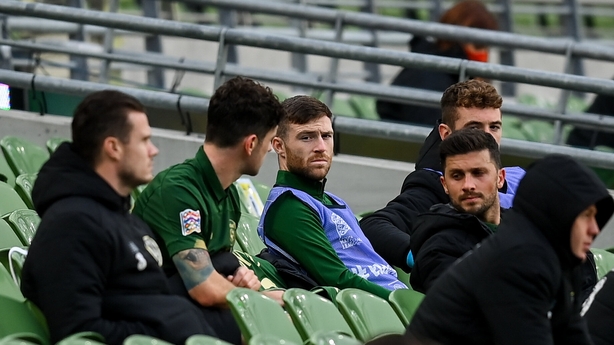 Who has right on their side?
So long as Ireland continue to register zero in the goal column, the sceptics will have ammunition.
While the OptaJoe stats are certainly looking healthier than the dark days of Tbilisi 2019, the Kenny backers could do with a goal being scored, preferably one that isn't a Shane Duffy header from a corner.
But we are emerging from bleak days - we speak less of 2019 and Mick McCarthy's 'even par' second stint and more of 2018 and the dying embers of the Martin O'Neill era.
For comparison, people might recall the early travails of another League of Ireland winning manager, whose path to international football was rather similar to Kenny.
Kenny's predecessor at Shamrock Rovers, Michael O'Neill, took over Northern Ireland in 2011 and promptly led them to one win in his first 14 matches, a run which incorporated a 3-2 loss to Luxembourg.
Because the Northerners were so acclimatised to failure, the IFA weren't inclined to dump O'Neill. We know the rest. Our neighbours qualified top of their group for Euro 2016, their first competition in aeons, almost made the 2018 World Cup and have a great chance of reaching the next tournament.
The Republic's transition, based on the early performances, doesn't look anything like as painful.
One of the low points of the Republic of Ireland's recent football history, to anyone who was there, was the friendly against Michael O'Neill's Northern Ireland in late 2018. At home in Dublin, the Republic played putrid football and were desperately lucky to escape with a scoreless draw.
We don't have to search too far back to discover that the pre-Kenny ways, allegedly pragmatic though they were, had stopped delivering results themselves. We hardly want to go back there, do we?