RTÉ Soccer analyst Liam Brady is firmly of the belief that patience is necessary as Stephen Kenny builds a new Republic of Ireland side.
Kenny has presided over five games since taking over from Mick McCarthy in April but has been hit by a series of Covid-related setbacks that have robbed the new regime of any solid platform to work off.
Despite that, green shoots of a new style and system have been evident, albeit without any tangible results of note. There have been three draws and two defeats, including last night's 1-0 reversal in Finland. 
Asked to sum up Kenny's opening gambit, Brady, speaking to RTÉ Sport, said: "Not bad. Obviously worrying that fact that we are not scoring any goals but then we haven't really got a top striker in the squad ever since Robbie Keane retired.
"Nobody has filled those boots but that's not Kenny's fault, so he is trying to come up with solutions.
"I have been encouraged with good combination play, good passing, but we haven't put our chances away.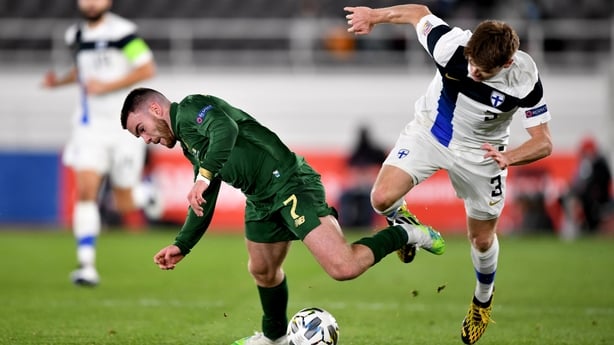 "It's a work in progress, we all need to be a bit patient and I think the man is going to need at least this World Cup [qualifying] campaign that's coming up soon to bed these young players in.
"When Michael O'Neill started off with Northern Ireland it took him 10 matches to get a win under his belt and he went on to do smashing things so we've all got to be patient and ignore the knockers.
"There are 55 European teams fighting over 13 places for the World Cup so we are really up against it to qualify.
"So why don't we give the man a chance, a year or a year and a half under his belt and see where we are then."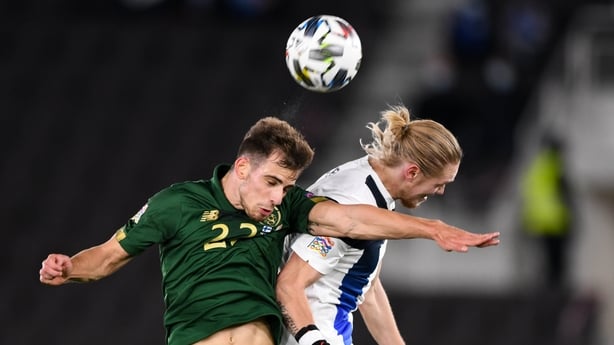 Kenny's side have managed to score just once – Shane Duffy's header in the opening 1-1 draw with Bulgaria but Brady, who won 72 Ireland caps, said the new style of play is something he prefers over McCarthy's system.
"I'd be more in the Stephen Kenny camp," the former Arsenal and Juventus man said. 
"If you encourage players to play, they will improve and there are some good young players on the horizon.
"Molumby, I thought, has done well in the last couple of games.
"Connolly is only going to get better up front, perhaps he might be the solution to our goalscoring problem.
"Dara O'Shea came in last night, only 21 and he's playing in the Premier League, all these things bode well for the future."