Departed Cork City manager Neale Fenn cited a mixture of budgetary constraints and the difficulties thrown up by the Covid-19 disruption as the chief factors behind the club's miserable 2020 season. 
Fenn was sacked as manager on Thursday with Cork City sitting bottom of the table, two points adrift of Finn Harps. 
Former Ireland international and Cork City player Colin Healy was quickly installed as interim manager until the end of the season but in his first game in charge last night, the Rebel Army were thoroughly out-classed by Bohemians in Dalymount Park.
They now have four games to clamber above Harps and preserve their Premier Division status. 
It represents a precipitous decline for City who, under John Caulfield's management, consistently vied for the title with Dundalk, winning the League and Cup double in 2017 and never finishing outside the top-two between 2014 and 2018. 
However, their performance levels dipped dramatically in 2019. Fenn, fondly remembered at Turner's Cross for his performances as a player during the 2005 title winning season, was appointed as manager near the end of last season, after a couple of impressive years in charge of Longford Town. 
Just a year later, Fenn is gone with the threat of relegation hovering over the club. 
Speaking to RTÉ Radio 1's Saturday Sport, Fenn admitted the timing of the move surprised him although he knew that the state of the league table had placed his job in jeopardy. 
"I suppose I was surprised by the timing of it. It's really close to the end of the season. But not really surprised, we were bottom of the league. It's a results business and if you're not getting the results, then you can't really have much argument.
"We were struggling to get the type of players the club was expecting for the budget we had. That's the main point.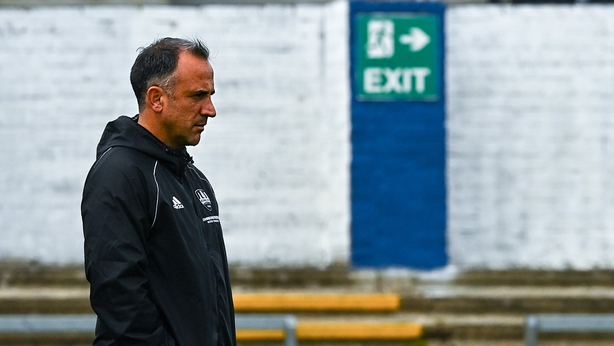 "The type of players we could bring in, with the money I could spend, were not the type of players the club had been used to.
"They've had a lot of success over the last few years. The fans and everyone down there is not used to the club struggling in certain games and unfortunately that's what was happening. 
We were hoping things would have worked out, we were hoping some players would have performed better
"The more money you've got, the better chance you've got. The bottom third of the table is where we were at, budgetary-wise. It was a struggle and I knew that going down there.
"We were hoping things would have worked out, we were hoping some players would have performed better."
In addition to the recruitment woes, Fenn said the coronavirus disruption caused problems for a team which was trying to bed down and adjust to life in the league.
"Obviously, we had a very difficult start with a couple of games early in the season with a brand new team. And then Covid hits, you come back and you've got 13 games to stay up.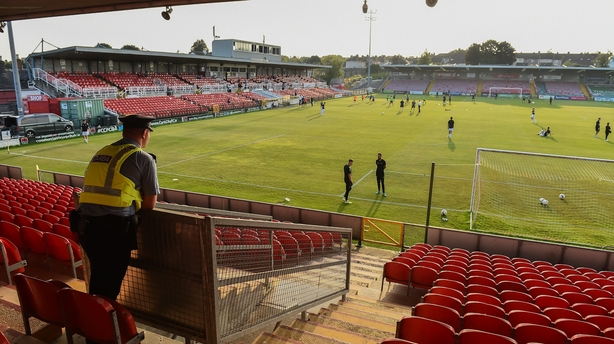 "The players you've signed originally to play a certain way and do a certain thing, you're asking them to do something else. You're asking them to scrap in a relegation battle. 
"That's more or less the tale of it. If you've got a 38-game season, you're hoping, if you're signing young players and attacking players, that you'd have got better as the season went on. 
"At the start of the 2020 season, we had only four established first team players under contract, two of them had to leave so we're back down to two. We had to bring in a lot of players and it takes time to bed in. We only had five games before Covid hit, a few of those (players) leave during Covid and you're down more players."
In his Cork Evening Echo column, Graham Cummins said he was surprised at just how expansive Fenn wished Cork to be and suggested a more pragmatic approach might have suited their situation but the departed manager disputes the interpretation.
"I think we were realistic enough after the break to see that it was risky to play the type of football we wanted to. So, we went a little bit more pragmatic and defensive and solid and hard to beat. 
"But then the original players that you've signed, that's not them and you didn't sign them to do that so it's a bit of struggle. But I certainly didn't think we were naive or going into games trying to play teams off the pitch. 
"We wanted to stick to our principles but I wouldn't say that was the reason we were bottom of the league."
Fenn also gave his response to the exit of Daire O'Connor, the player admitting during the week that he was "baffled" at being moved along.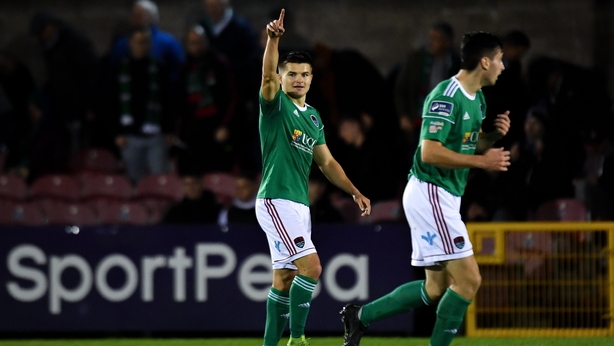 "Daire's a great lad and there was certainly no falling out. After the Pat's game, we lost, we sat down and analysed it and thought for the next five games, we needed a certain type of player and a smaller training squad. We want to focus on the 18-20 lads who were going to be the right boys in the last five games. 
"We spoke to four or five of the players and we said we want to go in a different direction, you're not to be involved in the next five games and if I'm still manager here, there's not going to be a contract for you here next season.
"And obviously, because there's a transfer window on and he could still get signed by a team in the north or the UK, he got released. There was certainly nothing strange going on. 
Asked whether he'll be seen on the League of Ireland touchline again, Fenn is eager and hopeful. 
"I hope so. I hope someone takes a chance on me again and I'll still be putting my name out there for jobs."