Stephen Kenny believes that Ireland will have to do something extraordinary to qualify for next summer's rescheduled Euro 2020 tournament.
The last remaining road to qualify for the Dublin-co-hosted summer showpiece begins for Ireland next Thursday away in Bratislava as they take on Slovakia.
Pure knock-out football at this late stage for the remaining four berths at the Covid-delayed championships with a winner-takes-all situation in place - the victors going on to face the final hurdle against Northern Ireland or Bosnia in November.
Two away wins are needed for the Boys in Green to make it to their third consecutive finals, having qualified for Poland/Ukraine in 2012 and France in 2016.
Yet the away form of this Irish side has proved far from convincing in recent years with the last significant victory outside of the Emerald Isle coming almost three years ago with a 1-0 win in Cardiff during the 2018 World Cup qualifying campaign.
And the last time that Ireland won two on the bounce, on the road, came a year previous as they beat the not-so-mighty Moldova in October 2016 before travelling to Vienna to secure the three points with a 1-0 win over Austria a month later.
Stephen Kenny has been living in a state-imposed isolation since the last two Nations League games and the only player in the squad that the manager has been able to watch in the flesh in recent weeks is Jack Byrne who plays in the League of Ireland for Shamrock Rovers.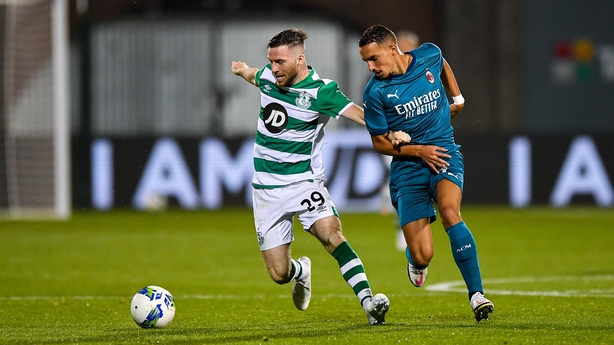 Kenny believes that the preparation, while not ideal, will be thorough and sufficient, stating that there will be no excuses on that front heading into the game in Slovakia – the new man in charge admitting that he has been too busy to take time out to read the recent FAI-related publication 'Champagne Football'.
"It's been very frustrating. The laws in this country prohibits you to [go to England] or else you have to quarantine for two weeks, which is impossible for me as the manager.
"But we have had a scouting team at a lot of the matches and have utilised all the people in our international set-up, including some of our former players who have been involved coaching in the international set-up, writing reports on the players, and that was important.
"There is a lot of information, all the games are available to watch from the campaign, so we will not have any excuses in that regard. We will be well prepared on Thursday and make sure we are ready."
Looking ahead to the game, Kenny expects a very tough encounter against a side who just missed out on automatic qualification by one point to second-placed Wales whose 1-0 win in the narrow encounter in Cardiff proved decisive.
The two sides drew 1-1 in Slovakia, while Ireland's opponents also impressed in their group games against Hungary, taking all six points.
"I think it's a tough game," said Kenny. "I think Slovakia were very unfortunate not to qualify themselves. They played very well.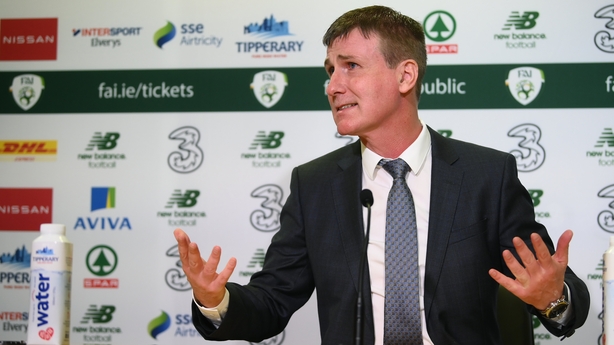 "I don't think their Nations League games bear any relevance, they made eight changes in that last game with Israel.
"The games with Wales and Hungary are the measuring points for us, to see their strengths. They had a lot of possession over those games. They are a good team, and from our point of view, we've not won an away game against a significant nation in quite a few years.
"It's something we have to do, something extraordinary, and [we need to] rally around each other to produce a big performance in Slovakia."
Kenny's preparation began in earnest earlier in September when he had to use Ireland's two Nations League games to get to know his squad and see what players are best suited to his strategy going into the match in Slovakia.
And while Ireland laboured to a 1-1 draw away in Bulgaria and were beaten at home by Finland, Kenny believes that the two matches gave him a lot of clarity heading to Bratislava next week.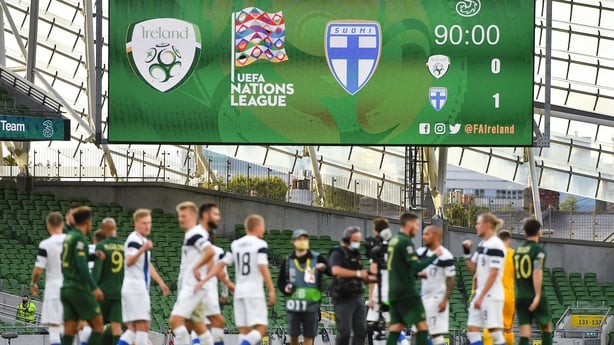 "The great thing about the last window we were able to increase our options in midfield and in the forward areas," said the manager.
"We saw what worked and what didn't, we have a clear idea of what we want in the game against Slovakia, so we'll be ready."
One of the main advantages of the Nations League games was the process of travelling away to Bulgaria, and with a similar Thursday game in Bratislava next week, the playoff is a near logistical mirror image of the days leading up to the big game.
"To have that game last month was great to have before we play Slovakia, and get the players together, with the changes that we have made and with new members of staff, it was great to integrate everybody.
"For the players themselves, there is great humility in the group. There is real determination, they love playing for Ireland and there is real passion for playing for Ireland.
"The possibility of getting to the European Championships is unique, in Ireland in particular, it would be a unique occasion and they really want that.
"They know that they will have to have an extraordinary sequence of results – we need two big away wins – in order for that to happen, the first one against Slovakia."
Should Ireland win next week, Kenny and his squad will have to do it all again in November, on the road, in either Belfast or Bosnia, and while the manager will no doubt have pondered which of the two would be preferable, he believes it would be naïve to start planning for such a scenario.
"We are not really focused on that, we have a big enough job ourselves in Slovakia," said Kenny.
"And if that was the case, we will have a full month to concentrate on that.
"It would be naïve to suggest that we can focus on that. Slovakia will be our full focus."