The more things change, the more they stay the same. New manager, new regime, same question; Coleman or Doherty? 
The perennial question in Irish football. Who do you play at right back? Seamus Coleman or Matt Doherty? Your captain or your best player? 
Stephen Kenny tried his best to answer the question, without giving anything away as to how he is thinking ahead of next week's vital Euro 2020 play-off against Slovakia. 
"These are good problems to have," said Kenny, speaking at today's press conference.
"Seamus has been in fine form there's no doubt and that's a good sign. We will do what we feel is right for the game itself. They are both versatile players, Matt Doherty and Seamus Coleman are huge assets and that's what we want." 
It took Mick McCarthy less than an hour on an exposed pitch with the wind blowing a gale in Gibraltar to decide that Doherty and Coleman could not be incorporated on the same team, however, the fact that Kenny sees versatility as a positive shows that the manager may be thinking of a way of including both his captain and the marauding wing-back in the starting XI. 
Kenny selected a straight four at the back in his opening two matches as Ireland manager, and should that option be opted for in Bratislava next week, you might imagine that he will have to leave one of the players on the bench. 
However, the manager did stress after the Nations League double-header that he was not wedded to any particular system, and as he had issues with his defence in the two matches, it would certainly offer a route back into the team for Coleman.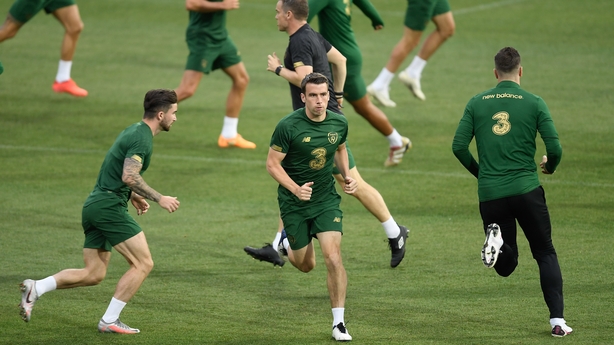 Doherty, of course, got the nod for those two matches, the draw in Bulgaria and the home defeat by Finland, and it is no coincidence that the new Spurs signing was not nearly as effective when asked to play in a flat four. 
The Dubliner thrives with the freedom he gets when selected as a wing-back with licence to bomb forward at every opportunity, and with attacking football on the agenda for the new Ireland manager, he may well look to change the formation to suit the duo.
"Seamus has been a great captain for Ireland and a great player and has started the season well, Matt finished the season brilliantly with Wolves, scored quite a number of goals.
"In the last games for us he was in pre-season mode and I thought his best game for Tottenham was last weekend, he really looked back to himself. That bodes well. 
"I'd consider anything. I have a fair idea of what I want, but I'm not going to say what system I will use against Slovakia, but the options are there and there is flexibility in the squad to do that, so it is a good position to be in."
Naturally, Kenny was not going to share his tactics or formations ahead of such a big game, however, he did answer in the affirmative when asked did he believe that both Coleman and Doherty could play in the same team. 
"Do I?" Kenny pondered.
"I do."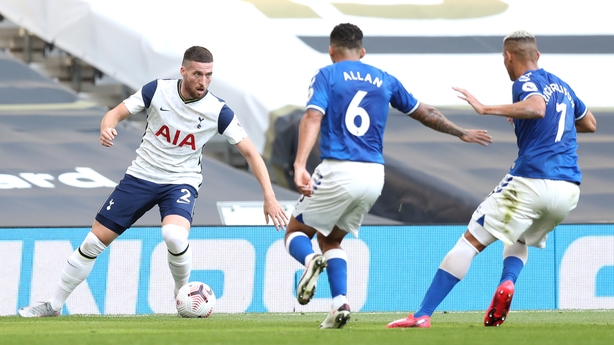 Despite the poor results from the opening games of the Kenny era, the new man in charge was positively upbeat ahead of the trip to Slovakia, buoyed by the fact that a large majority of his squad have been playing regularly since the games at the start of September. 
Club form will certainly prove a deciding factor as the manager looks to pick a team that will both create and convert chances next week, and Callum Robinson's brace against Chelsea last weekend will have alerted the manager to another option for the attacking player who led the line well for West Brom. 
Likewise, Aaron Connolly has proved his versatility, playing in a range of forward roles for Brighton and the Galway native possesses real speed, which is something that Kenny sees as a real asset in international football. 
"I was pleased with Callum Robinson getting two goals against Chelsea last weekend, playing as a central striker.
"We haven't always viewed Callum as a central striker because he did a lot of his good work at Preston and West Brom last year in wider areas, particularly off the left. And that's good news, we need that.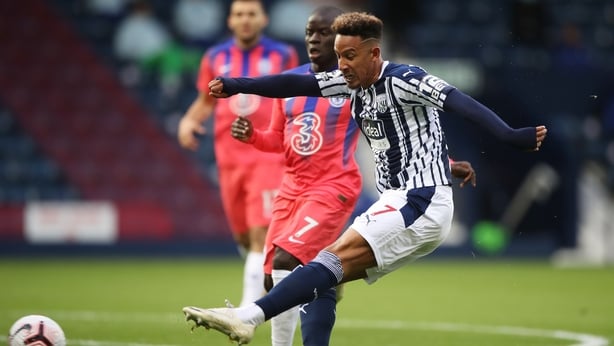 "I think [Aaron] is another option and it is good to have options. Speed at international level is very important and it's great to have that speed that Aaron has.
"He has come a long way in a short time and I am delighted for him. He's come from the Under-21s to getting into the Premier League over the last year and doing so well. He's coming good at the right time." 
Kenny did reveal, however, that certain players in the squad will need to be assessed ahead of the trip to Slovakia, including Robbie Brady who is struggling with a rib injury, while he also confirmed that Troy Parrott was not available as a result of a new injury. 
"I'm much happier now as in the last window, for example, Shane Duffy had played one league game for Brighton in nine months," said Kenny. 
"We are pleased players are playing regularly in their first teams. It's very different to a month ago when the players were in pre-season mode, they hadn't played a game. 
"Troy is injured," added the manager. "He returned from a thigh injury and injured an ankle, so he's very unfortunate." 
"We can't say with any real certainty that both [Brady and Callum O'Dowda] will be okay.
"Obviously, Callum O'Dowda has been injured and Robbie Brady missed the game on Sunday with a rib injury, so we will have to see how it goes. But there is some distance between now and meeting up on Sunday so we will see how that goes." 
The Sunday meet-up, however, will bring with it its own issues as almost half of the squad are set to play for their clubs on Sunday, which is going to disrupt training on Monday, with the manager effectively losing a day with his players to prepare for the play-off. 
"We hope there won't be any interruptions with Covid-19, and with injuries over the weekend.
"The only problem is that at least 11 of the players are playing on Sunday. That's unusual. Normally there'd be only one or two players.
"Half the squad will be playing on Sunday and that rules out training on Monday. We fly out Tuesday and the match is on Thursday.
"So we have very little preparation time, which poses a logistical problem. But we will make sure we are ready. We will have to prepare in other ways."