Graham Burke admitted that it will be a jaw-dropping moment should he line up against Zlatan Ibrahimovic in tonight's Europa League encounter with AC Milan.
Shamrock Rovers take on the Italian giants at Tallaght Stadium this evening in a one-legged Europa League clash and the Hoops attacking midfielder believes that the Swedish superstar will be the best player he has ever faced. 
High praise indeed, as Burke made his Ireland debut against a France side that were about to go on to win the World Cup in the summer of 2018, featuring players like Paul Pogba and Kylian Mbappe that night in Paris. 
But Burke feels that the Milan striker is a unique talent, and it will be an honour to share the same pitch as the iconic frontman. 
"He's one of a kind, you can't teach people what he has, all you can do is try to contain him," said Burke, speaking to RTE Sport ahead of the game.
"If he does play, to line up against him would be an unbelievable feeling and a jaw-dropping moment.  
"He's probably the best player I'll ever play against."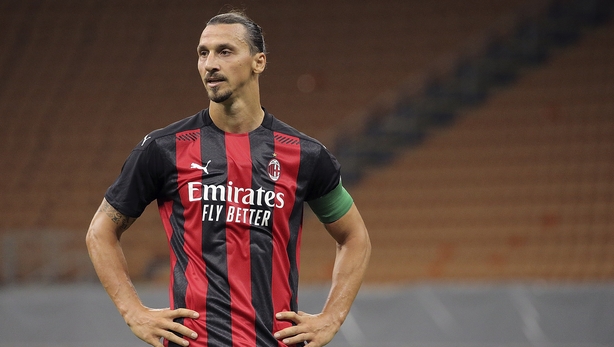 Yet while Burke is full of admiration for the player, he is under no illusion about the focus needed going into such a high-profile and tough encounter against the seven-time European champions. 
However, he also believes that a lot of the Rovers team have big-game experience, which will prove invaluable.
"For us we have to firstly enjoy it, because when are you ever going to get to play a game like this?
"And then secondly, be focused for when you go out on the pitch and know that you have to run yourself into the ground.
"We're going to have to defend, there are no two ways about it, but on the flip side we can't just boot the ball, we have to take pride on the ball and compose ourselves and try to be confident. 
"We've played in big games before, and it gives you the experience of playing [at that level] and we'll relish it."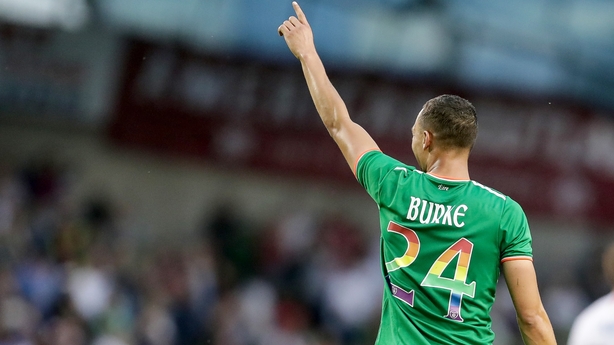 Burke says that confidence is sky high in the Hoops squad at the moment, as Stephen Bradley's side are the defending FAI Cup champions and currently enjoy an eight-point gap at the top of the Premier Division table. 
He feels that it is all a result of the manager's masterplan at the club, which has been a work in progress over the past few years, but is now starting to come to fruition. 
"The more games you win the more confidence you get," said Burke. 
"I've been here since the start, since the gaffer came in and it has been everything that we have been working towards. The squad is much stronger now in every aspect. 
"Now everybody sees what the manager has been preparing for. We knew Dundalk was the level that we had to get to and I think we are right there now. 
"As players you want to win things. Winning breeds confidence and when you get a taste of silverware, you want it again. 
"We will use it as a stepping stone to go on and achieve more." 
While Burke is admittedly in awe of the striking Swede, he also recognises the quality that is evident throughout the Milan squad, and he senses a real cup final atmosphere building ahead of the big game in Tallaght. 
"You just need to look at the top of the pitch and all the players that they have all around.
"It is the same feeling as a cup final, so it is to be cherished, just like that."
Follow Shamrock Rovers v AC Milan (kick-off 7pm) via our live blog on RTÉ.ie/sport and the RTÉ news app, or watch live on RTÉ2 and the RTÉ Player from 6.30pm.