Jack Byrne is hoping for an impressive personal performance for Shamrock Rovers as the Hoops take on AC Milan in the Europa League at Tallaght Stadium.
And while the Dubliner's sole focus is on the green and white of Rovers and not Ireland, he is aware that such a showing would hardly harm his chances of an international recall.
Despite the odds being stacked against the league leaders, Byrne believes that Rovers have the quality to put on a good showing against the seven-time European Cup winners. 
Byrne said that his side's approach to the game is to take the name out of the equation, remember that it is 11 versus 11 on the night and focus on the areas where Rovers can hurt the travelling Milan side. 
A bitter-sweet occasion for the former Manchester City man, who would love to be playing in front of fans, family and friends at a packed Tallaght Stadium, however, he is also mindful that the high-profile draw may not have happened had Covid-19 travel restrictions not narrowed the numbers. 
The Dublin club were given a three to one chance of meeting the Italians once UEFA had broken the teams into government guidelines groups, and as a result of a favourable draw Rovers will play the Italians in a one-leg, winner-takes-all encounter on Thursday night.
"It's a big deal when a club like AC Milan comes to Ireland and we're just proud that we get to represent the club in such a big game," said Byrne, speaking to RTE Sport. 
"It's different and with no fans, so it's a bitter-sweet moment. We're looking forward to it. Football is crazy it's 11 v 11 and you never know what will happen 
"I think the draw was set up differently and we might not have got them had Covid-19 not been here. So you have to take the good with the bad. 
"We'd love the fans to be there but we know the fans, family and friends will be watching and we want to go out and give a good account of ourselves and hopefully do well," added Byrne, referring to the fact that the game is being shown live by RTE across Ireland and the UK.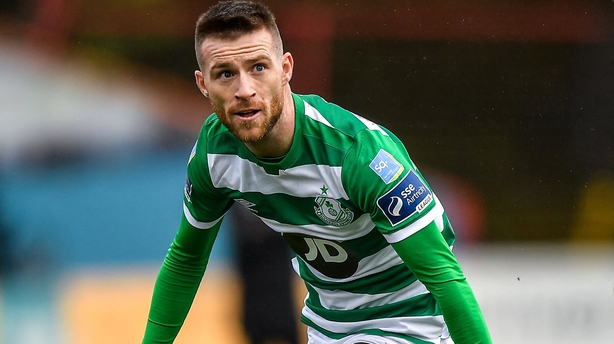 Looking ahead to the game, Byrne said that manager Stephen Bradley has been working off the basis that they are facing 11 players rather than AC Milan and has been analysing where Rovers can hurt the Italian side, and vice versa. 
And while the 24-year-old is more than aware of the quality of the team they are set to face, Byrne is still looking forward to the challenge of playing such esteemed opponents. 
"They have some world class players, but that's what you want to do, to test ourseleves against the best teams. 
"We've been playing well this year and we believe in what we do. The manager has us set up good and we'll give it a good go. 
"It's a game, you take the name AC Milan out when you are doing your analysis on them, just look at the 11 on the pitch and see where we can hurt them and where they can hurt us. That's how we will try to approach the game; it's 11 v 11 and we believe we can do well, as we can certainly play."
Byrne does not believe that the game is a free shot for the Hoops, who go into the game as massive underdogs, however, he does feel it could benefit Rovers is the Italians were to prove a touch complacent in their approach. 
"You want to give a good account of yourselves. You don't want to think it's a free shot and go out and get beaten four or five nil. 
"No games in Europe are easy, they are all difficult games. Some teams underestimate the Irish teams when they come over here, but we have a good team, we have five internationals on our team, and on the night it is who performs better."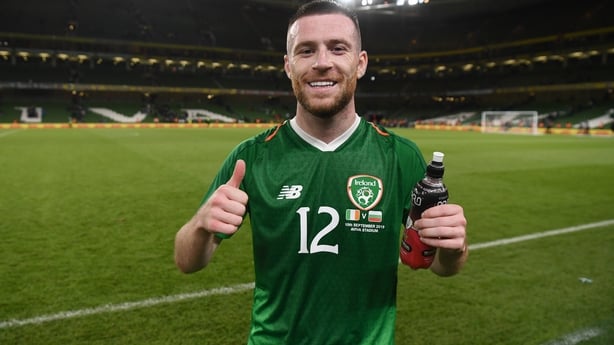 Byrne is hoping to put on a good showing as he tests himself against some of the best players in Europe and he knows that a big performance would not hurt his chances of earning a recall for Ireland's Euro 2020 qualifier against Slovakia next month. 
"It's games like this where I need to do well, and that's not putting myself under pressure to say I need to go out and run the show against AC Milan.
"I just want to do well in these games and in as many big games as I can to try to put myself in Stephen's mind. 
"I'm doing all that I can do and I am working hard trying to do well. If Stephen thinks that I'm performing well enough to throw me into his team, I'd be unbelievably proud to represent my country again. And I suppose a good performance against AC Milan won't do me any harm." 
And the star midfielder, who was named League of Ireland player of the year in 2019, while also making his international debut, is not looking to put himself in the shop window with a big performance, but would rather do it for the club and the manager, who helped him to earn that international cap by kick-starting his career. 
"I want to do well in these games and do well for Shamrock Rovers because this is a club who has been really good to me and gave me a platform to go on and make my international debut. 
"And we have a manager who has been good to me and really supported me when I wasn't playing so well. I just want to do as well as I can for the club and the fans and give as musch as I can do on the pitch. 
"It's not every day AC Milan come to town. It is going to be an unbelievable occasion." 
Follow Shamrock Rovers v AC Milan (kick-off 7pm) via our live blog on RTÉ.ie/sport and the RTÉ news app, or watch live on RTÉ2 and the RTÉ Player from 6.30pm.