It's still hard to comprehend how Liverpool beat AC Milan in the 2005 Champions League final when you scan the team photos from that famous night in Istanbul.
While the Merseysiders got to the decider with a relatively average bunch, the Italians looked imperious. Just reel off the names: Dida, Crespo, Cafu, Maldini, Kaka, Shevchenko, Seedorf, Pirlo, Stam, the creme de la creme of European talent at that time.
Their collapse when 3-0 up was like a weird hiccup in the universe, one that occurs when luck, pressure and panic collide. "We had six minutes of madness," manager Carlo Ancelotti said afterwards.
Milan did recover from that nightmare loss, beating Rafa Benitez's Reds in Athens in 2007. It was their third European Cup final appearance in the space of five seasons. They haven't been back since.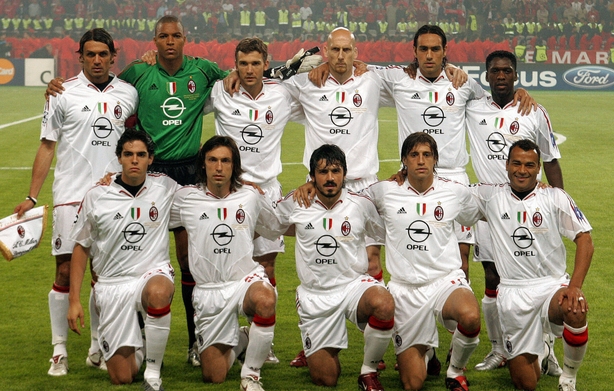 For 31 years, former Italian Prime Minister Silvio Berlusconi owned the Italian giants, selling to Chinese consortium Sino-Europe Sports [renamed as Rossoneri Sport Luxembourg] in 2017. Their disastrous tenure lasted just over a year, with the American-based Elliott Management taking control after Rossoneri Sport Luxembourg defaulted on debts owed.
Milan's decline, however, had been slow and steady in the years leading up to Berlusconi's departure.
Once feared throughout Europe, the Rossoneri have spent the last five seasons kicking around mid-table, with an average league position of seventh. They've spent big too. Recklessly so.
In June 2019 they were handed a one-year ban from European football for breaching UEFA's financial fair play rules. Big names left, their replacements mostly flopped.
The Americans have steadied the ship somewhat over the last 12 months. Marco Giampaolo was sacked following a dreadful start to the season, but replacement Stefano Pioli did enough to hoist them up the table, securing a sixth-placed finish and a return to Europe.
German Ralf Rangnick and RB Leipzig boss Julian Nagelsmann were heavily linked with moves during the summer but Pioli survived. He's brought in hugely promising midfielder Sandro Tonali - who played in Tallaght for Italy's Under-21s last autumn - and cultivated quite a young side that has potential.
Still, this Milan set-up is attempting to find itself in many ways, to flourish under the crushing weight of their own history.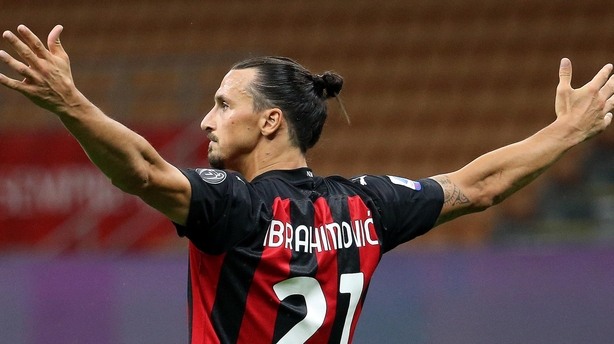 "There is an identity crisis," says Italy-based Irish journalist Paddy Agnew, author of Forza Italia: The Fall and Rise of Italian Football.
"It's just not clear how far the owners want to go in terms of investment. However, there are interesting players there. Hakan Calhanoglu, the Algerian Ismael Bennacer, the goalkeeper Donnarumma is only 21 years of age. There are young players there, a lot of them pretty useful.
"You ally that to basically one very experienced player in Zlatan Ibrahimovic and you're hoping for the best.
"They're very hungry, very keen to get themselves back on a winning run this season. Last season they started off badly, things went wrong, they sacked their first coach, brought in Pioli.
"In the second half of the season it looked at one point like they were going to bring in Rangnick, but Pioli did such a good job, pulling them up from the lower half of the table, that they held on to him. They're hoping to build on that."
Technical director Paolo Maldini claimed earlier this week that Thursday's Europa League qualifier against Shamrock Rovers has Milan a little nervous.
"It's a game that scares us a lot," the legendary defender said. "They (Rovers) are a team that is doing well, first in their league, and we have some (injury) problems."
Mind games? Maybe not. Milan might not be the powerhouse they once were but they still have everything to lose in Dublin.
"In terms of quality they are nowhere near the AC Milan that Irish fans may remember," adds Agnew.
"You might think they might not take Shamrock Rovers seriously. The problem for Rovers is they're going to take them very seriously.
"They're hungry to try and get themselves into Europe. There are young players there who don't want to get anything wrong, and this is their first competitive match of the season.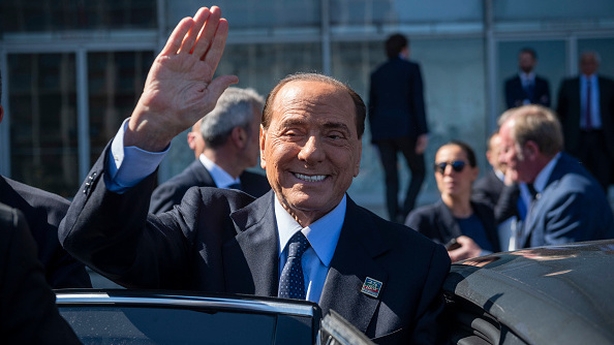 "At a certain point, Berlusconi wasn't pumping the same type of money into it. He became so involved in his political career that he lost a bit of interest. That coincided with the decline of the club. Then he sold out to the Chinese.
"It's now been sold to this US hedge fund group, and their policy is to have no big splash outs - because they haven't got the money. They're buying as many young players as they can, and bringing in someone like Ibrahimovic to guide the young players."
Zlatan will hog the cameras of course but Tonali also looks like a top player whose profile will rise in the next couple of years. Milan are trying to box clever after a period of silly spending, to get the club back into the Champions League and up towards the top of the Seie A table.
A strong Europa League run would aid their ambitions. Defeat at the foothills of the Dublin Mountains would damage them enormously.
"People here in Italy would see Milan as one of the great aristocrats," stresses Agnew. "They are a big-name club and they're trying to get back into the act. There isn't a resentment to them the same way there's a resentment to Juventus.
"There are a lot of fans for whom the highlight of the season is to see Juventus losing.
"People don't have the same antipathy towards AC Milan, partly because it was such a successful team that produced such legendary figures - Maldini, Baresi, Van Batsen, Gullit, Rijkard - they were just a monster team."
The monster is not as fearsome as it was but it'll take some showing from the Hoops to tame them. The stage is set for an intriguing battle.
Follow Shamrock Rovers v AC Milan (kick-off 7pm) via our live blog on RTÉ.ie/sport and the RTÉ News app, or watch live on RTÉ2 and the RTÉ Player from 6.30pm.