Arsenal
Arsenal have handed their supporters the worst possible off-season gift they could have – hope.
Those burgeoning green shoots were there towards the end of last season with their FA Cup final triumph and some pretty decent form against the other top six clubs.
Then came their Community Shield penalty shoot-out victory over Liverpool and that coupled with fairly sensible signings like Willian and Gabriel Magalhaes means that suddenly there's a real sense of optimism around the Emirates. It's clearly a disaster waiting to happen.
For the rest of us, we'll just have to wait for the inevitable collapse and in the meantime, try to forget that Arsenal FanTV exists.
Aston Villa
Having clung onto their Premier League status by the skin of their teeth last season, you would have expected Aston Villa to have made more moves in the transfer market this summer.
The fairly uninspiring additions of Matty Cash and Ollie Watkins are all that Villa have to show for their efforts in the close season. However when you consider what they ended up with after forking out £150million last summer, perhaps that's not too surprising.
Villa's main focus appears to have been on keeping Jack Grealish happy, and at the club. So much so that their fans mounted an insufferable social media campaign to have Grealish included in the England squad.
They were successful too, with Grealish being called into the Three Lions squad after a couple of injuries but Big Jack was only given 15 minutes off the bench against Denmark.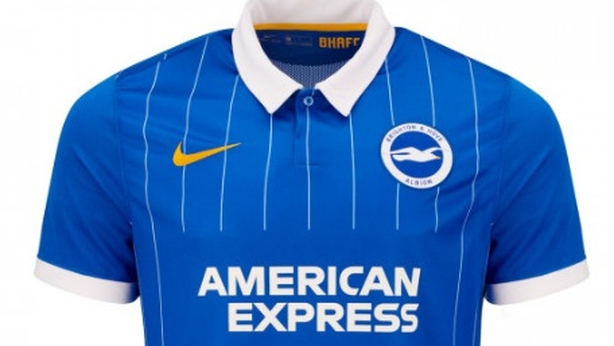 Brighton
The most vanilla of all Premier League clubs have made the most vanilla summer signing in Adam Lallana.
Utterly inoffensive with a general air of 'he's a nice lad', Lallana will offer some tidy passing and pretty tricks and will chip in with a couple of goals too, all of which will help Brighton to another 15th place finish when they do it all again next year.
The one real point of excitement for fans of the Seagulls comes into their 2020/21 kit. Just look at it. Classy white collar, delicate pinstripes and as understated a sponsors logo as you can expect these days, it's a thing of beauty.
Burnley
What's new at Burnley? Not much.
With a sum total of zero notable summer signings, they've seen the likes of Jeff Hendrick, Aaron Lennon and Joe Hart leave and already look to be among the most likely clubs to be drawn into a relegation scrap.
The Burnley approach seems to be reliant on Sean Dyche being able to get the most out of the small squad of players he already has at his disposal and if that doesn't work, gambling on whether or not anyone from the Premier League would be brave enough to tell Dyche that he's been relegated?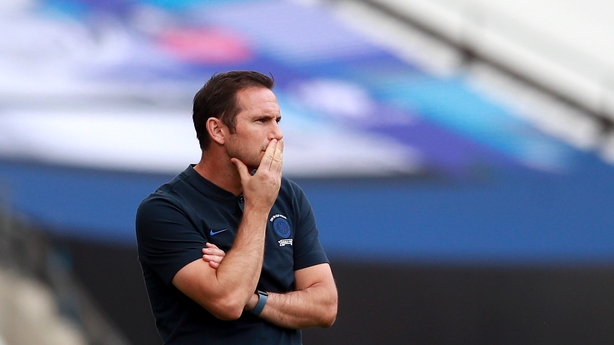 Chelsea
Wahey lads, good time Chelsea are back. Boom! Timo Werner. Bang! Kai Havertz. Wallop! Hakim Ziyech. Yes! Ben Chilwell.
Frank Lampard has been spending like it's 2007 and the pressure is seriously on the young manager not just to challenge but to deliver meaningful silverware to Stamford Bridge.
Just how Lampard is going to be able to blend all these big-name attacking signings into a team that conceded more goals than anyone else in the top 10 last season remains to be seen, as does just how long the 35-year-old Thiago Silva can last in the centre of defence.
Either way, it won't be boring.
Crystal Palace
Roy Hodgson is still there at Palace as is Wilfried Zaha, although you start to get the sense that they'd both rather not be. Zaha because he wants to play elsewhere, Hodgson because they just won't let him retire.
The 73-year-old manager has surely earned the right to focus on his memoirs and fishing, and as one of the current favourites in the betting for the sack race, he might just get that opportunity.
Palace can at least look forward to seeing new playmaker Eberechi Eze. The exciting youngster has been signed from QPR with the intention of helping to create more goals and might just take some of the weight off the shoulders of Zaha, who has been carrying the goalscoring expectation at the club for years.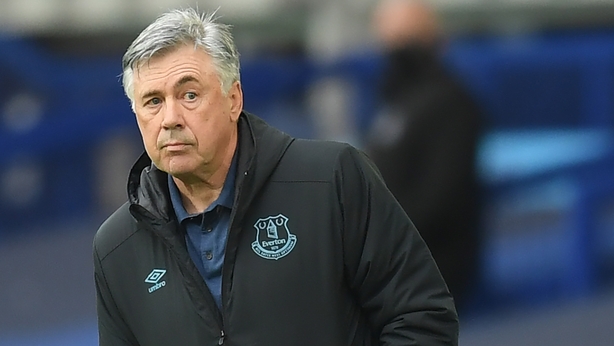 Everton
If there's one thing Everton needed it's the signing of an aging attacking midfielder.
Not content with the likes of Gylfi Sigurdsson or Theo Walcott, Everton have decided that their future lies with former Real Madrid and Bayern Munich man James Rodriguez, who had a decent World Cup a few years back.
Slightly harsh perhaps but Rodriguez is a player who has never quiet lived up to some pretty lofty expectations although in Carlo Ancelotti he has a manager who knows how to get the best out of him and who crucially believes in him as a player.
The signing of Allan from Ancelotti's former club Napoli is another big roll of the dice and vote of confidence from Everton in their manager, who will be under pressure to deliver.
Fulham
Fulham are nice aren't they? A lovely little club with a welcoming ground, polite supporters and in Scott Parker, a manager who would be perfect company for a cup of tea or a light snack while visiting your mammy.
They play nice football too and have made a couple of smart, sensible signings in the form of Anthony Knockaert and Mario Lemina.
The football equivalent of a sensible pair of Clarks shoes, Fulham will be just as nice a club when they're back in the Championship this time next year.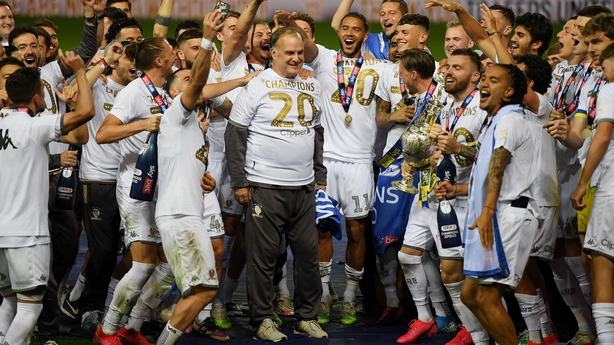 Leeds United
The greatest trick the devil ever pulled was convincing the world he didn't exist. The second greatest is the current rehabilitation of the Leeds image.
I mean this is Leeds. Dirty Leeds, Norman Hunter's Leeds, Peter Ridsdale's Leeds, even Ken Bates' Leeds.
Nothing speaks to the management skills and force of personality of Marcelo Bielsa more than the gushing articles praising Leeds and the suggestion that they're suddenly going to be everyone's second favourite team. Leeds!
In fairness to the club it was a minor miracle in getting Bielsa to come to Elland Road in the first place, and then to stay with them after just missing out on promotion last season.
With a committed squad who are clearly in awe of their manager and willing to do everything they can to keep Leeds in the Premier League, survival should be assured, and they'll cause more than a few upsets throughout the season.
But still, non-Leeds fans liking Leeds? That's going to take some getting used to.
Leicester City
Having suffered the disappointment of missing out on Champions League football last season after being in the running for so long, Leicester City fans expected a quiet transfer window and that's just what they've got.
Atalanta's Timothy Castagne has been brought in to replace Ben Chilwell in a functional but let's face it, unexciting move and that's about it.
Another top four challenge appears to be unlikely given how the teams around them have improved and the fact that many of their key players are getting on in age.
Signing James Maddison and Jamie Vardy to new contracts has been a boost for the Foxes but about as exciting as the summer has got for them. Perhaps that's no bad thing when you think back on Thailand 2015.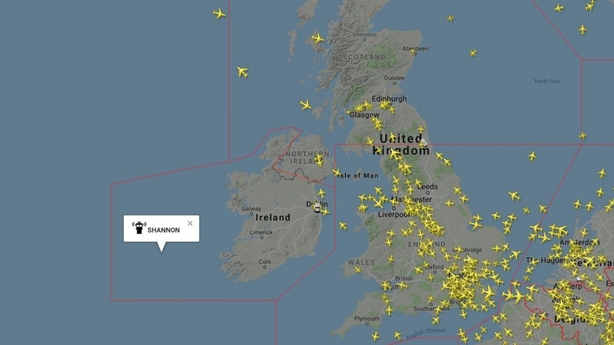 Liverpool
It's fair to say that given the current pandemic and the restriction that has brought, Liverpool fans can feel that they've been robbed.
Yes there was the Premier League celebrations last season that they missed out on but the real tragedy has been the lack of any kind of Liverpool summer transfer drama.
No-one does transfer rumour lunacy like Liverpool and their supporters.
From tracking chartered flights like a bunch of particularly enthusiastic online plane spotters to taking random photos of SUV's, running number plates and insisting that the latest massive signing is aboard, Liverpool supporters and their transfer obsessions are usually a highlight of the summer silly season.
Sadly it's not to be this year with the club reeling from the financial impact of Covid-19 and limiting their business to signing a back up full-back.
Not that it's stopped Reds screaming 'announce Thiago' anytime anything vaguely Liverpool related turns up online.
Manchester City
No Messi, no party. Never before has a summer transfer window invoked as much brief stratospheric hope and then crushing realisation as Manchester City's.
As the news that Lionel Messi was staying at Barcelona after all filtered through, Manchester City supporters got a real insight to just how the losers on Bullseye felt when Jim Bowen wheeled out the speedboat that they could have won and that downbeat version of the theme tune played.
Just as Brian and Kevin from Cleethorpes learned all those years ago, it's hard to bounce back from disappointment like that.
Sure City have signed Ferran Torres and Nathan Ake but they have lost David Silva and Leroy Sane and big question marks remain over the quality of their defence.
But for now all eyes turn to January when Messi is able to sign for another club for free, when surely the lure of the seven time Carabao Cup holders will prove irresistible to the Argentine star.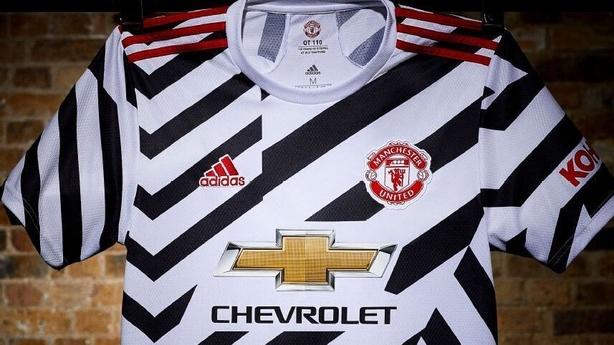 Manchester United
A genial but weak manager from the good old days, players more interested in socialising and getting up to mischief than winning trophies and a horrendously garish matching club outfit, no it's not Roy Evans' Liverpool team of Spice Boys, it's Ole's new United.
While Harry Maguire and Mason Greenwood have been plastering themselves all over the front pages of the newspapers with their summer hijinks, both United and Solskjaer have been almost silent.
Indeed, you can almost picture Solskjaer smiling nervously while muttering about how 'boys will be boys' much like a supply teacher who just wants to be liked.
But the real crime here isn't of one of ill-discipline off the pitch. No, it's far worse that that. It's the new United third kit.
Looking like the left-overs from a particularly hungry lion attack on a zebra, it puts Liverpool's 1996 fashion crime of their FA Cup final suits in the ha'penny place and is another mark against Ole. You wouldn't see Roy Keane tolerate it.
Newcastle
Something is amiss at Newcastle, even more amiss than usual. They're behaving like a normal, well run club.
With the takeover drama providing the soundtrack to a shortened summer break, Newcastle have quietly gone about identifying players that will improve them and their hopes of avoiding relegation, and then signing them.
It's a revolutionary concept that hasn't often been tried at St James' Park recently but signing the likes of Jeff Hendrick, Callum Wilson and Jamal Lewis and then convincing Matty Longstaff to sign a new deal is the stuff of sensible, well-run clubs, not Newcastle.
Instead of making the manager beg for new players and then ignoring his targets and signing a £40 million striker who can't score goals, Newcastle have listened to Steve Bruce and signed players he wants at the club.
It's a brave new era.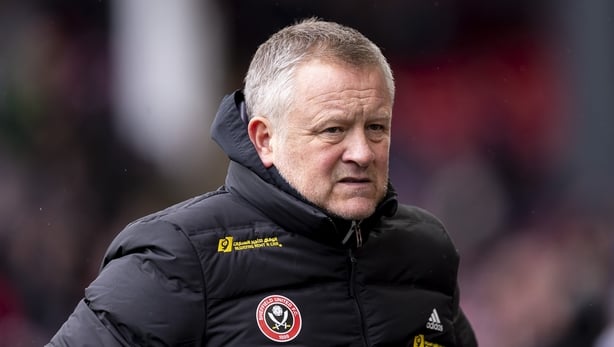 Sheffield United
How do you follow up a season that surpassed your wildest expectations? That's the task that is facing and it's not an easy one, especially having lost star goalkeeper Dean Henderson who returned to Manchester United after his loan.
Expectations have been raised following United's top half finish last season and they'll be looking for consolidation before anything else.
Wilder has managed to keep his squad intact and the signing of Aaron Ramsdale to replace Henderson should prove to an astute one, while taking Ethan Ampadu on loan from Chelsea looks to be a decent move too. Signing Oliver Burke from West Brom while sending Callum Robinson the other way is an easy, sensible and safe move.
It might sound boring and it might prove to be boring but a dull and safe season is just what the Blades need.
Southampton
You know it's been a quiet summer break when the biggest story surrounding your club is to do with the shirt sponsor.
It's not exciting, it's not particularly interesting but the upshot of Southampton and former club sponsor LD Sports is that the Saints are threatening legal action and on the hook to replace however many thousands of jerseys they sold before the plug was pulled.
It was all much simpler back when Matt Le Tissier was knocking in the goals while proudly advertising Draper Tools on his chest. Mind you it's probably best not to ask him what he thinks about all this if his Twitter activity is anything to go by.
*Delete* 😬
#WelcomeDoherty ⚪️ #COYS pic.twitter.com/dNRuGv6DTI

— Tottenham Hotspur (@SpursOfficial) August 30, 2020
Tottenham
Matt Doherty would be well advised to watch his back at Tottenham. If there's one thing manager Jose Mourinho hates, it's being upstaged and that's exactly what Doherty did on joining Spurs.
Between Doherty and the Tottenham social media team, they came up with probably the best video announcement of a players' signing to date as Doherty sheepishly goes back through his Twitter history, deleting posts where he had previously proclaimed his love for Arsenal.
That's not to say that Jose hasn't had a decent summer of media too. His presence on the Amazon documentary All Or Nothing: Tottenham turns it from a curiosity to a must watch and his 'sit-down' with a frustrated Danny Rose wouldn't look out of place in The Sopranos.
In terms of other transfers Pierre-Emile Hojbjerg could prove to be a clever signing while Mourinho has cannily ensured that he no longer has to answer questions about Troy Parrott's absence each week by sending him to Millwall.
West Brom
Good news everybody, Slavin Bilic is back and he's brought West Brom with him, along with some really fun players.
Brazilian winger Matheus Pereira is the pick of the bunch and his exciting pace, eye for a killer ball and clinical finishing helped the Baggies gain promotion, so signing him to a permanent deal has been a big boost.
As has landing highly-rated West Ham prospect Grady Diangana, whose sale prompted more than a little unrest at the Hammers.
All of which means that it's going to be a really enjoyable season in the Premier League for the Baggies, before they rejoin the Championship next year.
As captain of this football club I'm gutted, angry and sad that Grady has left, great kid with a great future!!!!! https://t.co/oNPPEp8Pt6

— MARK NOBLE (@Noble16Mark) September 4, 2020
West Ham
There's no better club for off-pitch drama than West Ham but this year they may have just outdone themselves.
As mentioned above, selling youth team product Grady Diangana has raised the ire of not just the normally volatile West Ham supporters but of the players too.
Diangana has been 'one to watch' for fans of the Irons for some time now and his presence in the team for preseason games was taken as a good sign for both his and West Ham's future.
So why the club chose to sell him to fellow relegation candidates is anyone's guess. It's certainly not a move that made sense to club captain Mark Noble who made no effort to hide his anger about the sale on Twitter.
"As captain of this football club I'm gutted, angry and sad that Grady has left, great kid with a great future!" Noble wrote, leaving club owners David Sullivan and David Gold reportedly furious.
Civil war within the club before the season even starts and David Moyes is the manager. This is going to be brilliant to watch.
Wolves
Wolves have been busy this summer but the biggest surprise isn't the sale of Matt Doherty or the signing of Porto wonderkid Fabio Silva, it's that they signed a player who doesn't have Jorge Mendes as their agent.
Silva, who is a client of Mendes, joins the likes of Ruben Neves, Diogo Jota, Joao Moutinho and Rui Patricio in following the well trodden path through the super agent's office and into Wolves.
However left sided defender Fernando Marcal has joined Wolves despite the obvious disadvantage of not being a player on Mendes' books.
Marcal may have convinced Wolves of his quality during Lyon's Champions League run to the semi-final and he certainly impressed in their quarter-final win over Manchester City in August, but his best moment of the season came back in February when he scored what must go down as one of the best own goals ever scored.